The global job market is witnessing a soaring demand for professionals skilled in data analytics. In contrast, the supply of talent with the right skills is quite scarce. So, pursuing a career in big data would be a smart decision for those who have a knack for understanding and using data for decision-making. A study by Technavio anticipates that the global big data market would grow by $142 billion between 2020 and 2024.
Another aspect to consider is the diversity of proficiencies required for big data jobs. The opportunities are vast, ranging from data integration and preparation to specialized databases, to data mining and artificial intelligence algorithms. If you are interested in exploring these prospects, you should start by doing some background research. If you are aspiring for one of the best big data jobs in India, the salary package is not the only factor. Career growth, job security, and reputation make a career attractive. 
We listed the top 10 highest paying big data jobs in India. This list is updated and irrespective of your work level, beginner/entry-level, or middle level, these will help you decide the direction you want to go in next.
Highest Paying Big Data Jobs in India
1. Big Data Engineer
Role: Big data engineers work with large data volumes to provide insights for decisions within an organization. They retrieve, aggregate, interpret, analyze, and report on business data, which is typically gathered and generated from many sources. They also look after building and maintaining the organization's software and hardware architectures.
Additionally, different users may need specific systems and processes to leverage the power of data, and data engineers aid their work in this regard. It has always been one of the best big data jobs in India, and dealing with money – yours and others – is the stuff of dreams.
Qualifications: To be hired for the position of data engineer, you would generally require two to three years of experience in the domain. In terms of technical competence, the following skills are necessary: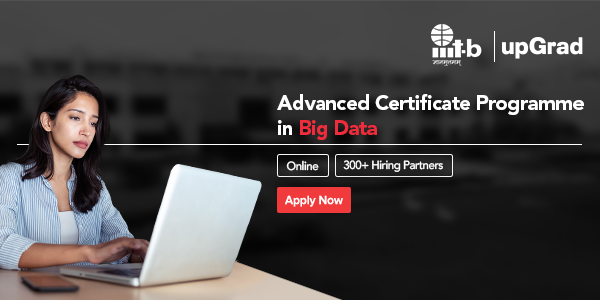 Knowledge of Linux systems

SQL database design

Coding languages (including modern ones like Java, Python, Hive, Storm, etc.)

Communication skills (to work independently and with a team)
Salary: According to PayScale, the average salary for entry-level positions in big data engineering is Rs 4,00,000 per annum. Those with 1-4 years of experience can earn around Rs 7,00,000 p.a., and advance to annual salaries upward of Rs 12,00,000 with 5-9 years of experience making it one of the highest paying big data jobs in India.
2. Big Data Architect
Role: As is clear from the job title, big data architects are concerned with designing data frameworks. Just as building architects develop structures for construction projects, data architects create blueprints for creating, testing, and maintaining complex database systems. Specifically, their job responsibilities include:
Developing strategies for different areas of the enterprise data model 

Communicating the plans, progress, and issues to company executives
Qualifications: Recruiters prefer candidates who are adept in data-oriented computer languages and show advanced proficiency in SQL and XML. Those with high analytical acumen and detail orientation enjoy an edge over competitors. Aspirants are expected to possess the minimum of a bachelor's level degree in computer science or related fields. Advanced degrees with adequate hands-on training are desirable attributes in data architect profiles. 
Salary: PayScale lists the basic pay around Rs 200,000 per annum. Data architects with 5-9 years can earn an average compensation of Rs 14,00,000 p.a., moving to Rs 22,00,000 p.a. as you spend 10-19 years in the field . The excessive & growing demand makes big data architects land on one of the highest salary big data jobs in India
Explore our Popular Software Engineering Courses
3. Data Warehouse Manager
Role: These professionals are in charge of the storage and analysis functions in data facilities. Their role is central to identifying and mitigating potential risks associated with data storage and transfer. Some of the tasks performed by data warehouse managers include- 
Evaluating data using performance and usage metrics

Analyzing data load

Monitoring job usage 
Qualifications: Data warehousing practitioners need about five years of department experience to advance to the level of operations leaders. You start with gaining extensive familiarity with individual contributors tasks in related areas and then move to supervisory roles. 
Salary: PayScale has compiled the average salaries of warehousing roles in India. The remuneration ranges from Rs 3,00,000 to Rs 6,00,000 between beginners and mid-senior level employees. Those in higher-level positions can make Rs 8,00,000 a year. The excessive & growing demand makes database experts land on one of the highest salary big data jobs in India
4. Database Developer
Role: A typical job description for database developers contains many steps related to streamlining database processes. Database developers first analyze database performance to understand the scope of modernization. Then, they develop new databases, if required. They also eliminate inefficient coding and troubleshoot any issues that may arise. 
Qualifications: Database developers form a crucial part of the development teams. A degree in applied mathematics or computer science can provide you with the foundational training for this profile. Having prior experience in database development, analytics, and unit testing can improve your chances of being hired. 
Salary: The job listings on PayScale reveal that early-career database developers get Rs 4,00,000 per annum on average. Annual compensation for mid-career professionals is around Rs 8,00,000 and Rs 11,00,000 for those having 10-19 years of experience. 
Read: DBA Salary in India: For Freshers & Experienced
Explore Our Software Development Free Courses
5. Database Administrator
Role: High traffic and constant access can impact database performance. So, data administrators monitor and optimize databases while coordinating with the IT team to ensure data security. 
Qualifications: To get employed as a DBA, you should have exposure to working with database administration teams. In some entry-level positions, a two-year associate degree in computer or IT related disciplines may suffice.
Salary: PayScale's analysis shows that DBAs can advance from an annual basic pay of Rs 2,00,000 to Rs 4,00,000 after working 1-4 years. If you have experience of 5-9 years, you can earn a yearly salary of Rs 8,00,000. Beyond this level, the average total compensation comes out to be Rs. 11,00,000. 
6. Database Manager
Role: Database managers work alongside developers to remedy database issues and take corrective actions regarding data feeds based on specific metrics. They guide the design and implementation phases of storage hardware and their maintenance. Reviewing business requests for data and usage is also one of their key result areas. 
Qualifications: With a bachelor degree in IT and five years of leadership experience, you can qualify for a database manager position. You can also look at pursuing a postgraduate degree or project management certifications to add to your skillset. So far as technical requirements are concerned, database managers are expected to be competent in software like MySQL and Oracle. 
Salary: The average annual remuneration for database management roles varies between Rs 3,00,000 and Rs 13,00,000, depending upon the candidate's skills and the company's paying capacity. 
In-Demand Software Development Skills
7. Data Scientist
Role: Data scientists are involved in three main things – data modelling, data mining, and production. One of the highest paying big data jobs  they are tasked with conducting data studies and experiments, developing prototypes, algorithms, and performing custom analysis. Their role is quite dynamic, requiring collaborations with cross-functional IT teams to create statistical models and interpret complex information for corporations. It has always been one of the best big data jobs in India, and dealing with money – yours and others – is the stuff of dreams.
Qualifications: If you are interested in working as a data scientist, you should demonstrate adequate knowhow of clustering, regression, decision trees, and other such techniques. Usually, a master's level degree is preferred for data scientist positions in addition to specialized experiences in a field like healthcare or business. Some candidates for higher-level positions hold doctorates with significant and sector-specific academic work. 
Salary: The average annual pay of early-career data scientists (with 1-4 years of experience) is Rs 7,00,000 and can go up to Rs 12,00,000 at the mid-career level. It is one of the highest paying big data jobs in the market today. The excessive & growing demand makes data science experts land on one of the highest salary big data jobs in India
8. Business Intelligence Analyst
Role: These professionals take care of the management's specific requests and furnish data and insights, assisting the executives in their decision-making duties. Business leaders around the world are slowly expanding descriptive analytics with 'why' and 'how' going beyond the traditional aspect of 'what happened.' So, advanced analytics is a fast-growing segment of business intelligence. 
Qualifications: Employers in the BI space prefer individuals who have a background in analytical and reporting tools. BI analysts also the following require practical skills:
Database queries

Stored procedure writing

OLAP

Data cube technology
Salary: According to PayScale's average, business intelligence analysts can earn a total package of Rs 5,00,000 annually.
Read our Popular Articles related to Software Development
9. Data Modeller
Role: As a data modeller, you would uncover micro and macro trends for business reports. Having experience in a specialized business area would make it easier for you to discover useful data trends. Besides churning out information from large datasets, you may focus on reducing data redundancy and improving its movement across systems. Sometimes, data modellers and architects collaborate to design objective-oriented databases using conceptual and logical data models. After all, in addition to being one of the highest paying big data jobs in India, it is also a fast-paced one.
Qualifications: To gain employment as a data modeller in an organization, the knowledge of the following areas is essential:
Information science

Statistical analysis

Programming
Salary: The average pay for beginners is Rs 6,00,000 p.a., which increases significantly to reach Rs 11,00,000 p.a. for mid-level data modellers having 5-9 years of professional experience. 
10. Data Analyst
Role: Data analysts gather actionable information on various topics across domains such as finance, retail technology, and healthcare. They are involved in three main tasks:
Designing and implementing large-scale surveys

Compiling and interpreting the data

Relaying the findings in the form of reports
Data analysts develop unique methods of analyzing massive datasets and also improve their systems to enable better insights in the future. So, reproducibility and scalability are among the top areas of concern for them. 
Qualifications: The minimum requirements are a technical graduate degree and knowledge of Microsoft Excel, SharePoint, and SQL databases. Data analysts should be able to translate complicated information for use by a diverse set of stakeholders. So, communication and presentation skills are of utmost importance.
Salary: The gross annual earning of data analysts with 1-4 years of experience is Rs 3,00,000, while professionals with 5-9 years of experience can make up to Rs 6,00,000. The total compensation offered is also based on the organization and its location. 
Career in Big Data
With this, we have covered the highest paying big data jobs. Apart from these options, you can also explore some unconventional big data occupations like a technical recruiter, who help companies select talent for specific openings. As a recruiter, you will source and screen suitable individuals from candidate pools, facilitating job applications, interviewing, hiring and onboarding. 
Now, to help you structure your approach towards building a career in big data here is a step-wise guide: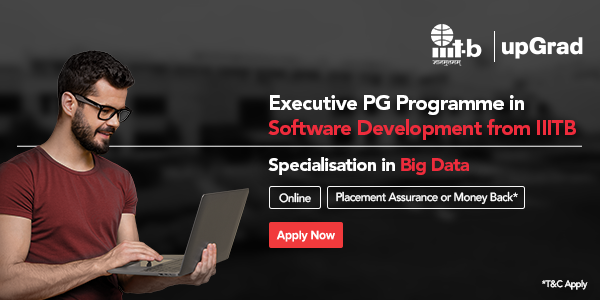 Develop a strong command in disciplines like algebra and statistics 

Learn to use big data software (Hadoop, MapReduce, etc.)

Build sound knowledge of databases

Polish your coding skills

Master data visualization and reporting

Refine your communication skills

Implement a real project

Compete with fellow learners to hone your skills

Gain project management experience

Pursue advanced courses to differentiate yourself (several online credentials are also available)

Improvise and keep learning (stay updated about the latest developments, as given below)
Today, big data and analytics are not merely buzzwords but have emerged as essential business tools. Here are some of the technology trends you should look out for in 2020:
Augmented analytics

Augmented data management

The waning of the dashboard

Continuous intelligence

Conversational analytics

Cloud technologies

Commercial AI and ML

Persistent memory technologies

Data marketplaces and exchanges
The fast-paced nature of the tech industry demands time and money investments in training. Moreover, extracting value from data is not a trivial task. Most of the highest paying big data jobs give preference to three years of average work experience. So, stay curious and upgrade your skills to venture into a career in big data! 
Conclusion
These are the top 10 highest-paid big data jobs in India – that will help you grow financially / that will be in demand. The above list clearly illustrates how a high salary package is independent of the industry one works in. The opportunity for good, high-paying work exists in every sector. One only needs to be clear about their goal, know which path to take, and preserve in order to make the best of that opportunity.
If you are interested to know more about Big Data, check out our Advanced Certificate Programme in Big Data from IIIT Bangalore.
Learn Software Development Courses online from the World's top Universities. Earn Executive PG Programs, Advanced Certificate Programs or Masters Programs to fast-track your career.
What is meant by data visualisation, and how is it done?
Data visualisation is a technique in which data is represented pictorially in bar graphs, pie charts, scatter plots, histograms, box plots, etc. It helps in detecting outliers and patterns in the data. It helps in identifying and highlighting the essential parts of data. It helps one in analysing the distribution of data. For example, one can identify a skewed distribution quickly. Mean, median, mode, and standard deviation can be calculated to analyse the nature of the data. Some of the famous data visualisation tools include Excel, Tableau, and Datawrapper. Understanding the data and choosing the suitable graphical representation for data to represent it well is essential for creating the best representations.
What is XML?
XML stands for Extensible Mark-Up Language. It is a format in which various parts of the application and different locations exchange data. XML follows a DOM structure, i.e., a tree-like structure. It is represented in the form of tags. A closing tag accompanies every opening tag. It also has a DTD and XSD that define the data type of each of the elements, show the parent-child relationship of various elements and define the schema of the XML document. XSLT, i.e., XML stylesheets, is a combination of XML and CSS used for styling. It is platform-independent and is used in protocols like SOAP (Simple Object Access Protocol).
What is meant by OLAP?
OLAP stands for Online Analytical Processing. OLAP is a way of extracting valuable data and processing it. It collects data from various data warehouses and categorises that data in dimension tables and fact tables. It supports star schema, snowflake schema, and fact constellation. These schemas are an orientation of the fact and dimensional tables. These schemas are represented using a 3-dimensional cube called the data cube, in which each dimension represents a particular type of data. Different operations like slice, dice, pivot, roll-up, and drill-down are used to extract the required information from the data cubes.
Lead the Data Driven Technological Revolution