Every day, the world creates over 2.5 quintillion bytes of data, and estimates suggest that by the end of 2020, each second every person will create nearly 1.7MB of data! With Big Data growing at an unprecedented pace, it is becoming crucial to organize, clean, analyze, and visualize this data to gain the ultimate business advantage. If businesses don't analyze, interpret, and visualize data, it holds no value in the real-world. This is why data visualization is gaining increasing traction in the business and tech worlds.
Data visualization tools and techniques allow enterprises and organizations to represent the extracted insights and findings in ways that can be understood by all stakeholders involved in the business, particularly the non-technical members. Essentially, data visualization radically changes the way businesses and organizations access, present, and use data. 
Top Benefits of Data Visualization
When implemented right, data visualization has numerous benefits to offer. In this post, we'll shed light on the most important benefits of data visualization.
1. It promotes improved absorption of business information
Perhaps one of the most pivotal advantages of data visualization is that it facilitates the easy and quick assimilation of colossal amounts of Big Data. Since the human eye can process visual images nearly 60,000 times faster than text or numbers, data visualization is the best way to absorb and process information. The human brain finds it easier to process visual representation of data like graphs or charts and further convert this information into a mental visualization. 
Data visualization enables business owners and decision-makers to identify meaningful and valuable connections between multi-dimensional data sets and provides new ways of interpreting data through the various forms of graphical representations (bar graphs, histograms, pie charts, PowerPoint presentation, etc.)
2. It provides quick access to meaningful business insights.
When organizations and businesses adopt visual data discovery tools and techniques, it allows them to improve their ability to extract relevant insights from within large datasets. Data visualization tools help the business identify relevant patterns and trends hidden in the data.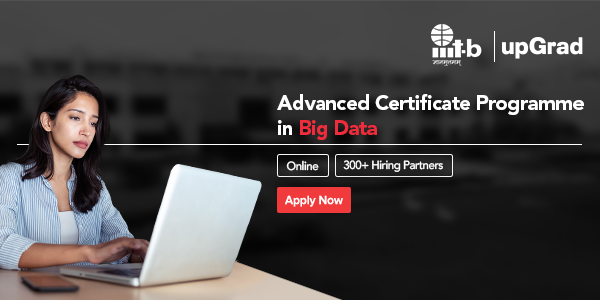 Extracting and uncovering these hidden trends and insights helps organizations to maintain their relevance in this increasingly competitive industry. Such patterns can show crucial business information like losses, profits, ROI, and much more. With this information at hand, businesses can fine-tune their business decisions accordingly to maximize gains and boost customer satisfaction.
In-Demand Software Development Skills
3. It offers an improved understanding of business operations.
In the present competitive business environment, it has become imperative for businesses to find meaningful correlations in the data, and data visualization is the tool to accomplish this. Data visualization enables organizations to clearly see the connections and relations between the various business operations as and when they occur.
It offers a multi-faceted view of business and its operating dynamics, thereby enabling senior leadership and management teams to manage routine business operations productively. 
By using data visualization tools, managers and decision-makers can quickly understand and analyze critical business metrics. It also displays anomalies in these metrics so that decision-makers can dig deep into their business data and see what operational conditions are at work and how they can be improved for maximum productivity and gains.
Read More: Data Visualization in R programming
4. It helps to communicate business insights in a constructive manner.
Usually, business reports comprise of formal documents containing lengthy explanations, static tables, and different types of charts. Such reports are so detailed and elaborate that they often fail to highlight critical information.
However, this is not the case with data visualization tools. The reports generated via data visualization tools not only represent the valuable business findings but also encapsulate complex information on operational and market conditions through a series of graphical forms. 
The interactive elements and visualization formats (heat maps, fever charts, etc.) help decision-makers to quickly interpret the information extracted from a wide variety of disparate data sources. Rich graphics of data visualization reports allow business executives to not only find new business solutions but also speed up pending strategies.
Explore Our Software Development Free Courses
5. It facilitates prompt identification of the latest business trends.
With data growing as we speak, businesses must be competent enough to gather data quickly and uncover insights from it in real-time. Failing to do so will mean a loss of business opportunities. The faster you can analyze data, extract insights, and realize them into actionable business decisions, the stronger will be your foothold in the industry. 
Data visualization can capture pivotal business data like shifts in customer behaviour, changes in market trends across multiple datasets, changes in business performance, and much more. These trends play an important role in shaping future business decisions and strategies. 
6. It can capture customer sentiment analysis accurately.
Just as data visualization can depict the latest trends in the market and offer insights into customer behaviour, it can also read into customer sentiments. Data visualization tools can dig deep into customer sentiments and other customer-oriented data to reveal what they think about your brand, what they speak about your brand in social media platforms, what they do to spread awareness for your brand, and so on. Read more about the sentiment analysis in big data.
By doing so, it allows businesses to get into the psyche of their target audience, understand their pain points, their likes and dislikes, and their preferences. They can use this information to shape business strategies, marketing strategies, product ideas, and brand outreach ideas accordingly. Furthermore, these insights pave the way for numerous unique business opportunities.
7. It encourages interaction with data.
One of the starkest traits of data visualization is that it encourages and promotes direct interaction with data. When companies gather data from multiple sources, data visualization tools help organizations to manipulate and interact with their business data directly in ways that can produce actionable insights unique to the business.
Data visualization helps bring meaningful insights to the surface through multi-dimensional representations that allow you to view data from multiple perspectives, unlike one-dimensional tables and charts. Overall, data visualization creates the perfect opportunity for companies to engage with their data to design actionable business solutions actively.
Explore our Popular Software Engineering Courses
8. It helps save valuable employee time.
Before data visualization came to the picture, employees had to spend a significant amount of their work hours in creating detailed reports, modifying dashboards, responding to ad hoc data retrieval requests, and so much more. 
This is not only time consuming but also cumbersome. Companies need to provide explicit training to their employees to use the appropriate systems and software to create reports, manage dashboards, etc. These 10 data visualization types help employees save lot of time.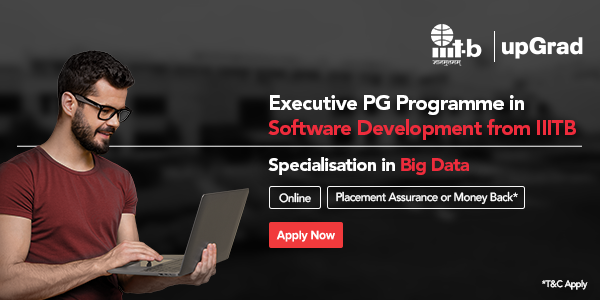 Thanks to Big Data visualization techniques and tools, a lot of routine tasks are automated. With advanced data visualization tools, you can retrieve data instantly and with hardly any effort. This helps save valuable employee time, thereby allowing the businesses to focus their human resources on tasks that demand human cognition and intelligence.
Earn data science courses from the World's top Universities. Join our Executive PG Programs, Advanced Certificate Programs, or Masters Programs to fast-track your career.
What Next ?
Long story short – data visualization is the key to success in the business world. If you leverage data visualization techniques, you are all set to reap the transformative power and benefits of Big Data.
If you are interested to know more about Big Data, check out our Advanced Certificate Programme in Big Data from IIIT Bangalore.
Learn Software Development Courses online from the World's top Universities. Earn Executive PG Programs, Advanced Certificate Programs or Masters Programs to fast-track your career.
What is the difference between Data Visualisation and Data Analytics?
Raw data goes through many processes before it can yield insightful results. Two of these central processes are Data Visualisation and Data Analytics. Data Visualisation means graphically representing data with the help of charts, graphs, etc. On the other hand, Data Analytics is the process of analysing data and deriving insights from them. Data Visualisation aims to make the information more understandable and retainable by presenting it visually.
Which tool do Data Scientists use for Data Visualisation?
Data Visualisation is an integral part of the field of Data Science. When data is presented in a visually appealing manner, it becomes easier for managers to grasp the trend and rationale communicated by Data Scientists, who in turn deploy tools for the purpose of visualisation, such as Tableau, Datawrapper, Microsoft Power BI, Plotly, QlikView, and Excel. All of these roles have their unique set of advantages. Data Scientists use them based on the nature of their work and convenience.
What is the average salary of Data Analysts?
Data is being created in the world at a tremendous rate. It is estimated that by the year 2025, 463 exabytes of data will be generated daily. Companies are hiring specialists in the field of Data Science to hop on the bandwagon and make appropriate business decisions using data. The job of a Data Analyst is in high demand due to the specialised roles they perform in an organisation, such as maintaining databases, performing analysis, deriving insights, and devising data governance strategies. They are paid handsome salaries for their services and the output they produce. The average salary of a Data Analyst is INR 4.2 LPA. This number varies according to job location, experience and company.
Upskill Yourself & Get Ready for The Future