Why is a communication skills course important for you? Effective workplace/business communication is one of the pillars of professional success. Here are some data points that are worth noting in this regard.
The absence of effective communication is the biggest reason behind failures at the workplace, as cited by 86% of employees.

Teams that communicate better may enhance productivity by 25%.

A McKinsey report states how such teams see productivity going up by 20-25%.

CMSWire also reports that 97% of employees feel that their overall task-related efficiency is influenced by communication.

The "Communication, Commitment and Trust: Exploring the Triad" article stated how

trust and commitment do not just happen; they are forged and maintained through effective communication

.

Debra Hamilton has reportedly listed the cost of miscommunication at a staggering $420,000 annually for a company with 100 employees. David Grossman puts this at $62.4 million annually for each company (he surveyed 400 big companies and 100,000 employees) in "The cost of poor communications."

28% of employees indicate poor workplace communication as a reason for breaching deadlines. A study by the Economist Intelligence Unit demonstrates how the lack of communication leads to the following- a.

Project completion failure- 44% of scenarios. b.

Low morale of employees- 31% of scenarios. c.

Lost sales revenues- 18% of scenarios. d.

Missing performance-linked objectives- 25% of scenarios.
Brushing up your communication skills is thus indispensable for workplace success, superior teamwork, enhanced productivity and rising up the career ladder in a nutshell.
Our Top Management Programs & Articles
How do you learn the principles of effective communication?
You do not always have to opt for costly courses in order to enhance your communication skills. You can always choose a communication skills course online free with certificate.
We offer free communication skills courses that will help you boost your spoken and written communication abilities along with getting invaluable business insights and strategies for success. The best part is that you can learn for free and get certified as well.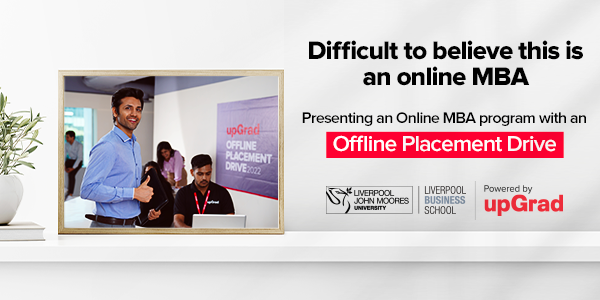 Our Top Communication Skills Courses Online
At upGrad there are many communication skills course online free options. These are courses tailored for working professionals in partnership with industry pioneers. Some of the top choices include the following:
Business Communication Masterclass (2 hours) – This Masterclass teaches you about negotiation, presentation and persuasion and is taught by an Adjunct Faculty of Communication for Leaders at IIM Bangalore, Rakesh Godhwani.

Effective Business Communication (6 hours) – One of the

best communication skills course online free

, this is taught by the CEO at Envista Strategies, David F. Poritzky. The course helps you attain mastery over business communication.

Fundamentals of Communication (1 hour) – This course enables garnering insights on various communication forms including gestures, writing, broadcasting and speaking along with the core aspects and functions of communication.

Mastering the Art of Effective Communication (8 hours) – This innovatively-tailored course teaches aspirants how to effectively express themselves through diverse communication means and methods. You will learn how to enhance your professionalism and communicate more effectively at your organisation.
Study Management Courses online from the World's top Universities. Earn Masters, Executive PGP, or Advanced Certificate Programs to fast-track your career.
Why pursue a free communications course online at upGrad?
Our free programs are created by globally-acclaimed instruction designers. They ensure a clearer understanding of your chosen topic while being easy and flexible to complete as per your own schedule.
Here's why they are worth your while:
Experience high-quality learning experiences without paying a single penny.

Choose from innovatively structured courses in partnership with leading industry experts.

Build your business communication foundations while gaining valuable insights to help you succeed at work.

Access top-notch learning material and content that lets you learn at your own pace.

Ask and get answers to your questions at the Live Discussion Forum while getting an opportunity to interact with your peers.

Get a valuable e-certificate on completing the course. Eligibility is determined by completion of all the

Course Card

modules in your program.

Upskill, upgrade and refine your skill-sets which will get you ahead of the competition at work.

No debit/credit card details are required for our free courses.
In fact, once you get a taste of meaningful and beneficial online learning programs, you may wish to keep expanding your academic frontiers. For this purpose, you can always switch to upGrad's diverse learning programs that equip learners with various skill sets. You can always talk to our Admissions Counsellor subsequently for choosing the right career advancement program for your needs.
Why upGrad?
upGrad is the biggest higher-EdTech company in South Asia, offering a comprehensive learning platform for aspirants. Harness new professional trends and stay ahead of the curve with innovative programs. They combine cutting-edge technologies with renowned industry partners, acclaimed faculty and world-class curricula.
The company was founded in 2015 by a team of pioneers who realized the need for continual up-skilling and upgradation for professionals in order to move up, stay relevant and build their capabilities. There are UG and PG programs available for delivering high-quality education to the smart and updated workforce of the future.
Get your career on the fast lane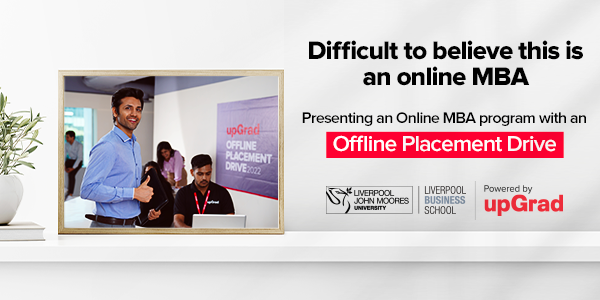 upGrad's free online communication courses not only get you certified but also add an edge to your profile. Become a skilled communicator at work, enhancing your overall productivity, efficiency and work quality alike. Learn how to master business communication strategies and get career-changing insights that you can use to chart your future course.
Our free courses are taught by industry experts who share their invaluable knowledge and experience with learners. At the same time, you also get access to an entire community of fellow learners for exchanging ideas and fulfilling discussions. And you get the opportunity to put your career on the fast lane without paying anything. All you need to invest is a little of your own time flexibly as per your schedules.
Now that sounds like a win-win scenario doesn't it? Register today and make lifelong learning a habit!