Earning the CA qualification was not exactly a piece of cake for you. Apart from passing a series of very tough exams, you also fulfilled a three-year articleship obligation to qualify for the certification from the statutory body. You have also landed a respectable job at an audit or taxation firm. Yet, you often wonder – what next? Can I be a bigger fish in a bigger pond? The answer is yes.
MBA is a growing market in today's times. And its demand is expected to remain high in the coming times owing to the skills it imparts to the professionals. The skills taught in this discipline are known to instill leadership qualities and a knack for business studies that are relevant for good growth.
Paired with a solid study foundation, such as chartered accountancy, brings more diversified skill sets to an MBA aspirant. As the professional already knows auditing, accounting, etc. Doing CA after MBA helps in career growth in terms of skillsets and opens the way to procuring a higher salary and acquiring leadership positions at the work front.
It also sets one apart from the crowd when they have a niche of their own and a strong specialization. This allows the recruiters to see the employee's potential to bring more growth to the company by utilizing their skill sets. Taking on the projects also enables these professionals to get a new perspective and guide the team in a better direction. So the question is if I can do "Can I do CA after MBA or MBA after CA? The answer remains, yes!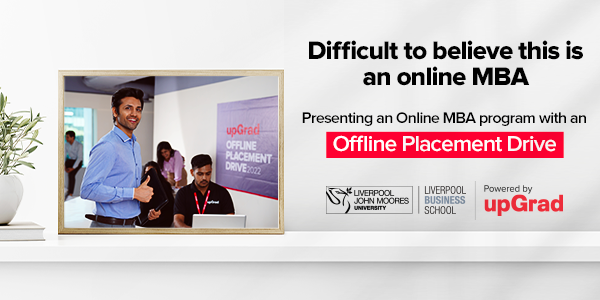 Why an MBA after CA?
Candidates who decide to pursue an MBA after CA cite the following compelling reasons for their decision:
Development of leadership competency
Today's competitive business world has fueled the demand for well-rounded management professionals who have the knowledge and skills required to manage and grow businesses organically and inorganically. A good MBA study program aims to groom thinkers and business leaders by imparting skills in all areas of general management, rather than a single function. Besides, it provides stupendous networking opportunities and prepares students to navigate a challenging business environment and crises expertly.
MBA curriculum ensures that you get reasonable exposure to all facets of running a successful business, including courses in sales and marketing, operations, finance, human resources, communication, and, increasingly, information technology and project management.
MBA aims to impart strategic skills to the students and aid in developing more decision-making and problem-solving skills. The students learn the business environment and how to put the theoretical knowledge to practical use in an actual work setup. The students invest much time into reading case studies and business scenarios and get a perspective on various kinds of situations and the ways to tackle them. This instills a holistic mindset in them that allows them to think critically and find a way.
Also, the specialization or background of study one has brought much more significance to the workplace. For example, a person with a B.Com background plus having pursued CA is working as a manager in a finance department. They can utilize their past background plus MBA-acquired skills to lead their team better. They would help the team in maximizing their productivity along with bringing technical or subject-matter expertise to the best use.
Wider choice of employment
The demand for MBA graduates has been growing at a fast pace in the last few decades across all continents. MBA graduates command top-dollar salaries in countries like Switzerland, the USA, Canada, the UK, France, Singapore, Australia, Japan, and even Germany. Growing economies like India, China, Chile, and Mexico have joined this bandwagon. This gives a more extensive choice of employment opportunities to candidates who decide on doing an MBA after CA.
MBA makes professionals more employable. First, the degree focuses on imparting practical knowledge required, such as finance, marketing, sales, business decision-making, etc. This kind of curriculum is relevant to every business across the globe. And the same is sought by the employer while hiring a candidate.
Also, employers perceive MBA graduates to be having managerial style to their approach that will potentially reduce the cost of finishing a task. The graduates will have the understanding of strategically utilizing the existing resources that maximize productivity yet deliver the assigned task on the given timeline, which also reduces the cost of time for the company.
Also, in a workplace, everyone works in collaboration, and the curriculum of MBA focuses on instilling knowledge of almost all the important subjects that are required in order to function smoothly. And MBA graduates find it easier to understand the other domain functioning's, and employers see this as an asset. This is also another reason why employability is good for MBA graduates.
So the questions like "Can I do MBA and CA together?" The answer to that would be to have completed CA and then venture into the MBA domain or vice versa. So anyone from different backgrounds can find an MBA as their way to a growth-filled career.
Aids transition across functions
As a CA, your focus has been on financial accounting, auditing, taxation, and the regulatory environment. However, are you competent to guide a team designing tech-enabled solutions for banking, share trading, payroll accounting, or taxation? Do you have the credentials to raise funds for a business start-up by pitching it to investment banks or angel investors? If the answer is NO, then you need to look at doing an MBA after CA seriously.
Suppose you read about and follow the career path of famous CEOs. In that case, you will notice that all of them have risen through the managerial ranks by handling a wide range of challenging assignments in several domains, rather than sticking to the same role. You can also leverage your existing knowledge with innovative and in-demand marketing, technological, analytical, and networking skills acquired through an MBA after CA to rise to the corporate ladder. In the process, you might get a sound business idea to float a start-up of your own a few years down the line! Undoubtedly, with an MBA degree under your belt, you will be up for the challenge.
So the students doubt, "Can I do CA and MBA together?" They can do this to rise towards success in their career as it will bring diversity to their profile which is appreciated on the work front.
As time passes, a person's priorities also change, and it becomes difficult to switch to someone with only one domain of knowledge as there are limited possibilities of opportunities. But it is not the case with MBA graduates as they get well groomed for many relevant disciplines such as sales, marketing, operations, finance, etc. Also, they are required to choose a subject of specialization for themselves which is an added advantage for two sets of people-
The first kind comes from a different industry and is looking to switch its domain. MBA will aid them in their aspiration to switch. These types of students will get an opportunity to take ownership of their careers by pursuing the specialization of their interest that aids them in improving their chances of better employability.

The second type of people is those who have already performed MBA and wish to switch in their careers. These people find it easier to switch, combined with relevant skillsets required for the industry they want to pursue.
Get MBA courses from the World's top Universities. Earn Masters, Executive PGP, or Advanced Certificate Programs to fast-track your career.
Leverage the synergy between MBA and CA
Having fundamental knowledge of accounting, reporting, taxation, and regulatory environment is bound to give you an edge in any MBA program over graduates from other streams, as finance forms the backbone of any business entity.
However, while the CA curriculum requires rigorous learning in specific areas, the pedagogical approach in MBA programs gravitates towards group discussions, case studies, analysis and presentations, term papers, projects, and collaborative learning. An MBA program will help you develop your analytical and communication skills and teach you to leverage your knowledge of finance for your enterprise's overall success.
An MBA will also provide you the opportunity to benefit from the mentorship of academic and industry leaders through meaningful research projects and internships. The friendships and networks you develop through these collaborations will be significant support throughout your life. I hope this answers the question, "Can we do CA and MBA together?" One thing to note is that one thing should be pursued at one time, but if coupled together, it has tremendous potential to grow in a career.
Check out: Career Options After MBA – Highest Paying Management Jobs
Evolving Role of CA-MBA Professionals in a Digital Era
In the dynamic business landscape of 2023, the fusion of financial expertise from a Chartered Accountant (CA) qualification and strategic acumen from a Master of Business Administration (MBA) has become a potent combination. This union is particularly relevant in the age of digital transformation, where CA-MBA professionals are poised to play a pivotal role in navigating the complexities of the digital era. Here are two key dimensions that underlie the evolving role of CA-MBA professionals in this technological age:
Data-Driven Decision Making:
The digital revolution has ushered in an era of unparalleled data availability and advanced analytics. CA-MBA professionals are uniquely positioned to leverage the power of data analytics, utilizing their financial expertise to extract insights that drive strategic decision-making. With MBA training, CA graduates acquire advanced data analysis skills, enabling them to interpret financial data in the context of broader business objectives.
This capacity to harness data empowers CA-MBA professionals to identify trends, assess risks, and optimize financial performance. By merging financial acumen with data-driven insights, these professionals contribute to more precise forecasting, efficient resource allocation, and agile responses to market fluctuations. In a data-centric landscape, CA-MBA professionals steer organizations towards evidence-based strategies, fostering innovation and competitive advantage.
Leading Digital Transformation:
In an era where digital technologies are embraced by businesses, CA-MBA professionals are well-equipped to spearhead digital transformation. Their financial background positions them to evaluate the economic viability of technological investments, gauge the impact of automation on financial processes, and ensure adherence to evolving digital regulations. Simultaneously, their MBA training equips them with leadership skills to drive change management, encourage collaboration, and align digital strategies with overall business goals.
CA-MBA professionals function as conduits between finance and technology teams, facilitating effective communication and goal alignment. They play a pivotal role in identifying avenues for process optimization, cost reduction, and revenue enhancement through digital innovation. By championing digital transformation, CA-MBA professionals enable organizations to retain competitiveness in a swiftly changing landscape, emerging as architects of sustained growth.
Seizing Global Opportunities: International Prospects for CA-MBA Professionals
In the interconnected world of 2023, CA-MBA professionals are well-poised to explore global opportunities and make a significant impact on the international business stage. The fusion of financial expertise and strategic leadership provided by a Chartered Accountant (CA) qualification and a Master of Business Administration (MBA) opens doors to a range of international prospects. Here are two ways CA-MBA professionals can leverage their unique skill set for global success:
Cross-Border Financial Management:
The combination of financial acumen and strategic insight equips CA-MBA professionals to navigate the complexities of global finance. As businesses expand across borders, there's a growing demand for professionals who can manage international financial operations, mitigate currency risks, and optimize cross-border transactions. CA-MBA professionals can play a crucial role in ensuring compliance with international accounting standards, managing tax implications in different jurisdictions, and driving financial strategies that align with diverse cultural and regulatory environments.
Global Strategy and Expansion: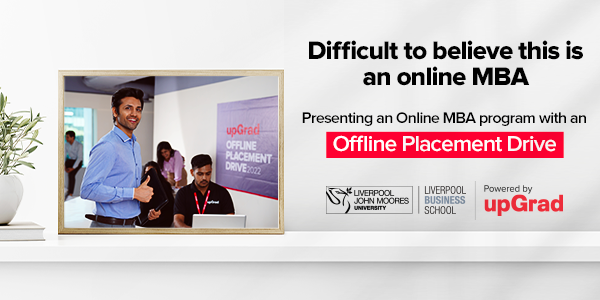 CA-MBA professionals possess a comprehensive understanding of business operations and financial implications. This positions them as valuable assets in formulating and executing global expansion strategies. With their combined expertise, they can assess market opportunities, evaluate risks, and design entry strategies that account for cultural nuances and regional variations. CA-MBA professionals also excel in leading multicultural teams, fostering collaboration, and adapting business models to resonate with global audiences.
Enroll now
If you find that an MBA after CA is the right choice for you, upGrad offers several online MBA programs that will help you realize the long-standing ambition of advancing your career in the chosen direction.
MBA (Global), Deakin Business School (DBS): This two-year online MBA course with dual credentials from Australia's DBS and IMT Ghaziabad has emerged as a popular choice among MBA aspirants. Deakin is also among the top 1 percent B-schools worldwide. The online course is supplemented with dedicated mentorship and offline networking opportunities.
MBA, Liverpool Business School: Accredited by UK's Liverpool Business School, this online MBA course includes a week-long immersion program at the university campus. The duration of the MBA course is 20 months, during which you get career and mentorship support from industry leaders. Upon successful completion, you will also receive a PGP in Management credential from IMT Ghaziabad.
Choose one now, and you will find that the choicest of dream jobs across all continents in Fortune 500 companies are within your grasp!