Master of Business Administration (MBA) is one of the most sought-after degrees by fresh graduates and entry-level professionals. MBA syllabus is known to prepare students for the world of business in a holistic way, equipping them with technical knowledge and soft skills.
Modern-day business schools also offer a wide range of specialisations in Finance, Marketing, Supply Chain, and Human Resources. When considering enrolling in a business program, it can be tricky to know which study track would suit you best. So, here's a summary of the MBA subjects covered under different categories.
Learn Online MBA Courses from the World's top Universities. Earn Masters, Executive PGP, or Advanced Certificate Programs to fast-track your career.
MBA Subjects and Syllabus
The standard MBA curriculum focuses on building the business acumen of students through multidisciplinary learning. It includes foundational management concepts and subjects like Economics and Business Communication to create well-rounded leaders.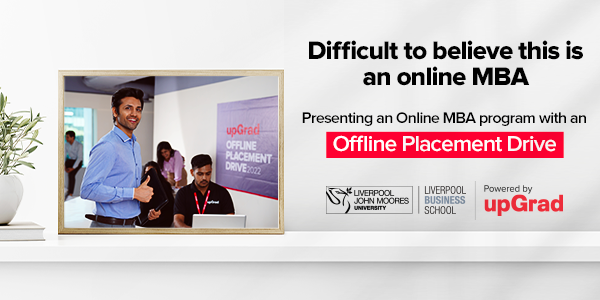 For these reasons, MBA holders are in high demand across industries. It is also seen as the next step for people who want to upskill in academic and professional circles. According to Glassdoor, the average base MBA salary of Rs. 14,00,000 per year in India. The pay grade becomes significantly higher as you gain more experience in a particular field. Additionally, employers prefer candidates to have completed management education from a reputed institute.
Most higher-level positions hire postgraduates people with relevant industry exposure and domain expertise. Specialised MBA programs address specific workplace needs and offer an excellent launch pad for promotions, career transitions, and even entrepreneurial pursuits.
Now, let us look at the topics covered under the MBA syllabus and where they might lead you.
1. MBA With Finance Specialisation
The standard curriculum for MBA Finance courses includes modules, such as:
Financial Accounting: To understand and refresh the basics of accounting statements and working capital management.

Corporate Finance: To learn how to evaluate risks, returns on alternative projects and implement corporate finance strategies.

Marketing Management: It covers the foundational knowledge of marketing and different types of marketing channels.

Organisational Behaviour & Human Resources (HR): It discusses the dynamics and implications of individual, group, and organisational behaviour, along with concepts from HR Management, Business Laws, and Ethics.

Sales and Distribution Management: It aims to acquaint learners with sales fundamentals, territory management, and customer relationship management.

Operations and Supply Chain Management: This subject dives into the essentials of demand planning, inventory management, and logistics planning.

Decision Sciences: It aims to incorporate and explore emerging industry trends through exploratory data analysis, regression analysis, and forecasting.
Apart from these subjects, you can find Research Methodology and Business Strategy components that encompass the fundamentals of data collection, report writing, strategic execution, and leadership frameworks. With a specialised finance track, you can go deeper into the world of financial management and qualify for senior-level positions.
Contemporary online MBA programs go beyond the usual number-crunching and spreadsheets, giving students the chance to apply their knowledge and skills. For example, MBA from Liverpool Business School (with a Specialisation in Finance) includes month-long industry projects, which open up avenues for networking and placement. Students also get to connect with peers and receive one-on-one mentorship from experts.
Such an experience can be gratifying for early to mid-career professionals looking to upskill. A wide range of jobs in business development, growth, strategy, and management consulting also give preference to MBA finance graduates.
2. MBA With Marketing Specialisation
Like any other MBA programme, these courses also start with refreshers on various functional areas of business management. With this, you acquire the necessary conceptual clarity about the multidisciplinary field. That said, it is best to have in-depth knowledge in a particular domain when you are looking to enter the modern-day workforce as a manager.
A marketing management specialisation allows you to develop marketing-specific skills and take up assignments to refine them further. Here are the main topics of the MBA syllabus:
Introduction to marketing management;

Types of marketing channels;

Conducting market research;

Understanding consumer behaviour;

Assessing marketing opportunities;

Developing marketing strategies;

Taking decisions about product, price, place, and promotion;

Utilising integrated communications;

Building long-term customer relationships.
Marketing managers are needed in every industry, not just in the business ecosystem but also in nonprofits and charitable organisations. Marketing is also a desirable skill set for budding entrepreneurs, who are charting their own path and bringing innovative offerings to markets.
If you want to gain practical training in this field, you can consider a Global MBA degree from Liverpool Business School and choose the specialised track in marketing management.
3. MBA With Digital Marketing Specialisation
While digital marketing as a field of work has been gaining traction globally, its scope in India is remarkably vast. India is the world's second-largest online market with a consistently rising number of internet users.
Today, all businesses want to have a digital presence and reach a global audience, irrespective of their size. Therefore, digital marketing specialists can apply for various roles across industries, including in content management, digital branding, e-commerce, marketing strategy, etc.
The MBA curriculum in Digital Marketing is designed to provide training in content marketing, SEO, social media management, marketing analytics, branding, and digital communications. These skills are critical in managing and navigating the present-day marketing landscape. Correspondingly, some universities may go over and above the standard course structure with the offerings given below.
Strategy formulation: Detailing step-wise frameworks and templates for strategic decision-making and applying design thinking approaches to solve problems.

International business: It looks at business from a global perspective via international economics, international trade, competitive strategy, cross-cultural management, export compliance, etc.

Innovation and change: Exploring leadership styles and recommendations in the context of the constantly-changing tech-driven world.

Capstone project: Enabling multidisciplinary skill development through intellectual stimulation and hands-on experiences.
If you are interested in pursuing this functional domain, check out the MBA (Global) with Specialisation in Digital Marketing on upGrad. The 21-month program is offered by Deakin Business School (a top-ranking management institute in Australia) and MICA (a leading higher education provider for communication-related courses in India). The dual credentials demonstrate your advanced skills to prospective employers and give you exclusive access to lifelong alumni networks.
4. MBA With Supply Chain Management Specialisation
With the globalisation of business and the increasing uncertainty of supply networks, there is a huge demand for professionals adept in strategic planning and management. Research shows that 66% of firms dedicate 5-15% of their turnover to operations and supply chain spends. Moreover, more than half of supply chain leaders worldwide are positioned at top management levels.
Earning an advanced postgraduate degree can considerably increase your chances of career success. Qualified graduates can enter the world of work in procurement, logistics, and project management roles.
In terms of academic rigour, this concentration focuses on core management subjects in addition to the following contents:
'Source, Make and Move' methods;

Demand planning and forecasting;

Advanced sourcing strategies;

Logistics and distribution optimisation;

Financial analysis in real-world supply chains;

Urban last-mile distribution systems;

Integrated & Global Supply Chain Management.
The above constituents address several questions at the organisational and industrial scale, such as:
What are some innovative practices that can transform purchasing decisions?

Which cost-saving strategies (supplier consolidation, standardisation, strategic sourcing, etc.) can improve spending patterns?

How many distribution facilities are required?

Where should the facilities be located?

How can the supply chain be configured to achieve higher operational efficiency?
Liverpool Business School's MBA course lets you specialise in Operations and Supply Chain Management. The program includes unique opportunities to learn from Harvard Business Publishing's case studies and undertake a supply-chain network design project with industry partners. With this kind of exposure, you are not limited to leadership positions in IT companies and e-commerce enterprises. Instead, you can also join leading consulting firms and multinationals, supporting their strategic operations.
5. MBA With HR Specialisation
As business spheres become socially conscious, more and more organisations are veering towards favourable Human Resource or HR practices. There is a global consensus that finding, hiring, nurturing, and developing the right talent impacts the overall performance of economic activities. It is now essential for leaders to create and sustain human-centric structures and cultures to build a successful brand.
As for HR managers, the tasks typically revolve around ensuring that the values, systems, and methodologies are well-incorporated, percolating to the lowest levels. Some may choose a career in academia, talent acquisition, or corporate compliance. Being well-versed in industry best practices and proficient in implementing them certainly makes you stand out in all these career paths.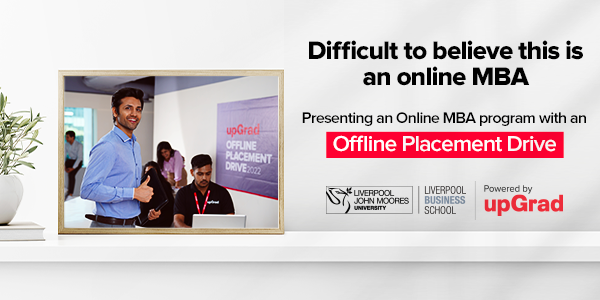 The HR concentration has all the usual MBA subjects (Marketing, Sales & Distribution, Decision Sciences, Economics, Business Communication, etc.) and detailed domain-specific modules. Some of them are:
Organisational Behaviour;

Business Ethics;

Business Law;

Workforce Planning and Recruitment;

Training and Development;

Employee Engagement and Retention.
Higher education options like MBA with specialisation in HR (by Liverpool Business School) are an excellent way of building expertise in this area. The pedagogy combines practical scenarios with theoretical concepts in a way that you can easily connect them to your work life. So, this learning experience is best suited for entrepreneurs and working professionals with at least 1-5 years of experience in any sector.
With this, we have given you an overview of the standard MBA subjects and syllabus. Being aware of the contents and components would aid your preparation and help you set better career goals. We recommend choosing a programme that gives you the flexibility to learn in an area of your interest and build your professional network simultaneously!