Digital transformation is expected to disrupt the world of work in the years to come. Many conventional jobs will disappear, and a range of new career options will open up. Research insights from Brookings indicate that automation will impact nearly 36 million people in the American workforce.
So, where will the jobs of the future be? Are we heading towards a worker-less society? What kind of skills would humans need to acquire?
Let's find out the answers to all these questions!
Industries across the world are influenced by macroeconomic, demographic, societal, political, and technological factors. According to a report by the Center For The Future of Work, employment in the next ten years would be a product of the following emerging trends: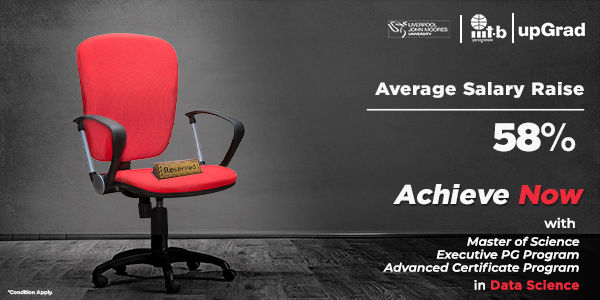 Growing and ageing populations

Environmentalism

Automation

Artificial Intelligence

Cybersecurity

Biotechnology

Quantum Physics

Space exploration

Virtual Reality
While no one can accurately predict all the future jobs, here are some careers that are likely to gain prominence in the next 10-15 years.
Jobs of the Future
1. Data Detective
Data detectives ask the tough questions and apply their tech-savviness to get to the solution. They are the investigators of data generated by digital devices, Internet of Things (IoT) endpoints, sensors, traditional computing infrastructure, etc. After uncovering the secrets, they draw inferences and provide meaningful recommendations to transform business practices.
Those with a background in Mathematics, General Sciences, Law, and Management can consider training for this career track. The position typically requires advanced knowledge of data science along with adequate hands-on industry experience. So, graduates and job market aspirants looking to enter this field should prioritize this type of learning.
2. Artificial Intelligence Business Development Manager
Artificial Intelligence (AI) is powering most computer services today. It is behind the new-age computing infrastructures and eCommerce platforms. AI lies at the heart of the IT development efforts of almost every organization across industry sectors. Now, what would AI technologies need in the foreseeable future? People who can sell and scale it well.
AI Business Developers would be critical in handling enterprise-focused sales campaigns. They would also educate customers and partners about the value proposition, serving as evangelists for AI services within the organization and externally. MBA candidates who have relevant exposure to the world of IT, software, or cloud computing would be preferred by employers for this role.
3. Man-Machine Teaming Manager
As emerging technology fields like AI and robotics pick up the pace, there would be a huge demand for individuals capable of navigating human-machine interactions and collaboration. A Man-Machine Teaming Manager creates a smooth working environment that combines the strengths of artificial and human resources to achieve business goals.
To qualify, candidates may need a relevant master's qualification in Computer Science, Engineering, or Human Resources. Job specifications would feature human neuroscience techniques, programming, and UI/UX design as desirable skills. Programs that emphasize corporate innovation, communication, and leadership in their curriculum would also witness a surge.
4. Financial Wellness Coach
Modern-day banking customers are too busy to fully understand optimal approaches to money management. They need proper guidance to make sense of fee structures and inculcate better financial habits. Financial Wellness Coaches would address this through education and encouragement. Instead of doing everything for their clients, they would ensure that they learn to take the necessary steps and embrace their financial destiny.
Financial Wellness Coaches would also require strong foundational knowledge of the legal and statutory frameworks of the banking industry. So, those interested in this career path should seek experience in financial metrics analysis and policy compliance. Higher qualifications in banking or finance would also be beneficial.
5. Ethical Sourcing Manager
This job would involve digital procurement, audit, and innovation for carrying out a company's ethical mandates. The ideal candidate would align corporate income and contracts with the standards set by stakeholders, such as customers and employees. Additionally, tracking and testing the potential suppliers for goods and services would fall under the purview of this role.
In terms of knowledge and skills, commercial awareness, customer relationship management, analytical prowess, negotiation, and networking is required for discharging the duties. Courses in business, law, management or supply chain and operations can help build these capabilities.
6. Personal Data Broker
In a digitally transformed business landscape, data is a valuable currency. So, personal data brokers would be highly coveted for helping clients understand and maximize their data income streams. They would advise and support individuals about data commercialization opportunities. They would monitor and trade personal data on national and international data exchanges on a day-to-day basis, leveraging their quick thinking and professional networks.
Successful personal data brokers would demonstrate exceptional analytical skills, quantitative aptitude, and decisiveness under pressure.
7. Edge Computing Specialist
Edge computing brings computation and data storage closer to the data sources, improving response times and saving bandwidth. As a master of edge computing, your job would be to assess the feasibility of establishing such full-scale infrastructure in the organization. You would ensure that the new technology delivers maximum return on investments. Additionally, you would maintain and protect the edge computing environment for sustaining the required business benefits.
Higher education in Computer Science, Electronics, Electrical Engineering, or Telecommunications related subjects would be relevant for this field. Aspirants should also explore IoT hardware and software platforms. Knowledge of IoT implementations, cloud architecture, and design, real-time software development would be particularly favourable..
8. Quantum Machine Learning Analyst
Quantum Machine Learning (QML) analysts would work as a part of software research teams, assisting in developing next-generation solutions. They would integrate quantum information processing with machine learning to improve the speed and performance of algorithms. They would also create ways to increase the durability and effectiveness of quantum computer systems.
A postgraduate degree in Math, Physics, Statistics, Computer Science, Electrical Engineering, or other advanced qualifications in similar subjects would be a prerequisite for QML analyst posts. In addition, experience in applying machine learning techniques, quantum algorithms, interpreting large datasets, and building intelligent systems would be an asset.
Get data science certification online from the World's top Universities. Earn Executive PG Programs, Advanced Certificate Programs, or Masters Programs to fast-track your career.
9. Cyber Calamity Forecaster
As the sophistication of cyber-attacks increases, many jobs of the future would revolve around information security. Cyber Calamity Forecasters would be required for analyzing cyber activities and geopolitical developments so that companies can issue appropriate products and forecasts. They must always be prompt in detecting new threats and attack vectors.
A combination of analytical, technical, and advisory expertise would help with the dictates of this job. Furthermore, relevant training courses and project work in cybersecurity and risk management can help build the required aptitude.
10. Augmented Reality Journey Builder
Augmented Reality (AR) technologies contribute to creating an 'experience economy' that can potentially revolutionize advertising, marketing, gaming, and education. Going forward, organizations would hire AR journey builders who are proficient in designing, writing, gamifying, and personalizing these experiences. These practitioners would collaborate with engineering leads and artists to build the essential elements for customers to move through space, time, and place.
Familiarity with UI/CX design, spatial 3-D mapping, blockchain, gaming, and hackathons would be considered a plus.
Leading Skills for Future Jobs
A research report by McKinsey Global Institute highlights the most sought-after skill sets from current and future job market aspirants. These are:
Higher Cognitive Skills:

Critical thinking, writing, quantitative and statistical analyses, design thinking, and decision making.

Social-emotional Skills:

Communication, empathy, adaptability, and the ability to learn, unlearn, and relearn.

Technological Skills:

Advanced IT skills, coding and artificial intelligence, data analysis, and engineering.
How to Upskill?
According to a TalentLMS & Workable study, 65% of US employees pursue skill training independently. Moreover, six out of ten employees prefer online programs over physical sessions.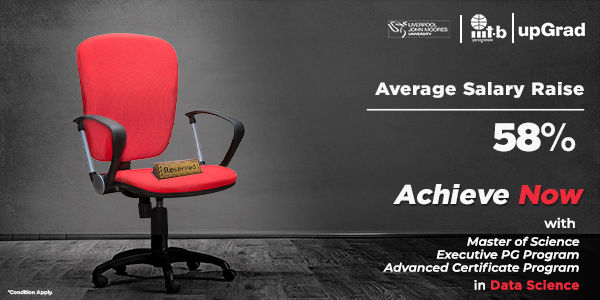 If you are also looking to upskill for future jobs, check out the online courses offered by upGrad. With a learner base in 85+ countries, upGrad's industry-oriented offerings ensure that individuals make informed choices that result in alternate careers, newer projects, and lucrative salaries. The online learning platform boasts of a 40,000+ paid learner base – it has impacted 500,000+ working professionals globally!
So, don't wait for your job to become obsolete. Instead, take steps to learn, build your capabilities, and pursue the path of your liking!