Introduction
Product managers are known as product wizards because they're the mastermind where the entire product comes together – right from its inception. Be it procrastinating, curating the right strategies or problem-solving, it comes with the territory of product managers. 
Such efficiency needs more than just analytical degrees and training to keep everything working seamlessly. Therefore, here we are discussing product management prerequisites that one is required to learn and execute to know what it takes to be a good product manager.
Learn more: Eager To Learn About Product Management?
Product Management Responsibilities 
To be in the shoes of a Product Manager means to take tough calls that decide what goes into product making, setting the right parameters for the product's design, and its sales funnel. It is the PM who reads between the subtle lines of the product market, visualizes the product, and identifies the distinct vital features attached to it.
It is therefore easy to infer that basically, being a PM is a cross-functional role that comes with experience in the industry along with studying industry traits to enable the delivery of high-value, essential, and user-centric products. 
Check out our management courses to upskill yourself.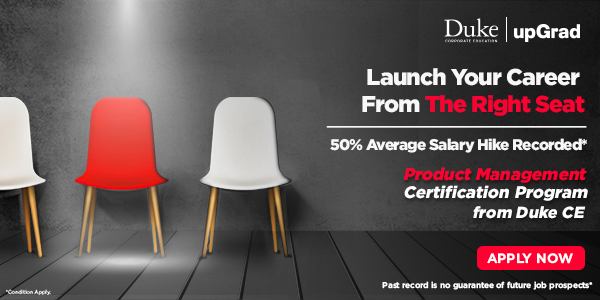 According to a Neal Iyer study, the demand for the product management roles in the US has grown by 32% between August 2017 and June 2019. 
With smartphones, the way we knew and perceived things changed big time, and now the market is flooded with options. It is these pushing times where 'survival of the fittest' wins. Product management is one such "salvage field" that works the best in competitive, dynamic fields to gain critical insights, understanding client-user relationships, and deliver super-fast solutions. 
Read: Product Manager Salary in India
Such saturation leads companies to rely heavily on the user data generated to learn user behavior and preferences. These trajectories are paved by product managers and other experts who see through the numbers and translate into profits. 
Prerequisites for Product Management
Source
According to HBR, "any aspiring product manager needs to work on their core competencies" to make a great PM. However, there's more to it than it appears at the surface. We'll go through each of them in details:
First, the eligibility criteria
You need to have a relevant bachelor's or master's degree in Business Administration, Computer Science, Finance, Engineering, Economics or Marketing to start strong. 

You would also require ample field experience for at least 3-5 years in the process of product development, strategy-building, testing or any level of product designing.
Explore our Popular Management Courses
Pro Tip: This you can achieve by staying proactive to take up an internship or learn from assisting a reliable product manager. Such exposure could benefit you in understanding methods to approach a problem statement, brainstorm solutions, and reason its execution. You don't have to build a parallel product for such experiences.  
You should be comfortable in making and translating data reports in Microsoft Excel, Google Sheets, and other related software. 

You need to have excellent time management skills, should be able to work best under pressure, and handle tight deadlines.
Know more: Key skills of product managers
Second, the creative side of things
Now, when we say a product manager to be a wizard, it means they need to have higher creative abilities and a keen mind to keep up. 
Therefore, you must be adept at making detailed competitive reports from scratch, discern marketing strategies according to scenarios, and much more. 

You are comfortable in building/providing insights to product roadmaps for any of the product development stages or understand the fine lines of resource allocation. 
Pro Tip: For this, you would require to know a lot of field-based processes and methodologies, which you can learn by volunteering on a product development site at your modern workspace. Be keen on taking up research, compile results on your own, learn from previous projects undertaken, etc.
Also read: Product Manager Interview Questions & Answers
Top Management Skills to Learn in 2022
upGrad's Exclusive Product Management Webinar for you –
How to craft GTM Strategy for a Product?
Third, the emotional quotient you'd need
Perhaps, one of the most underestimated skills in the field of product management is the ability to build a repertoire with your clients.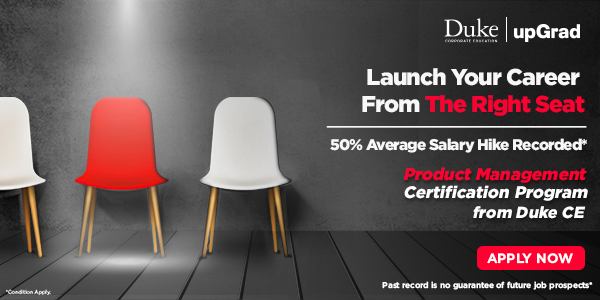 In-depth understanding of practical interpersonal skills that can be useful for ideation to delivery and marketing of a product. 

Believing in building symbiotic relationships with your clients/business owners by the right body language. 

Knowing how to handle challenges in a fruitful way, as well as keep the team motivated at the same time.

Take hurdles efficiently and derive approach around them while conveying effective communication across all channels.
Study Product Management Courses online from the World's top Universities. Earn Masters, Executive PGP, or Advanced Certificate Programs to fast-track your career.
Final words
For a competent PM, there's a lot at stake attached to his job functions. While PayScale and Glassdoor reports show that the average salary of a PM can be anywhere between $61,000 and $200,000, its promising potential makes it a high-seeking career path. If you think considering all the above specifications and product management prerequisites, that you have what it takes, then you can take heed and start on it right away.
Our Top Management Articles
Read: A complete guide on product manager career growth
The future does look bright for you, as the demand for PMs is only going to increase over time. In a way, a product manager directs the company on a competitive path in the future. If you're interested to become a great product manager, you need to demonstrate qualities of leadership, check out the Pot Graduate Certificate in Product Management for it is you who'll guide your team towards the path of success
Can you become a product manager without having experience?
As a product manager, you need to lead and function across multiple teams to get your product developed, designed, and released into the market. You need to delve into product backlogging, roadmap maintenance, liaising with stakeholders, interfacing with customers, and coordinating several teams to achieve the same objectives. While you do not need any prescribed qualifications to become a product manager, a formal degree is always good to have. It helps you become more industry-ready when you are job hunting in this field. There is no specific pathway to gain product management experience. You need to put yourself out there, listen and learn from experienced product managers.
How do I become a product manager after leaving school?
The role of a product manager is one of the hottest job options in contemporary times. To become a product manager after your 12th standard exams, you need to first earn your bachelor's degree preferably in advertising, marketing, economics, or communications. Post that, consider going for a master's degree in management since many companies prefer candidates with a postgraduate degree. If you can gain work experience of at least 2 years in product management, it will be an added advantage to becoming a product manager. Top companies like Google, IBM, Cisco, Amazon, and others are some of the major recruiters for a product manager role.
Which degree is best if you want to become a product manager?
Product managers essentially need to possess organizational, marketing, and promotional skills to conceptualize a product, drive its design and development and finally launch it. So product managers must possess excellent communication and leadership skills to manage diverse teams and individuals towards a specific goal. Candidates with a bachelor's degree in business or economics, public relations, technology, or marketing are preferred for the role of a product manager. Some companies with more expansive product lines might prefer candidates with advanced qualifications.
Build Cutting-Edge Products