Introduction
All the tech-savvy who are betting on a career as a Java developer could be a bit skeptical about their salary as a fresher, backend, front end, or full stack developer. There are all valid questions that need to be solved with due diligence to make a correct choice. Listening to the news about INR 1 crore plus Node JS developer salary packages offered to a recent graduate can make people ambitious, and on the contrary, a package offered worth a few lakhs could be disheartening. So this whole scenario creates chaos in the mind of a Java developer.
Apps and websites have been increasing exponentially in the recent past. Presently there are around 400 billion active websites all over the internet. Much of this growth has been contributed by the increase in internet consumption by both mobile and desktop devices. Frontend web technologies have seen an immense rise in all terms of load time, functioning, UI etc.
Javascript has been a web developer's buddy for a long time helping him add functionality to his website. Companies are eager to roll updates and features to their existing apps as well as building new apps and hence giving rise to web applications, websites, and apps. What good is an app or a website if you are not able to interact with it?
Seeing the enormous rise and necessity of apps and websites, companies are competing with each other to hire the best talent and give the best in the market salary. Let's find out the trend of Javascript in India.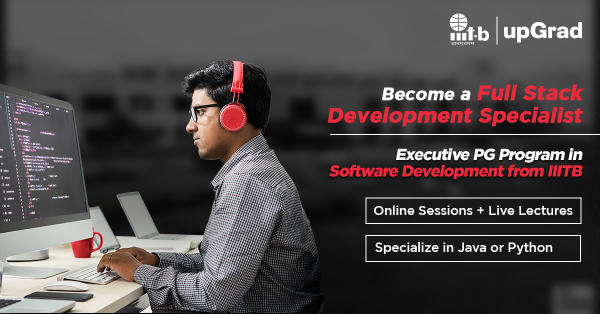 Check out our free courses to get an edge over the competition.
There are various advantages to having a website and that is why organizations are investing in building a robust website. One of the strongest advantages is the online presence, as everything is moving digital in today's time and businesses want to remain connected with their users the website is one of the important media. Also, the website allows businesses to represent their motto, their products, and services. Along with that, the website also makes a business more data-centric by measuring the performance of its products.
Also, Javascript has become one of the important parts of the developer's world. As the developers utilize this to integrate more interactiveness and complexity into their website. Javascript also makes the website user-friendly. It is growing rapidly in India as well. And JS to India has become very important because of the digital revolution happening in the country. From micro to macro businesses, everyone wants to build a strong social presence. It is a game changer for developing apps, websites, game and many more.
Salary Trends
JavaScript developers have been in demand due boom in the tech startup. Their ability to pay highly skilled developers makes them quite lucrative for people to join them. JS, the most commonly used programming language, makes it a preferential programming language.
To bring a Java developer's degree, a simple but comprehensive course could work. Being paid equally high as other JS developer skills is a high-priority checklist.
The average starting package of a fresher can range from INR 3.5 LPA to INR 6-7 LPA.

With other multiple factors, the package can go up to INR 10-12 lakh CTC from a well-reputed college.

Experience of 5 years can give you an average of INR 12-15 lakh CTC with favorable conditions to sky is the limit down the career path.
Explore Our Software Development Free Courses
Types of JS Developers
Front End Developer: This type of developer may work on the design and interface of the website or application. They design icons, buttons, user interfaces, layouts, etc.
Back-End Developer: This type of developer works behind the scene of a website or application. their main responsibility is to write server code, database, security checks, etc. These developers handle all the technicals aspect.
Full stack developer: This type of developer can do front- and back-end development work. they are more efficient in doing both side work. Full Stack JavaScript Developer salary would be paid higher than other type.
Determinants of higher salary package:-
Skills: A major factor in determining your pay.
Location: International package would be higher due to the exchange rate difference and purchasing power parity.
Education: A degree or certificate course could give a major kickstart to your career.
Experience: Internships, hackathons, and projects would greatly help provide extra leverage for javascript jobs for freshers.
Industry trends skills: Trending skills such s AI development, blockchain, Node js, quantum computing, etc., can make a huge difference in a salary.
Job Opportunities
India has been a technology hub for a lot of companies, and recently, companies like Amazon have even opened its biggest headquarters in Hyderabad, India. With the rise of apps and startups in the country, India has also become one of the largest markets to recruit people in the field of JavaScript and web development.
Check out upGrad's Java Bootcamp
Just do a simple LinkedIn search for a JavaScript developer role, and you would find over 337,000+ job opportunities.
Thus, if you have the right skill set and are ready to keep yourself updated with the JavaScript fundamentals and practices to make great websites, your career as a JavaScript developer is expected to grow exponentially. This stands true especially when we consider that a JavaScript developer's salary in India is directly or indirectly dependent on how skilled, experienced, and updated they are.
There is a huge demand for JavaScript developers in the country. As this skill has a very huge potential for employability in the market. With the right skillset and experience the developer has the opportunity to land javascript developer jobs. There is a scope for becoming a back-end developer or front-end developer.
The industry application for Javascript is many, it is useful for mobile application development, web developer, software engineer, web designer, full stack web developer, front-end or back end developer. It is one of the most sought after skill to adorn as the employers seek for this skill. Also, there are many opportunities Javascript jobs for freshers as well. They can enter into the field, gain experience and network with their peers and seniors to advance their circle.
Check out upGrad's Full Stack Development Bootcamp (JS/MERN)
Explore our Popular Software Engineering Courses
upGrad's Exclusive Software and Tech Webinar for you –
SAAS Business – What is So Different?
Who is a Javascript Developer? What do they do?
The JavaScript Developer's responsibilities include ensuring UI/UX feasibility, optimizing applications, and implementing architecture and API designs. To achieve success, you require a deep understanding of web markup, CSS addition to the markup, and expert knowledge of JavaScript.
It will be your responsibility to understand the need for a scripting language, frontend platform related duties, from developing designs for complicated applications to analyzing code. Ultimately, if you want to be a top-quality JavaScript Developer, you should be ready to add a fast-paced environment and implement complex design specifications.
As you see, the world is changing quickly, and the need is to adapt or die. There has been a sudden and enormous rise in web development since users shifted from PCs to smartphones. The value of design responsiveness increased exponentially when sites that were formerly viewed on desktops could now be accessed from compact gadgets. Only a great JavaScript developer will be able to make such adjustments to the display change functionality.
JavaScript Developer Salary Range in India
The average JavaScript Developer salary is Rs. 338,078 or an hourly salary of Rs. 254.34. With a few years of experience, the salary can rise to around Rs. 1,000,000, including benefits like bonus and profit-sharing in his mid-career.
The total salary breakage according to PayScale can be like this –
A JavaScript developer, looking for an entry-level position, can earn around Rs. 350,000 per annum. Once you manage to get around 5-6 years of experience, you can expect to earn around Rs. 1,000,000 per annum in India. Remember, this salary is dependent on your skill levels. The more experience you gain, the higher is the salary you can expect in your career graph to become a senior-level JavaScript developer. The average javascript developer salary is depicted below.
Many people begin as frontend web developers and eventually transition into full-stack developers which is a combination of both frontends as well as backend. Full Stack development is useful in big corporations as well as small startups for understanding the work of design and development and avoiding the same work to be done again.
The html developers are alsopiad good in the industry. It is another useful skill alongside javascript. HTML developers perform end-to-end coding for websites. HTML is a semantic language controlling the information being displayed on the website. HTML developers make the website more appealing by adding etxts, pictures, provide a structure, create texts, etc. And the Developer of HTML salary in India ranges from 1.2 LPA to 7.3 LPA (Source) and the more skills and experience is gained, better the salary gets with time.
In-Demand Software Development Skills
JavaScript Developer Salary In India: Based on Location
The number of job opportunities and the annual JavaScript Developer salary in India is highest in Hyderabad, followed by Bangalore, Mumbai, and New Delhi. A JavaScript Developer salary in Hyderabad and Bangalore would be more likely to be higher than the other cities as these are considered to be the hub of the tech industry of India.
According to Payscale, here is the ranking of the salary difference (in %) at various locations in the role of Web developer:
The salary difference between the cities is guided by many factor such as number of industries located, demand of the industry, cost of living, etc. The fact is that the employers look to hire good talent and to acquire them they do not shy away from providing competitive salaries and eventually as the employees grow, the companies give goo employee benefits to retain their talent.
Read: Web Designer Salary in India
JavaScript Developer Salary in India: By Experience and Skills
An entry-level JavaScript developer with 0-1 year of experience begins their career at about Rs. 224,624 in India.
As the developer experience increases, they can expect salaries exceeding Rs. 1,074,419.
In gaining experience, one also learns different UI and optimization practices, ultimately making good decisions that have an impact on businesses and in the way businesses operate. With growing products, web development has increased.
JavaScript Developer Salary in India: Based on Company
According to Payscale, below are the popular companies interested in hiring web developers:
Accenture: Rs. 473,000

Amazon: Rs. 2,000,000

Tata Consultancy Service(TCS): Rs. 441,000

Cognizant: Rs. 367,000

Infosys: Rs. 492,000
The above makes it easy to infer that product-based companies like Amazon, Directi, and several of the product based startups like Yulu, Ola, Uber, etc. are much likely to pay high salaries as compared to service-based companies like TCS, Infosys, etc.
Bangalore, Mumbai, Delhi-NCR, and Hyderabad are among the highest-paying cities for the JavaScript developers in India.
Read: Full Stack Developer Salary in India
Salaries of Other Related Roles
According to Payscale, below are the average salaries of other related roles compared to JavaScript Developer salary in India –
Key Reasons to Become a JavaScript Developer
1. High in demand
Increasing apps and boom in startups definitely demand more frontend tasks and becoming a JavaScript developer is never too late! Even Tanay Pratap, SDE-2 at Microsoft, urges his followers to practice JavaScript giving direct insights from the industry.
In today's times, even the traditional businesses are turning digital and with the startup couture taking over the market, every business wants to tell its story, wants to connect with their users, make their website ser friendly in order to service them better. And to make it all true, javascript developers are required and that is contributing to the high demand.
2. Highly Paid and Diverse Roles
High demand and even diverse roles like stepping into UI engineering, Node.JS engineering, or full-stack development are open for JavaScript developers.
So, the developers have various paths in front of them which they can choose based on their skill sets. There scope of growth is not limited to one or two options rather they have the privielge of choosing their own path and to take over their careers.
3. Improving product
High-functional apps are lovely! With the roll-out of updates and features, enhancement of functionality by improvement in backend and frontend has become a major part of improving products.
Requisite Skills for a Javascript Developer
Technologies like Big Data, Data Science, Machine Learning models could become more accessible as will ML and AI. It is an indication for more requirements of web-developer and JavaScript developers to give life to these big ideas, to adding functionality to a platform with which the user could interact. These skilled frontend developers are involved in all stages of integrating functionality, from conception through to final testing.
So, now you understand how significant the role is!
Extensive knowledge and understanding of JavaScript

Proficiency in browser rendering behavior and performance

Experience in frontend tools (e.g. Grunt and Gulp JS) and JavaScript libraries (e.g. ExtJS, Backbone JS, and React JS/Angular JS) is good to have, though not mandatory

Sound understanding of web markup, such as HTML5, CSS3

Experience in Bootstrap and jQuery frameworks
Types of JS Developers
Developers in web technologies work with different domains or better to say different sides of the applications to give their users the best experience. In general, they can be divided as:
Learn more: JavaScript vs JQuery: Difference Between JavaScript and JQuery
1. Frontend Developers or Presenters
A frontend developer develops the code that runs an application for the end-user to view and interact with. They plan the layout and aesthetics to engage the users. These are the people that specialize in user interfaces like with what the user interacts, for example – upGrad's login page.
They have to manage the issues and come up with solutions for cross-browser compatibility issues and ensuring that the visual impact on different screen sizes is not compromised. They have high knowledge of the design of user interfaces (UI) and user experiences (UX), CSS, JavaScript, HTML, and a collection of UI frameworks like React JS, Angular JS of JavaScript.
The front-end developers are an asset to the organsiation as they increase the quality of UI/UX of the applications. They make sure the applications run quickly, are innovative and interactive. Sophisticatedly created front-end applications bring more traffic and increases the reach.
Also, the front-end dvveelopers make sure to kee p the applications secure and integrate the quick-reaction features, they include powerful features and focus on real-time programming.
The average frontend developer's salary is Rs 475,885 in India.
2. Backend Developers
Backend developers specialize in database design, implementation, core functional logic, performance, and scalability of a bit of software or system running on machines that are far away from the end-user. The integration of databases, caching systems, and other systems with UI is a core responsibility and one they need to excel at.
A backend developer works with programming languages such as Node JS Java, C, C++, Ruby, Perl, Python, Scala, Go, etc.
As the name suggests, back-end programming focuses on keeping the back-end of the application smoothly running. They perform coding in order to focus on the core business, along with that they develop features that are more addressed towards the server side.
The average backend developer salary is Rs 680,680 in India.
3. Full-Stack Developers
Full Stack developers are "integrators" or the one with a good understanding of frontend and backend practices and paradigms. Their work revolves around designing user interactions on websites, developing servers, and databases for website functionality and coding for mobile platforms.
Full Stack Developers are required to help ascertain project feasibility from conception to final product, requiring good organizational skills and a spotlight to detail. They are liable for developing and designing front web architecture, ensuring the responsiveness of applications, and dealing alongside graphic designers for web design features, among other duties.
The average full-stack developer salary is Rs 599,995 in India.
Read our Popular Articles related to Software Development
Javascript Developers Job Roles
A JavaScript developer takes on the responsibility of building a clean and effective user interface-user experience for the customers by integrating both backend and frontend technologies. The candidate should be able to understand the importance of scripting and adding functionality in high performing applications. By working cross-functionally, this individual will understand needs from the product management, engineering, and business stakeholders and will be able to build solutions that fit those needs.
If you are planning on taking on this role, you have to focus on engineering excellence. What that means is you have to set the bar high for consistency, quality, maintainability, efficiency, site latency, security, and all the other things that make great software great. In addition, they should contribute elegant, practical code.
Responsibilities of JavaScript Developer
This requires a niche of programmers with a good understanding of Git, CSS Libraries etc. JavaScript Developers are in high demand in major metros like Delhi-NCR, Bangalore, Hyderabad, and Mumbai while newer IT destinations like Pune and Chandigarh also have a high demand.
Ensuring feasibility of UI/UX designs

Enhancing the performance of the main frontend website

Modifying designs and specifications of complex applications

Analyzing code, system risks, requirements, and software reliability

Collaborating with frontend and backend web developers

Building sustainable codes that may be used in future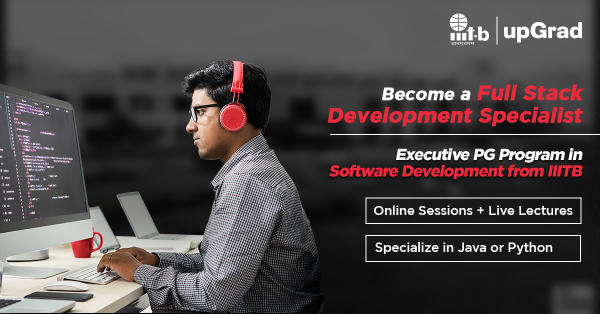 Also read: PHP Salary in India
Get Software Engineering degrees from the World's top Universities. Earn Executive PG Programs, Advanced Certificate Programs, or Masters Programs to fast-track your career.
Conclusion
Opportunities in JavaScript and web development are on the rise, and individuals with experience are sought for their ability to manage an organization's expectations. There are a lot of apps that are ready to go to the market using this technology, and it is the right time to become a JavaScript Developer and learn about web technologies! Seeing the rise in startups and newer features stiff competitions faced by brands to offer superior services, a skilled JS Developer will find ample opportunities with the right pay.
If you're interested to learn more about full stack software development , check out upGrad & IIIT-B's Executive PG Diploma in Full-stack Software Development which is designed for working professionals and offers 500+ hours of rigorous training, 9+ projects and assignments, IIIT-B Alumni status, practical hands-on capstone projects & job assistance with top firms.