What is Digital Marketing?
A typical person spends an hour and a half on social media every day. Getting your audience's attention on the Internet is a terrific approach to marketing your business. Digital marketing, or online marketing, promotes businesses using the Internet and other means of digital communication to engage with potential clients. As a marketing channel, this covers not just email, social media, and web-based advertising but also text and multimedia messaging. Keep reading to learn about meme marketing and how we can combine it with digital marketing to propel your company or brand to new heights.
Learn digital marketing courses online from the World's top Universities. Earn Masters, Executive PGP, or Advanced Certificate Programs to fast-track your career.
Best Digital Marketing Courses Online
What is Meme Marketing?
75% of millennials post memes, and 38% follow meme accounts on social media, according to a popular survey. As a result, if anything is circulated through memes, it will reach a vast audience. This is what meme marketing accomplishes. Many companies use memes for marketing their products or services on the Internet. It is a simple yet effective approach to engaging your audience while sharing your brand's story. Memes are typically closely tied to current trends or events, so they might work for your business.
Some funny marketing memes grow in popularity to the point that they become trends in and of themselves. This makes your company appear more contemporary and informed about current events. To engage your target customers with an entertaining media approach, you may simply capitalise on a viral meme and adapt it with your brand's content. The following are some examples of effectively utilising memes to promote your brand or business.
Digital Marketing Free courses to Learn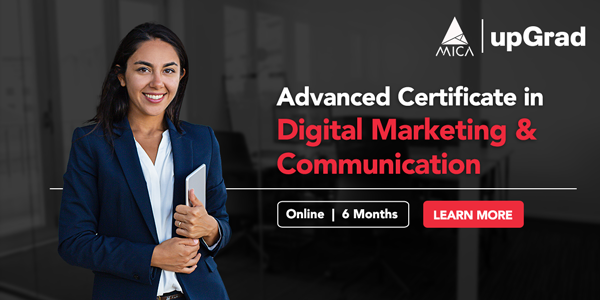 How to make use of memes in online marketing?
Know your target audience well.
The first step in developing successful memes, like any other social media marketing approach, is to identify your target audience. If you don't pay attention to the correct audience, you may find yourself pushing your brand in places where it isn't even required. As a result, get to know your target audience and utilise memes that appeal to them to advertise your company. Before you make a funny marketing meme, think about your audience's age, cultural backgrounds, race, and socioeconomic status. Just because you use memes for marketing, it doesn't mean you should do it on the spur of the moment. For instance, if you want to advertise a product or brand that is popular among the GenZ, you may leverage any Netflix or Prime online series or episode to create memes and link them to your brand and make it memorable. In the event of advertising a pain reliever oil for the elderly people, the same approach would be useless and, in some cases, counterproductive.
In-demand Digital Marketing Skills
Every meme comes with an expiry date.
What's sad about memes is that you can't use the same one over and over again. A meme might be hilarious and attract a huge audience for a short period of time; in other words, a meme can be 'trendy' for a week or two until the spark fades. As a result, before using a meme to promote your company, be sure it is still present and hasn't lost its lustre. For example, the line 'That's what she said' from 'The Office' is a classic meme material that can be used for a long time, but 'Binod', as you may recall, is no longer in use, so utilising it would appear outdated.
Sometimes, it is wise to miss the train. 
You need to make sure your meme is authentic to your business, just like any other marketing technique. Everyone wants to get on board and make sure they don't miss the train when it comes to trends, however, not every popular meme will be appropriate for your brand or company. Choose carefully which memes you generate and which ones you discard. For example, if a meme is created based on the popular Netflix show 'Decoupled', which is based on divorce, you do not have to follow it and continue to promote your matrimonial website. You can wind up mocking your own brand. So, go easy on the meme marketing and do it just when it seems right.
Simplicity is the key.
Do not overcomplicate memes; they must be kept simple. Nobody likes memes that are overly technical. Today's viewers may not spend much time deciphering information. As a result, create a meme that everybody should be able to grasp, otherwise your message will most likely be ignored. If you incorporate a meme from the complex movie 'Inception', for example, many people will skip it because it is too intricate like the movie.
Don't be offensive.
Comedy is a terrific approach to initiating discussions, building relationships, and promoting whatever you aim at selling. But keep in mind that you don't want to make anything that people will find insulting. When brands get in on the meme fun without considering the consequences, they might find themselves in hot water. Try not to make fun of a social group or political party or criticise a specific group or race. Avoid such inventions since they will only anger a particular segment, negatively impacting your brand. Making sexist husband-wife jokes through memes, for example, will only offend your audience and defame your brand. So, for advertising, consider producing safe, clean, easy-to-understand memes.
With people spending a lot of time on social media, many brands and companies invest in online branding. Thus, they require their employees to think creatively and help digitally promote the business. If you're interested in learning more, you may enrol in the Advanced Certificate in Digital Marketing and Communication course under MICA, Ahmedabad, in collaboration with upGrad. By interacting with learners from all across the globe, your networking would enhance. Other benefits of such classes include excellent mentorship, live lectures, and professional counsel.
Popular Digital Marketing Blogs
Conclusion
Memes are sweeping the globe, and practically every company has an opportunity to participate. They're relatable, inexpensive to make, and may help you raise brand awareness and engagement. All you have to do is keep up with the current trends, memes, and what your target audience finds amusing. However, you must do it right so you don't come off as desperate or out-of-touch. Hopefully, the advice provided above will assist you in effectively advertising memes to promote your business.
Featured Program for you: Advanced Certificate in Digital Marketing and Communication
Is meme marketing likely to succeed?
Meme marketing can be highly effective if the businesses do it appropriately. Memes are effective for brand promotion because they are created originally for social media platforms and also provide entertainment value. If done correctly, advertising memes can attract a large audience, enhance brand value, and make marketing memorable.
Are there any apps available to make memes?
Apps like Memedroid, PhotoDirector, and Memes Generator are used to create memes with a template for free. These apps can work pretty well on both iOS devices and Android.
Are there any famous companies that use meme marketing?
Netflix and Zomato are the two among many famous companies that use meme marketing to promote their business. Netflix often makes use of dialogues or characters from its shows to create social media marketing posts, while Zomato plays its game through email marketing.
Prepare for a Career of the Future