Science and technology have made our lives easier. And the landscape is evolving every day with new advancements and innovations. Today, there are various other career options after science besides the conventional fields of engineering and medicine. Here is a look at some promising trends.
The All-Encompassing Role of Science
Developments in science and technology alter how we communicate, transact, and live. Furthermore, discoveries, breakthroughs, and generation of knowledge, in general, have significant impacts on the economy and society as a whole.
Scientific capabilities are also fundamental to the development process. Technological innovations provide critical approaches to address challenges related to health, food security, safe water, biodiversity, economic growth, cybersecurity, among many other things.
The current job market tends to echo these needs. A glance at the workforce trends reveals how science students are pursuing careers beyond the traditional technician and practitioner roles. Let us dive into the emerging professions one by one.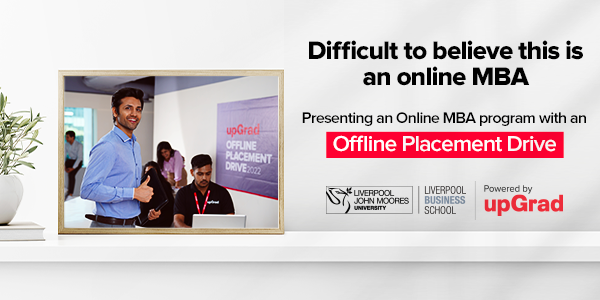 Career Options After Science
1. Artificial Intelligence and Machine Learning
Artificial intelligence is all about equipping computer systems with the ability to process information like humans. And machine learning deals with accessing data from these smart machines, creating a way for them to learn automatically from experience. Take, for instance, popular voice-based assistants, Siri, and Alexa.
These systems can recognize human voices, understand them, and respond with the relevant information. Another example is Facebook's face recognition algorithm that makes automatic suggestions for tagging your friends in pictures. Moreover, in the era of digital transformation, AI and ML improve the speed and efficiency of personal use technologies, including Google Search and cab-hailing services like Uber and Ola.
According to a Gartner study, automation would create two million additional jobs by 2025. Naturally, there is a higher demand for technical courses in these domains. And online programs have emerged as a widely-accepted means of acquiring industry-relevant knowledge and skills. For example, upGrad has partnered with Universities and industry players to offer multiple courses focusing on machine learning, artificial intelligence, cloud technology, NLP, neural networks, etc.
upGrad in collaboration with IIIT-B offers PG Diploma & Masters in ML which will help professionals to work as Business Analyst, Product Analyst, Machine Learning Engineer or Data Scientist.
2. Robotics
Robotic Science is a culmination of mechanical, electronic, and computer engineering. It is an interdisciplinary branch of science and engineering that deals with the following functions related to robots:
Design and construction

Programming and information processing

Operation and use
Therefore, in any robotics team, you have mechanics to study the motion and moving parts, electronics and electrical engineers to design the electrical system and circuit work, and computer engineers to develop the software that would run the robot. To pursue robotics as a career, you typically need a B.Tech degree in mechanical/electronic/computer science, followed by a specialization in robotics. Here's an overview of the possible career trajectories:
Teaching: School teacher or university professor of robotic science
Engineering: Software Engineer, Systems Engineer, Mechanical Engineer, Electronics Engineer, etc.
Scientific Research: Controls Researcher, Path-planning researcher, computer vision researcher, etc.
Technicians: As industrial applications of robots multiply, the demand for skilled technicians who can repair and maintain robots would also go up
Entrepreneurship: Applying technical knowledge to explore business opportunities in various fields, such as customer service, industrial manufacturing, surgical robots, etc.
The reality of robots seeping into everyday human lives is not far off. Many companies are already accelerating the benefits of robotics with a wide range of applications. We have compiled some real-world examples for you below.
Pepper: Semi-humanoid robot capable of reading emotions and interacting with humans. Both businesses and schools can use it.
Nuro: A self-driving vehicle for local goods transportation
SnakeBot: A robot resembling a real-life snake that can slither and dig underneath the soil. It is used for geological surveying, construction, search, and rescue operations.
Curiosity Rover: A robotic rover for space exploration, on Mars
RoboCoaster: Robotic solution for mobile amusement rides
Read: 12 Top Career Options After Computer Engineering
3. Big Data analytics and Data Science
According to Forbes, about 1.7 megabytes of new information is generated every second for every human being on the planet. Such vast quantities of data warrant greater competencies for management, processing, and analysis. As a result, data science is one of the most preferred career options after science and engineering degrees today.
A casual look at your surroundings can reveal the role of data science in your daily life. You generate data when you perform a simple online search, shop for things online, and follow your favorite accounts on Instagram. Such data holds immense value for businesses as they can process it, find patterns, and draw inferences from it. They do so to make better recommendations, enhance customer experience, and ultimately achieve their business goals.
Data science skills can qualify you to work at the following job positions.
Data analyst

Data manager
In a 2017 survey on emerging jobs conducted by LinkedIn, big data appeared on the top of the list. First and foremost, you would need to develop your computing and programming skills if you are interested in this field. Undergraduate degrees like BSc. Computer Science, BCA, B.Tech. CSE and related courses are advisable in this regard. After this, you can enroll in certifications in business analytics and data science. Online postgraduate programs by NMIMS and IIIT Bangalore are among the best-selling in India for this purpose.
How to be a data scientist
Here is the most common and recommended path:
Graduates / Engineers can opt for PG Diploma in Data Science, an 11-month program and is offered jointly by upGrad and IIIT-B.
You can also get a Master's in Data Science while participating in global competitions held on Kaggle and working on your own projects.
4. Ethical hacking and cybersecurity
The Global Risks Report by the World Economic Forum lists cyber threats as one of the most significant risks faced by businesses worldwide. As we become increasingly dependent on the internet and connected technologies, this risk is likely to loom large across the board.
With this vulnerability, a new wave of awareness about cybersecurity measures has touched the industry. There is also greater recognition of the ethical hacking profession. It involves penetrating a company's internet security systems to identify weaknesses and protect them against potential attacks. The Bureau of Labor Statistics estimates the cybersecurity sector to grow 28 percent by 2026.
If you want to pursue a career in this area, having a background in computer science helps. You can then take up certification courses to become a Certified Security Analyst, Certified Ethical Hacker, Certified Forensic Investigator, and so on.
5. Aerospace
To explain in simple terms, Aerospace involves building aircraft, satellites, missiles, rockets, etc. It encompasses the following two overlapping branches:
Aeronautics: Concerned with the development of aircraft and airplanes
Astronautics: Focuses on vehicles that fly outside the Earth's atmosphere, such as spacecraft, satellites, etc.
Since this field includes designing, manufacturing, and operating aerospace vehicles, a specialized engineering degree is mandatory for professional pursuit. In India, leading organizations like Hindustan Aeronautics Ltd. (HAL), Indian Space Research Organization (ISRO), Defense Research and Development Organization (DRDO) hire aerospace engineers for a variety of positions.
6. Biomedical Engineering
Bioengineering, as a discipline of study, applies the principles of biology, physical sciences, engineering, and mathematics to solve various problems of healthcare, medicine, and related fields. It creates tangible and economically viable products, such as artificial organs, prosthetics, medical imaging like ultrasound, MRI and CAT scans, engineered microorganisms, and biomaterials. Fitness and activity tracking devices (for example, Fitbit) and other wearable technologies also come under the scope of bioengineering.
As for the required course of study, you would need to opt for a PCMB subject combination at the 10+2 level. Subsequently, you can go for B.Tech and M.Tech in biomedical engineering.
7. Sports Medicine
This is another medical career that is gaining prominence in the modern world. Sports Medicine and Physiotherapy aim to prevent, manage, and rehabilitate physical injuries of athletes and sportspersons. The typical course of action to enter this profession would be to earn an MBBS degree, followed by an MD in sports medicine. Sport medicine professionals can also work with other teenagers and adults who are engaged in regular exercise or strenuous physical activity.
You can also look at other career tracks like sports nutrition, sports psychology, physical therapy, and athletic training. MSc. or MA degrees with specializations in sports medicine, sports psychology, physical education can help you get into these areas.
Learn about: Career in Data Science: Different Job Roles, Salary, Skills
8. Blockchain Technology
Ever since Satoshi Nakamoto introduced the world to Bitcoin in 2009, blockchain technology has gone to garner much more attention in the fintech world. It is touted as the backbone of cryptocurrencies and has diverse applications in gaming as well.
Blockchain can prove to be a viable tool for the economic sector as it allows secure transfers without third-party interference. Moreover, this revolutionary technology can successfully tackle the beast of data breaches, be it monetary transfers, contracts, real estate, or encrypted communications.
Several courses are available in the Indian market to groom tomorrow's blockchain developers and managers. Here are some of the top options among students:
9. Food and Agricultural Science
Agriculture accounts for 18% of the total GDP and dominates a considerable portion of the internal and external trade in India. Contrary to popular belief, the advancements in this sector are not limited to plowing and farming.
There exist a wide range of opportunities for anyone who wants to build a career in food and agriculture science. The research and technological innovations extend to improving crop yields, crop protection, quality retention of the produce, soil improvement, and irrigation techniques.
With a B.Sc. degree in agriculture science, you can gain the requisite knowledge and skills to conduct research, field surveys, manage work in agricultural fields and different areas of farming. You may even take up agri-preneurship as a career. Alternatively, you can consider undergraduate degrees in horticulture, agronomy, and other subfields like food technology, soil and water engineering, diary management, pisciculture, etc. Various academic institutes offer B.Tech. and M.Tech. specializations in agriculture engineering.
10. Environmental Science and Sustainability
In the last few years, global warming and climate change have become the buzzwords that dominate news headlines word over. The concern for environmental sustainability is legitimately rising in the face of depleting natural resources, rising sea levels, and alarming rates of air and water pollution. And as the consciousness around these issues expands, so does the scope of green careers.
More urgently than ever before, we need professionally trained individuals who can prevent and mitigate environmental threats and disasters. Therefore, many Indian universities have also introduced specialized courses at diploma, graduate, and postgraduate levels to cater to the surging demand.
Some examples include Bachelor of Environment Management, B.Tech. in Environmental Engineering, and Master's education in Sustainability Management. Such programs equip students to conduct quantitative and analytical studies, devise appropriate strategies, and suggest integrated approaches to tackle impending environmental crises. As a professional, you can go on into careers like consulting, research, or serve in multidisciplinary roles in national advisory bodies and international NGOs.
11. Trends in Science Employment
If you closely monitor the emerging trends in the S&T world, you will find that the need for trained professionals is rising across the globe. Therefore, the demand for STEM (Science Technology Engineering Mathematics) degrees has also intensified. Education in this field offers multiple benefits, including:
Encouraging creativity

Nurturing ingenuity

Focusing on knowledge application

Teaching critical thinking and problem-solving skills

Fostering tech use and adaptation

Training is associated with higher earnings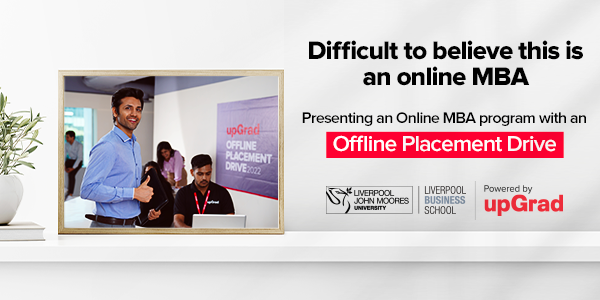 Moreover, STEM occupations span technical and functional roles across various industrial sectors, from computing and engineering to management and research. Data from Indeed.com indicates that tech-related job postings have seen a consistent uptick over the years, rising 44 percent between 2016 and 2019. Increasing investments in higher studies and worker/manager training match this growing interest in job markets.
Also Read: Career Options for Commerce Students
Wrapping up
With this, we have covered some exciting career paths for science graduates to explore. We also discussed some new and expected developments in modern workplaces and familiarized you with the specific requirements. You can now stay up to date amid the fast-paced technological changes, and use all these details about the different career options after science to make an informed decision!