Candidates who prefer to pursue their career in finance can either opt for a Master's of Business Administration (MBA) with finance specialization or else an educational degree as a Chartered Financial Analyst (CFA). It is quite challenging to choose an academic degree from a career perspective, as it can't be modified later.
This necessitates making an informed choice by making a comparative analysis of both options. Let us know more about them in this article to help the decision-making process easier for you.
Similarities Between MBA and CFA
Here are some common points between these two educational degrees:
Both need to be studied with serious dedication.
After successfully completing the courses, you become eligible for various positions, right from acting as a financial advisor to the management of corporate investment portfolios.
Difference Between MBA vs CFA
You should know your long term as well as short term requirement related to education as well as a career to be able to identify the differences between the two courses. Some of the factors of this are as follows: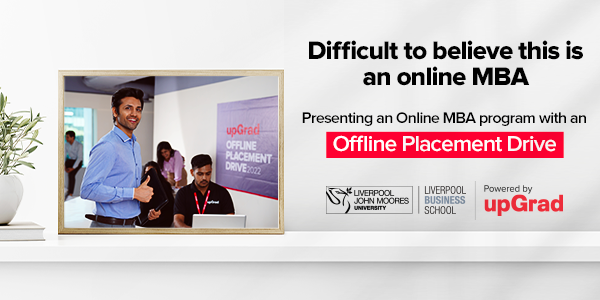 1. Scope
Strong and narrow expertise is developed in the case of CFA course, but in the case of MBA, broad training is provided to the candidate with scope for specializing in finance.
2. About the Courses
MBA- It is an expansive degree with a comprehensive nature where students learn about foundational disciplines in business. The primary topics include human resource, marketing, operations management, and strategic planning. But there would be subjects related to finance for those intending to specialize in this field. In the program, students also get a chance to develop skills as a generalist too.
CFA– It is a graduate-level course focused on self-study for level 1, 2, and 3 exams, conducted by the CFA Institute, which is the regulatory body for professionals in investment management. All these 3 tiers of the exam need to be cleared for getting the CFA certification.
Candidates have expressed that these exams have a high difficulty level, making them difficult to crack in the first attempt. After the completion of the course, candidates need to take up additional certifications too for working in the finance industry.
Get online MBA Courses from the World's top Universities. Earn Masters, Executive PGP, or Advanced Certificate Programs to fast-track your career.
4. Duration and Experience
MBA- Full-time MBA programs are usually for 2 years though it may be just for 18 months in certain institutions. There are online study options such as the 2-year MBA program by upGrad, an advanced-level course, where students are provided with various case studies to achieve perfection. Students can learn from the comfort of their homes, especially during the pandemic, when safety is a serious concern.
The course helps the students build their social and professional network through their classroom learning and practical industrial learning outside the classrooms. It inculcates leadership skills in them that help them thrive in the competitive industry in the long run.
CFA- The student-life experience in this program is quite different from that in the MBA, which has more of a relationship forming component. The foundational learning offered in this course is less, but the financial training provided by it is more specific and thorough.
5. Type of Job
MBA- They have more flexible career options open, along with all the positions that a CFA certified individual could reach. Those who have opted for the in-person course will be better positioned as they will get exposure to the alumni network besides getting chances for advancement in professional life. Such candidates find it easier to switch from one industry to another and work in diverse roles throughout their careers. Numerous organizations prefer MBA degrees for different roles. Read about career options after MBA.
CFA- A candidate with CFA certification has expertise in investment analysis, allocation of assets, corporate finance, and portfolio strategy. They often work as top executives in the financial sector such as Risk Manager, Portfolio Manager, a Chief executive, Financial Advisor, Financial analyst, Consultant, and Research analyst. But the career flexibility of CFA certified individuals is limited. In other words, for candidates aspiring to get a job in fields other than Equity research, Investment Management, Investment Banking, or Hedge fund, CFA is not a recommended course.
6. Expenses and Earning Potential
MBA- The course fee for online courses usually range between Rs. 1,00,000 – 3,00,000. So, if you have financial restraints, online courses are a good option. Jobs of MBA candidates range from INR 3 lakhs to 28 lakhs per annum. Read more on MBA salary in India.
CFA- This course fee of just around 2 lakhs is a much cheaper option than the MBA. Candidates can pursue CFA through CFA Institute US or ICFAI University. The average pay of candidates having a CFA certification is INR 4.5Lakhs per annum to INR 38 lakhs per annum based on their experience in the industry.
Conclusion
Every degree comes with its career options. So, it is essential to assess the right one based on the goals, interests, and experience you would like to have. Some may strongly support the MBA to be the perfect degree for those who want a career in the finance sector, but some others would still favor CFA even though it is challenging to complete easily.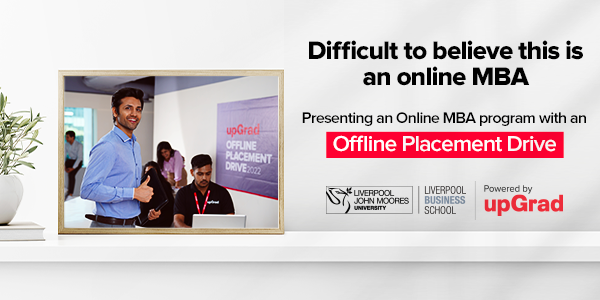 Still, if someone is strongly motivated to pursue it, they can succeed. No matter which path you choose, it is always recommended to check how far will this be valued by your current or future employer besides helping you advance in your career.
If you are keen on upgrading your career with an Executive MBA course, upGrad is offering the MBA from Liverpool Business School. The program has been designed to stand at par with the best on-campus Executive MBA programs across the globe.
And the cherry on top – upGrad's excellent flexible and interactive learning and evaluation systems allows you to balance your personal and professional life in a hassle-free manner. Check out for more information & let our student counselor help you with your questions.