Over the last couple of years, the importance of a good MBA degree has been on the rise. Those are opening newer opportunities for themselves while ensuring they can access some of the highest paying jobs in the market. But many get confused with MBA vs PGDM debate. When it comes to Indian Institutes and the way they execute MBA programs, MBA vs PGDM becomes an important consideration. MBA vs PGDM debate can be looked at in two major ways.
The modalities of the MBA program depend largely on whether they offer MBA degrees or PGDM. Both Post Graduate Diploma in Management (PGDM) and Masters in Business Administration (MBA) has a similar end, but the way colleges implement it is often different.
Checkout: Best Online MBA Courses in India
Difference between MBA and PGDM
1.

Nature of Course
The most notable difference between MBA and PGDM lies in their nature. MBA degrees are offered directly by colleges and universities (both Government and Private) that are recognized by the UGC and have a proper Master's program. At the end of the course, the universities offer their students a recognized degree after their course.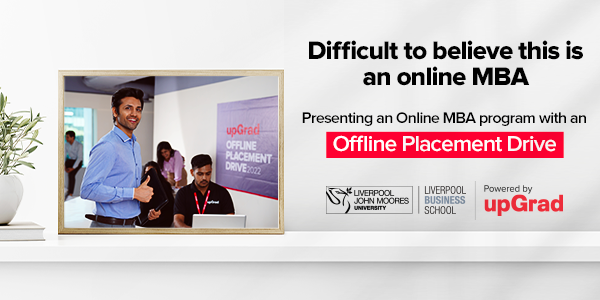 In PGDM, it remains a diploma program that is offered mostly by B-schools or independent and autonomous colleges. At times these colleges might also have affiliations to certain Universities. These are courses that offer a diploma degree at the end of their completion. These institutes and B schools offer professional degrees, and as a result, they are recognized by India's nodal body for technical education – All India Council for Technical Education (AICTE).
2.

Course Content
Another difference between MBA and PGDM arises in the course content aspect of the two. While obtaining an MBA degree is only possible through colleges affiliated to Universities, their course structure is often mandated by such Universities. Although a helpful task in the case of other courses, it often becomes problematic when it comes to an MBA course as external business changes like technology and management methodologies should reflect in the structure of the course.
When it comes to PGDM, the fact that it's mostly autonomous colleges giving out the diplomas, it offers the institutes more flexibility to create the course structure as per the latest market trends.
Get online MBA courses from the World's top Universities. Earn Masters, Executive PGP, or Advanced Certificate Programs to fast-track your career.
3. Importance of the College
MBA vs PGDM also differs in the importance given to specific colleges. While an MBA degree is usually given out by specific universities recognized under the UGC, PGDM remains a professional diploma course offered by colleges accredited to AICTE. Factors such as the rank of college, placement records, faculty become more important in the case of PGDM. MBA vs PGDM debate requires students to pay close attention to the track record of colleges claiming to offer a PGDM for its authenticity.
Read: MBA Developer Salary in India
Why is an MBA Preferred over PGDM?
An MBA remains a master's degree ratified by the UGC and follows its guidelines. With PGDM, students run into the possibility of doing the course from a low ranked college with a bad course structure that avails them no benefit. Not being closely regulated can be detrimental for students that do not complete their PGDM from top B schools. Thus, candidates are suggested to go through the colleges' ranking and track record rather than choose a college based on an MBS vs PGDM debate.
An MBA degree also proves beneficial over a PGDM in cases of higher studies like going for a Ph.D. or double MBA. In such cases, preference is always given to a candidate with an MBA degree. This is mostly because one is a degree course while the other a diploma.
MBA vs. PGDM: Comparison Table
Here is a comparison table demonstrating the difference between PGDM and MBA in an in-depth manner.
| | | |
| --- | --- | --- |
| Aspects | MBA | PGDM |
| Approval | Approval is needed from UGC, Govt. of India, the Ministry of HRD, and AICTE | Approval is needed from Govt. of India, AICTE, Ministry of HRD |
| Ph.D. Eligibility | MBA graduates from Indian universities who have at least a 55% overall average may register for a Ph.D. programme. MBAs can also instruct graduate students. | In Indian Universities, PGDMs with a minimum cumulative GPA of 55% are eligible to join Ph.D. programmes. PGDMs are also qualified to instruct PG students. |
| Course Syllabus | Universities are responsible for creating and updating the syllabus. | Dynamic, according to the demands of the sector, updates. The AICTE has approved the curriculum. |
| General Ranking | About 10 of the top 100 schools offer MBA programmes, including FMS, NMIMS, KJSIMS, SCMHRD, and others. | Due to greater instruction, training, exposure, and job placements, 90 percent of the top 100 institutions are PGDM institutions. A few examples include IIMs, XLRI, MDI, IMT, and GIM. |
| Placements | Depending on the MBA institution. Some MBA institutions, such as FMS and JBIMS, have greater placement rates in comparison. | The institution determines. Compared to MBA universities, the majority of PGDM institutions have greater placement rates. |
| Innovative Practices | Limited room for inventiveness because practices are set down in the university's centrally prepared syllabus. | Training and teaching have many different facets. Pedagogy includes cases, simulations, presentations, and short-term training. |
| Examinations | The university conducts the examinations | The approving authority, AICTE, has granted PGDM institutions permission to hold the Examinations. |
| Entrance Procedure | Comprehensive entrance tests at the federal, state, and local levels, including the CAT, MAT, CMAT, TSICET, MAH-CET, etc. | Comprehensive CAT/MAT/XAT/ATMA as well as several state-level tests such as TSICET, MAH-CET, etc. |
| Equivalence | MBA, a post-graduation degree | exactly the same as an MBA from any Indian university. For teaching (UGC NET), for a Ph.D., and all other purposes. |
MBA vs. PGDM: Determine Your Goals & Make a Decision!
Your life's final objective is what counts the most when considering "PGDM or MBA: which is better?". What do you hope to accomplish with your management degree? Do you envision yourself pursuing a certain type of employment in the future?
This must be the main determining element in your programme choice. You should also question yourself about what type of programme (on-campus or not), setting and immediate employment goals are most important to you. You may wish to think about your budget while purchasing it.
Any top school's PGDM programme will undoubtedly lead to a career that pays really well. Given of the program's curriculum and close industry connection, PGDM graduates may have an advantage that helps them stay more applicable and practical in their field for longer.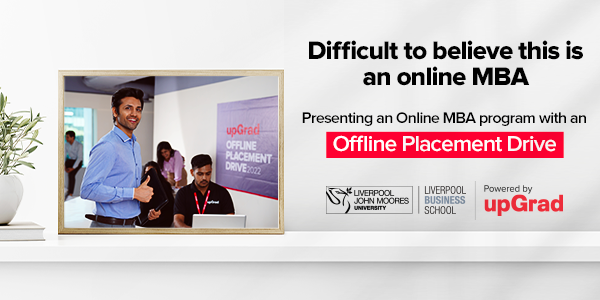 However, when comparing MBA vs. PGDM, an MBA from a reputable institution with a long history in the field can also assist you in achieving some short-term professional objectives at a far lower price
Conclusion
While the difference between MBA and PGDM remains minute, it is essential to complete an MBA course from a recognised university. At upGrad , you can choose from the best of Indian & foreign colleges to obtain your MBA degree and achieve your goals. upGrad provides industry-relevant programs designed and delivered in collaboration with world-class faculty and industry.
If you are keen on upgrading your career with an Executive MBA course, upGrad is offering MBA from Liverpool Business School. The program has been designed to stand at par with the best on-campus Executive MBA programs across the globe.