Amish Tripathy, the noted Indian author and an alumnus of IIM Calcutta once joked, " I loved history in my school days and have always been a voracious reader. But in India, you end up doing MBA, engineering or medicine." Ironical as this statement may be, it rings true for so many households in India.
Expectations of a successful career, in most cases, are mapped around a degree in engineering, supplemented with an MBA degree, irrespective of the aptitude or preference of the students themselves. In a country where quality education is restricted to just the premier institutions, not everyone gets to have their MBA dream fulfilled. If you are looking for MBA eligibility criteria, you have come to the right place.
Unlike the eligibility of a global MBA, the pathway to a reputed Indian B-school is a rather arduous one. Qualification for MBA changes from universities and even colleges. In fact the cut-throat competition of B-school entrance exams have been known to cause significant stress to the prospective students and in the unfortunate situation of a failure, the avalanche of depression that follows has proven to be fatal on several occasions as well.
And yet, many graduate the ton rung B-schools and get into the much-coveted corporate jobs and yet feel a sense of unfulfillment. The lesser number of seats in recognized colleges make the qualification for MBA more difficult.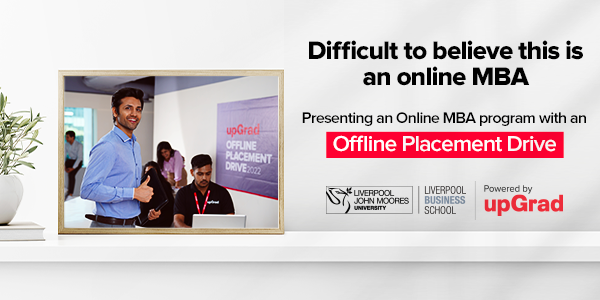 A popular stand up comic, while recalling his life in an Indian B school, once said, " Every Indian takes the entrance test hearing the all suffering sermon, "MBA will change your life and yet it boils down to that one fateful day when you pour in all your efforts and knowledge gathered in the course of the degree into convincing the recruiters that you were born to sell their tiles to potential customers."
This may seem highly reductive but sadly, this is the truth of the B-school curriculum in India. This does not imply that the quality of education is inferior nor does it comment on either the capabilities of either the professors or the students.
What is perhaps to be blamed is the whirlpool of competition and the conundrum of too many talented people and too less seats. So in a bid to vye for the best of the best, the entire attention is focused on surpassing the other. Paradoxically, a discipline which is supposed to train one in application and analytics end up becoming rote learning which culminates into a job interview.
But, a degree in business management need not be this lacklustre or mind numbing. In fact, if we go beyond the prism of the handful of Indian B-schools and actually explore the options in and around the world, we'll come to realise that MBA is actually a degree which facilitates a holistic development and that too without making you lose your night's sleep.
Many are intimidated by the blurry prospects and scale of investments in a global MBA and thus siphon off their last morsel of energies into grabbing a seat in one or the other Indian B-schools. But, those who have been able to bust this myth and forayed into a global MBA school have vouched for the fact that this has been one of their best decisions.
Learn MBA Courses from the World's top Universities. Earn Masters, Executive PGP, or Advanced Certificate Programs to fast-track your career.
Why Global MBA?
If the strictures of the syllabus, rigour of the pedagogy and the soul sucking stress of deadlines and grades take away the joys of learning from you, then Indian B-schools are probably not the best idea for you. The whole crux of MBA as an academic discipline evolved from the idea that this hands on training will hone the decision making skills of the budding entrepreneurs who wouldn't shy away from innovating and bolstering the growth of the firm up by several notches.
If your enterprising spirits are crushed by stressful entrance exams, demanding deadlines and uninspiring job interviews, then the whole purpose of the degree gets defeated. Even after fulfilling MBA eligibility criteria, these MBA programmes will not fulfill your growth expectations. On the contrary, a global MBA degree allows you to internalise the core subjects at your own pace, engage with your mentors on a one to one basis, build your business acumen without having to worry about performance pressure and most importantly, widens your horizon beyond the Indian markets.
At the very outset, be it the qualification for MBA or the course structures, the industry experience or the motivated, stress-free learning environment, global MBA offers a fresh perspective to business studies which not only reaps benefit in terms of your returns on investments but also learnings that stays with you for life.
Learn more: How to do Global MBA in India?
upGrad Global MBA Programs
The flexibility of the qualification for MBA is incremented by the fact that many of the reputed B-schools abroad also facilitate a full-fledged program through online portals. This not only saves up a significant volume of money but also enables you to immerse yourself in the curriculum from the comforts of your home.
It is a win-win situation for the prospective students because in such an arrangement, the classroom comes to you. Several studies espouse the fact that online learning courses have contributed to easing up the learning process and yielded better results for most students.
upGrad carefully curates the global MBA courses and makes them available for one and all. Not only is the MBA eligibility criteria for the upGrad courses inclusive but also by partnering with only reputed institutions, upGrad eliminates the dilemma of which school to opt for and which to avoid.
upGrad's global MBA programs puts the students at an upper edge where they are not only able to dodge the stressful entrance exams but by simply fulfilling the required eligibility of global MBA, are able to embark on their B-school journey.
upGrad offers global MBA degrees from the famous Deakin Business School of Australia & Liverpool Business School. At upGrad students get to benefit from online classes as well as offline networking which help in an overall development of their business skills.
The opportunity to be mentored by the best minds in the field, hands-on training on projects and a sophisticated but stress-free curriculum are the salient features of each of these programs.
Eligibility of Global MBA: Qualification for MBA
Let's discuss MBA eligibility criteria in detail:
While upGrad is a platform that welcomes anyone and everyone, the quality of education is never compromised. Regarding the qualification for MBA, therefore there are a few initial screening requirements that must be fulfilled by prospective students before enrolling into the global MBA programs at upGrad.
Deakin Business School is ranked among the top tier B-schools worldwide. Graduates from Deakin Business School are known to perform strategic roles in reputed firms all across the world. At upGrad, the global MBA not only qualifies you for a degree from Deakin Business School but you get to earn a PGPM from IMT.
This wonderful opportunity of procuring a dual degree comes without any stringent eligibility of global MBA. The basic MBA eligibility criteria for this programme is a bachelor's degree in any discipline with an average of 50% and only three years of full time work experience.
It is an essential qualification for MBA in most of the leading institutes. This degree is ideal for mid level executives and entrepreneurs who wish to take their career to the next level without interrupting their current schedule. Learn more about Deakin Business School MBA Program.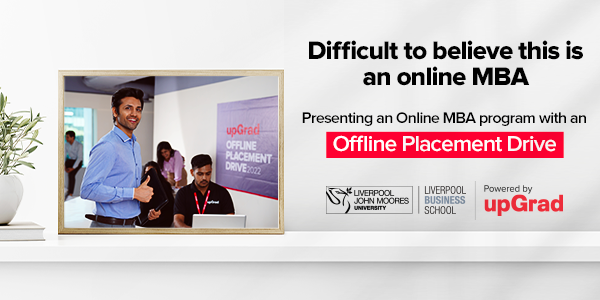 Similarly, Liverpool Business School is not only one of the most reputed institutions in the U.K. but is also ranked highly among all the global B schools. upGrad facilitates a 20 month long MBA degree from Liverpool Business School alongside a PGPM degree from IMT. The course includes an all-expenses paid trip to the university campus for an immersion program.
These lucrative opportunities come with bare minimum requirements for eligibility of global MBA. MBA eligibility criteria is the applicants need to simply have a bachelors' degree with 50% marks and only two years of work experience in order to qualify.
What Next?
Check out Liverpool Business School & upGrad' Global MBA program to know more about the MBA eligibility criteria. The program provides 1-on-1 mentorship from industry leaders, 1-week immersion program at University campus, dual credentials (MBA from LBS & PGPM from IMT), network with peers at offline basecamps and more.