Your resume can help you get a great job quickly. But it can also do the opposite and prevent you from snatching a great opportunity.
If you're a blockchain developer and you don't know how to write a resume for this role, then don't worry. In this article, you'll find out how to write an excellent blockchain developer resume. You will be able to avoid the mistakes others make and ensure that your resume stands out among the crowd. 
Get Online Software Certifications from the World's top Universities. Earn Executive PG Programs, Advanced Certificate Programs or Masters Programs to fast-track your career.
Check out our free courses to get an edge over the competition.
How to Write a Blockchain Developer Resume?
Blockchain developer is a relatively new job. This field has risen in demand only in the past few years. And because of the novelty in this field, it is a little confusing to write a resume for it. Still, if your resume's quality is below par, you might struggle considerably in getting a job. Your resume should convey your expertise, experience, and value.
It should help the recruiter see how you can add value to their company. Writing a good blockchain developer profile is easy if you know the basics. Let's start with them: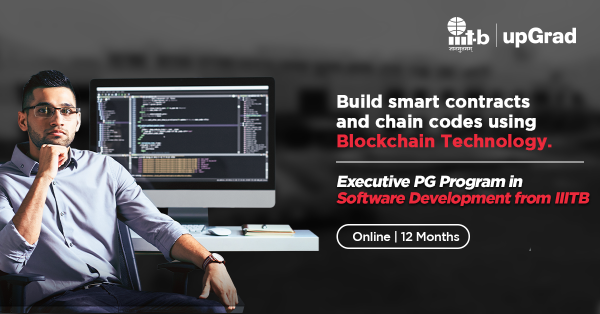 Check out upGrad's Advanced Certification in Blockchain
Explore our Popular Software Engineering Courses
Here are some basics to keep in mind:
Resume Length
Your resume should be around 1-2 pages long. Try to keep it concise and direct. For a blockchain developer resume, it might seem like too little, but if your resume is any longer than that, it can quickly get confusing. 
 And we both know what happens to resumes who fail to communicate properly. So, try to keep the resume concise and straightforward. Make sure that the information you add is relevant to the job.
Check out upGrad's Full Stack Development Bootcamp (JS/MERN)
Style
 Your resume shouldn't be too fancy. Some people make the resumes too elegant, hoping that it will help the resume stand out. But that only works for graphic design jobs. 
For a technical role like blockchain developer, recruiters look for qualified and talented candidates. So, your resume should be focused on keeping things simple and straight forward. A simplistic design will help you a lot in this regard.
Explore Our Software Development Free Courses
Proofreading
 You should proofread your resume every time. It's important because an error in such a vital document shows carelessness and unprofessional behavior. Recruiters won't take your resume seriously if it has grammatical errors. 
 So just read the resume a few times before submitting it. It can help you a lot in keeping your CV crystal clear.
In-Demand Software Development Skills
Uniqueness
 Some people make the mistake of submitting the same resume everywhere. Don't make that mistake. You should modify your resume according to the requirements of the organization and role. 
 If you send out generic resumes, they won't stand out, and your time will get wasted. Instead, read the job description properly and see what the employer wants. Then, write your resume accordingly. The chances of them selecting your resume will rise a hundredfold.
upGrad's Exclusive Software Development Webinar for you –
SAAS Business – What is So Different?
Different Sections of Blockchain Developer Resume
Now that we have covered the basics, let's discuss each critical part of a blockchain developer resume. Like we discussed before, these resumes are different from others because of the unique nature of the job.
That's why you'll need to do some things differently while writing a resume for this role.
Objective or Summary
Your career objective is the most significant part of your CV after the header. That's because it comes right after the header, and the reader will read it then as well.
A professional summary is similar with a slight difference. Freshers enter a career objective while experienced professionals enter summaries. In both cases, make sure that you keep it relevant and short. It shouldn't be longer than 2-3 sentences or 100 words.
Experience
The experience section is where you list out what you've done in the past and who you've worked with. Use this section to tell the readers about how you've helped your past employers in solving their problems. Along with experience, you can make a section to talk about the blockchain courses you did.
State the duties you performed and the challenges you faced. Your experience section should be convincing.
Skills
The skills section is probably the second-most important part of your CV after the summary. It's a highly technical field, so the employer would want you to be familiar with programming languages, blockchain tools, and applications.
Mention the technical skills you have, the programming languages you know, the tools you use, and the blockchain applications you're familiar with. Keep the skills relevant and add as many as possible.
You can also use this field to share your soft skills. Employers are always looking for candidates who have soft skills. Skills directly affect your salary so it's important to make sure you present it properly.
Achievements
You can be a little playful with this section of your resume. If you've received any recognition or award in the past, this is the section for it.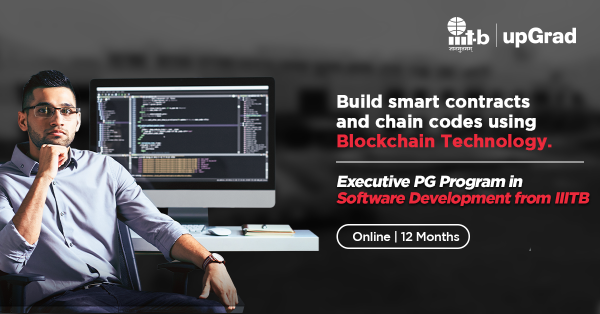 If you've completed any challenging tasks, you can add them here as well. Just make sure that it's an essential piece of information.
Read our Popular Articles related to Software Development
Also read: Blockchain Interview Questions
Blockchain Developer Resume Sample
Conclusion
Writing a great resume takes skill. You should be familiar with your strengths, weaknesses, goals, and ambitions before you write your resume.  
We hope you'll be able to write an excellent resume for such a role after going through this guide. Below is a sample resume for blockchain developers, which you can take inspiration from.
There is a rise in careers in blockchain technology and blockchain has tremendously changed the very face of the technology industry forever. If you're interested to become a blockchain developer and build smart contracts and chain codes, checkout IIIT-B & upGrad's Advanced  Certificate in Blockchain Technology.
Is it better to work as an employee or freelance when you are a blockchain developer?
It depends on various factors, such as the individual's skill set, experience, and preferences. Working as an employee for a company specializing in blockchain technology may give the developer access to more resources and a more extensive network. It will provide you with exposure to the latest projects. If you work as a freelancer, you will have the flexibility and financial independence, and based on your contacts and specialization, you may earn more. So if you prioritize resources, work with a company, and if you prioritize freedom, go with freelancing.
Which country has the most scope for a career in blockchain?
Countries like the United States of America, Canada, and Germany have the highest scope for blockchain careers. These countries have a stable GDP and are financially stable. The companies in these countries have the ability to invest a lot of money in new and developing fields. They also have a habit of trying to get any technological advantage over other countries, which makes them more likely to hire blockchain developers. So if you are pursuing a career in blockchain and want to work outside India, any of these countries will enable you to have a successful career.
If blockchain is relatively new, isn't it better to enter other fields?
There are many successful software-related fields, where others are already earning a lot. If you don't believe in future technologies or want to play it safe, you could go into these fields. But blockchain is relatively new and yet is growing at a tremendous rate. It will grow to a point where it is an essential part of the industry in a few years. Blockchain development is the way to go if you believe in a decentralized future.
Prepare for a Career of the Future