You will find a lot of books and online article through which you can learn the process of creating video game design. However, to develop a good video game design, you not only need to have technical knowledge, but you must also have a good level of creative and communication skills. From college course and books, you may learn technical skills, but not the creativity and communication.
Before video game designs, it is quite important to know about video app development, as the app will be used for video game design. Like making film and videos, video game design consists of a lot of parts, for example, graphics, sound, characters, content, programming and more. With combining all the factors, you will get a fantastic product. To understand in a better way, you can learn the six major components or factors which help in video game designs.
6 important components to designs a video game
1. Game world
It's the game world which enables the gamers to feel like they are in a living and breathing world while playing the game. A good and best video game design makes the gamers forget that they are just playing a game. So, it must be like one can play the game how they choose, and this makes their character feel like they are the real part of the game. People who are responsible for designing the game world and video app development called online game designers, environment designers, creative directors, concept artists, etc.
What I Learnt about Building Products by Watching Shark Tank
Check out our management programs to upskill yourself.
2. Game storyline
Generally level designers or the mission designers develop a great storyline for the dame. These people are involved in creating the narrative, developing characters, and making choices about the events. The level designers are creative people and can construct great storylines which will engage the gamers and keep them interested.
3. Characters for video game
The character artists, animator, motion artists are the people who develop a character for the video games. Character designer coverts a concept to a developed character. They give a concrete form and personality to the ideas presented by video game developers. This is one of the major parts of video app development.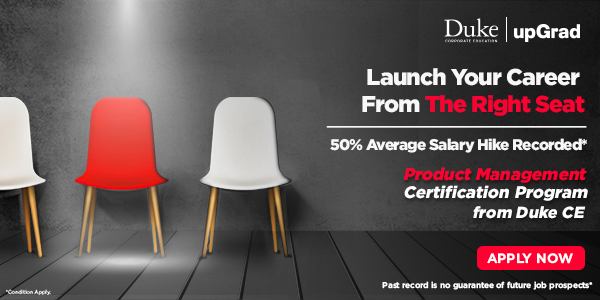 Top Management Skills to Learn
upGrad's Exclusive Product Management Webinar for you –
How to craft GTM Strategy for a Product?
4. Music
One of the most important components of a video game is the music. A good music or sound effect can change the feeling of a video game and influence the mood of gamers. The music of the video game puts the player in the right frame of mind to play the game. A boss battle can be made more special and interesting by integrating appropriate music. Music is like if you take it away from a game, it would feel naked.
5 Most Profitable Digital Products to Sell Online
5. Visuals

Visuals are an incredibly important part of game design. Without high-end visuals, no one will like to play the game. A game with sharp graphics will attract a lot of gamers to play the game. It enhances the gaming experience.
Explore our Popular Management Programs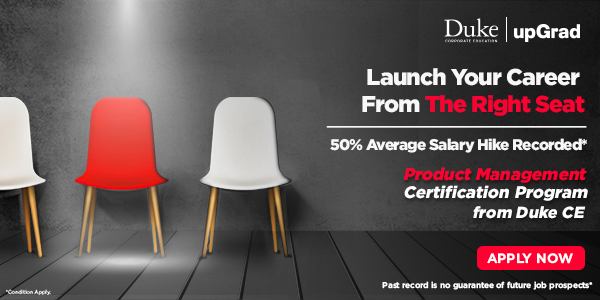 6. Quality assurance
Game testers are asked to discover the defects, bugs, or glitches with the video game. This is a critical part of the software testing and its quality control. A game tester must have high technical and critical evaluation skills.
Our Top Management Articles
These were the 6 important factors of video app development. When developing video game designs, it will be good to look at what others have done.
Study Product Management Courses online from the World's top Universities. Earn Masters, Executive PGP, or Advanced Certificate Programs to fast-track your career.
If you are highly intrigued by what you read, you can enroll in the Post Graduate Certificate in Product Management offered by upGrad. The certification program delivered by experts will help you kickstart your career to be a successful product manager.
Is it better to keep adding new features to your product?
Without understanding the characteristics of the product, answering this condition is challenging. If the product is a software application, adding additional features may improve the user experience, but it may also complicate and make the product more difficult to use. If the product is a physical object, adding new features may make it more complex and challenging to build or use. Keep in mind the amount of time and money it will take to add new features and how it could be better spent elsewhere. Similarly, consider how adding new features will affect the product's users: will the additional features be valuable, or will they merely be a distraction?
What should I do when customer support crashes?
If customer service goes down, you can take a few things to ensure that you get the aid you require. To begin, make sure that you save all of your work if you need to exit the software. To reduce the risks of the support program crashing again, you should try to close any other programs that you may have open. If you are still unable to obtain assistance, you may contact the company's customer care department by phone or email. You can also get a third-party support agency for help. Similarly, if your product is having technical difficulties, you should call the company's technical support department.
What is the difference in responsibilities of a project and product manager?
The project manager is responsible for ensuring that the project is completed on time, within budget, and to the customer's specifications. The product manager is responsible for ensuring that the product meets the customer's needs and developing a strategy for marketing and selling the product. Another difference is that the project manager is typically responsible for the project's day-to-day operations, while the product manager is responsible for long-term strategy. Similarly, the project manager ensures that the project team is effective and efficient. In contrast, the product manager is typically not responsible for the group's day-to-day operations.
Build Cutting-Edge Products