More than 34 per cent of the current websites on the internet are based on WordPress. It's no surprise, therefore, that there's a high demand for WordPress developers in today's workforce. WordPress developers are required in all industries, for all sized companies, to maintain and build WordPress websites in a scalable manner and make them useful for their customers, striving to improve the user experience continually.
As a result, WordPress developer salaries are among the higher paid salaries. 
If you're a fresher, looking to work as a WordPress developer, or a mid-level professional wanting to switch to WordPress development,  this article will help you understand the different salary structures offered to WordPress developers in India. 
Check out our free courses to get an edge over the competition.
But before that, let's talk briefly about what a WordPress developer is and the various roles and requirements they're required to fulfil while discussing the average and specific role-wise WordPress Developers salary in India. 
Explore our Popular Software Engineering Courses
Who is a WordPress Developer?
WordPress developers are specific types of web developers who specialize in WordPress development for creating and maintaining websites. Unlike traditional HTML-based websites that need to be done from scratch, WordPress development is mostly about getting the design and layout right and focusing on integrations and plugin additions for creating a holistic website experience.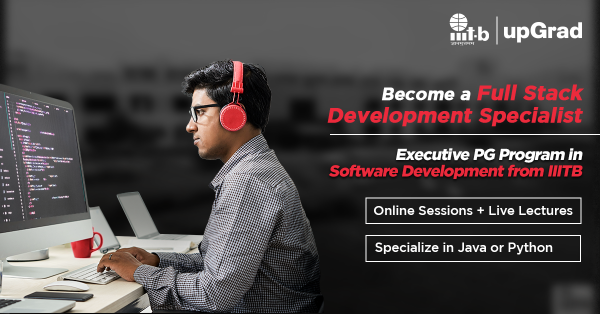 Therefore, WordPress developers are skilled in setting up a WordPress website from scratch and supporting it with relevant plugins and features. Advanced WordPress developers are also intermediate-to-expert in understanding and debugging PHP because PHP is what drives WordPress, and when bugs can't be fixed easily, the developer needs to dig into the raw PHP code and figure out the solution. 
Explore Our Software Development Free Courses
Check out upGrad's Java Bootcamp
Some WordPress developers may also work as theme developers to sell their themes to different online platforms. All in all, WordPress developers, at whatever stage in their careers, will be responsible for working on all the three aspects of a website – the frontend (how it looks), the backend (how data is stored), and the user interactivity.
They are also responsible for keeping track of relevant plugin updates or in case of a WordPress update. Sometimes, one plugin update might crash with and hinder another plugin's working, so it's up to the WordPress developer to figure out the problem and find a way of solving it. 
Check out upGrad's Advanced Certification in Cyber Security
Here's how a typical workflow of a WordPress developer looks like: 
Spending time with clients or stakeholders to discuss website requirements and project specifications. 

Working from scratch or finding a relevant WordPress theme based on the project requirements. 

Designing the structure of the website in both the frontend and backend. 

Developing and configuring different WordPress plugins. 

Conducting A/B tests to find out the best fit for the website. 

Monitor the website's performance, both in terms of responsiveness and load time, page size, and other metrics. 

Solving all the problems related to WordPress, both with the website and with the core WordPress codebase. 

Training clients and team members when needed. 
Also read: Java free online courses!
WordPress might be the best way to go for people interested in web development but deciding on which platform to begin with. Not only does it offer a simple enough, intuitive drag and drop builder, but it also allows you to make the website as powerful as you need, using different plugins. At this point, it's essential to address a question you might have in mind – what is the average WordPress Developer salary in India?
What is the Average WordPress Developer salary in India?
While salary is something that depends on many factors – experience included – the average WordPress developer salary is around ₹400,000 per year. This is the salary of a WordPress developer with 2-3 years of experience. For freshers looking for entry-level WordPress developer positions, the salary, to begin with, will be around ₹300,000 per year. For those with even more experience, those at the senior WordPress Developer position, the salary range is around ₹1,000,000 per year.
Different Job Prospects for WordPress Developers With Salaries
In this technological era, more or less all the companies, irrespective of their domain of operation, heavily rely on their development, especially website development teams. After all, it's the website development team that is responsible for maintaining the uptime of the official website, or the client's website, both of which are extremely important. Further, compared to other website development tools, WordPress is searched for 2,740,000 times every month.
This shows the importance of WordPress in today's corporate world – how both developers and organizations realize the importance of WordPress as a holistic website development tool and either migrating old websites to WordPress or creating new WordPress websites. Because of this, the types of roles available for a WordPress developer are also varied in nature, depending on your years of experience as a WordPress developer. However, jobs like freelance developer or theme developer depend entirely on your skills and connection. We'll get to them in a bit. Keep reading to find out about different job prospects for WordPress developers with relevant salaries! 
In-Demand Software Development Skills
1. WordPress Developer Intern
This job profile is suited for freshers, web development enthusiasts straight out of college looking for some hands-on exposure. A WordPress Developer Intern's responsibilities will not be very extensive, and they'll mostly revolve around setting up website layouts on WordPress, exploring and finding relevant themes, and similar tasks. As a result, if you're not familiar with WordPress, but are interested in web development, a WordPress Developer Intern role might be good for you – as you'll get to learn most of the intricacies of working with WordPress, which will set up your base for the future. 
At this stage, your focus should not entirely be on the salary you make but more on what you get to learn out of your experience. That being said, at a WordPress Developer Intern position, the expected salary can be around ₹15,000 – 20,000 per month, depending precisely on your tasks as the developer. It could also be <₹15,000 if your tasks involve just working on the website layout. But don't worry about it – this is just the first step of the ladder!
2. Junior WordPress Developer
As a junior WordPress developer, you will have increased responsibilities towards maintaining the website and not just working on the layouts. Depending on the organization you're working for, you'll be responsible for working on both the front and backend of the website and keeping it up and running.
To get work as a Junior WordPress developer, you need to have some proven experience working with WordPress websites. This can either be the work you did during your internship, some side project you worked on, or anything else you want to showcase. 
Generally, Junior WordPress developers either work with development agencies or as in-house developers for some companies. In the first case, you'll be working on different WordPress projects, and in the second case, you'll be primarily working dedicatedly on the company's WordPress website. The salary, for a Junior WordPress developer, in both cases, is average around ₹308,757 per year. However, this is not a fixed figure and varies depending on the strength of the organization you're working for and the capacity in which they require your work. Speaking in broad terms, as a Junior WordPress developer, your salary will lie around ₹25,000 – 35,000 per month.
3. Senior WordPress Developer
Senior WordPress developers are responsible for more things than just working on layouts, website plugins, or data storage. As a Senior WordPress developer, you'll be expected to know the ins and outs of WordPress codebase – so a little knowledge of PHP will help you a lot in this job role. Senior WordPress developers generally manage a team of junior developers and are therefore responsible for training them, too. 
As a Senior WordPress developer, your salary will be above ₹500,000 per year. There's really no upper limit to this figure, and it can keep varying as you change the underlying variables – experience, your organization, your tasks and responsibilities, and more. Broadly speaking, as a Senior WordPress developer, your salary will be in the range of ₹35,000 – 55,000 per month. This is generally with an experience of around 4-6 years. As you grow and gain more experience, the figure changes drastically at over 8-10 years, and you'll be easily making more than ₹70,000-80,000 per month. 
Get Software Engineering degrees online from the World's top Universities. Earn Executive PG Programs, Advanced Certificate Programs, or Masters Programs to fast-track your career.
upGrad's Exclusive Software Development Webinar for you –
SAAS Business – What is So Different?
4. WordPress Development Lead
WordPress Development Lead is a niche job, and generally, companies just have a Senior WordPress Developer that takes care of all the team lead tasks. However, many agencies and large organizations that work with many people often require a WordPress Development Lead. As a WordPress Development Lead, you're responsible for ensuring end-to-end smoothness in all the WordPress-related projects and tasks of the organization.
You'll be working closely with designers, WordPress developers (both junior and senior), and database developers too. As a WordPress Development team lead, your role will be less about creating websites or working on databases and more about communicating with stakeholders and clients, passing on the information to your teammates, and getting the work done most efficiently. 
At this stage, you'll be expected to be fluent with PHP and maintain the WordPress core codebase. While this job is not very common, it pays well. The salary of a WordPress Development Lead is ₹1,000,000 per year, which keeps increasing with experience. 
5. Web Development Team Lead
Web Development Team Lead is a broader job role, and it covers the WordPress Development Team Lead job role. Since WordPress development is a part of web development, some organizations (that work extensively on web-based products or websites) generally have a Web Development Team Lead who works closely with all the web developers – WordPress, HTML, Python, PHP, Ruby, and more. A Web Development Team Lead is generally someone with 15+ years of experience, and they have a working knowledge of all the different web development technologies and are capable of managing different issues. 
Web Development Team Lead salary is towards the higher of ₹1,200,000 per year, but the job role requires expertise and experience. 
6. Freelance WordPress Developer
Freelance WordPress Developers aren't associated with any organization or agency. They work independently with different clients on a per-project or per-hour basis. This is a slightly tricky job track for someone looking for stability. However, if you trust your skills and have enough contacts to get your start as a freelance WordPress developer, there should be nothing that should hold you back. 
Freelance WordPress developer salaries are not set in stone and depend extensively on your experience and the client's budget. They also depend on the number of pages the WordPress website has and other factors. If you're looking to go ahead with becoming a Freelance WordPress developer, it'd be good for you to talk to currently active Freelance WordPress developers and get an idea of the prices and other things. They might even help you get a referral!
7. WordPress Theme Developer
WordPress Theme Developers can either be independent contributors or full-time employees of companies like Themeforest, allowing users to buy and sell themes. Again, the salary here is not fixed and can't be bracketed even. It will depend entirely on the number of downloads or purchases your theme can get. If you're looking into the WordPress Theme Development career option, you must check out different websites that offer WordPress Themes to get an idea of theme prices to help you begin with it!
What is the Future of WordPress Developers in India?
WordPress developers are web development experts, and hence, they'll remain relevant for a long time to come. Since more and more organizations are moving online and are either revamping their old website or creating new ones, the requirement for web developers, and especially WordPress developers, is not going to slow down any time soon. 
Further, in today's hyper-connected world, WordPress offers developers the benefit of working in more than 62 languages, thereby ensuring that no longer the company's demographic, they find the language of their choice for their website. Further, the number and variety of plugins that come with WordPress are endless, and they are capable of solving most of the website-related challenges.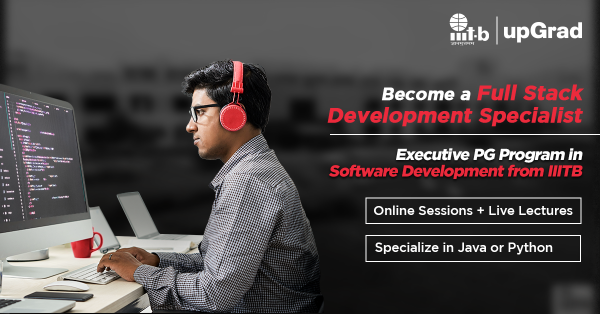 So whether you're a fresher interested in web development or someone with experience – learning WordPress might be a good next move in your career. There are numerous online courses and books available for you to get started with. Once you start, it'll keep getting progressively easier – it's all about beginning with it. 
The future of WordPress development looks very promising, and the demand for WordPress developers is projected to rise in the coming years. However, there's a skill-requirement gap that needs to be fulfilled. So, if you truly want to shine in the WordPress development world, now is the time to start practicing WordPress development. 
Read our Popular Articles related to Software Development
Start slow, but start already! 
Conclusion
WordPress is one of the most robust and prominent CMSes available today that has stood the test of time and evolved at each step. Learning WordPress is not too difficult, either. It's all about getting accustomed to the interface and knowing where's what. Once that is settled, you'll be on your way to experimenting and creating new layouts and features on WordPress!

We hope this article helped you understand the different WordPress Developer salary structures in India. If you have any suggestions regarding this, please leave us a comment below!
If You're interested to learn more about Software Development, check out Master of Science in Computer Science from LJMU which is designed for working professionals and Offers12+ Projects & Assignments, 1-ON-1 With Industry Mentors, 500+ Hours Of Learning.
How to become a WordPress developer?
The steps involved in becoming a WordPress developer are achievable. Once you plan to take your journey ahead as a WordPress developer, you should learn the fundamental skills. To know about HTML, CSS, MySQL, and PHP is the first step. Next, you should learn everything about WordPress. There are tons of courses available to guide you. Move further to magnify the development areas that you should focus on. Once you are sorted, gear up to head towards some challenges that will help you better understand WordPress's ins and outs. Then, you can create a plugin development environment. This will require immense practice from you. Finally, it would help if you connected yourself with a WordPress community where intellects can guide you about the platform.
What is WordPress?
If you plan to host your own website or a blog, WordPress is the first step at it. It is the most popular way to create your own website using the simplest tools. Over 43.3% of the websites on the Internet are hosted on WordPress. WordPress is an open-source technical content management system that is open to anyone. With the help of the content-management tool, managing various sections of a running website becomes a hassle-free process. Earlier, WordPress usage was restricted to creating blogs. Slowly, the code change brought a revolutionary shift in developing websites on the platform.
How is WordPress.org different from WordPress.com?
Wordpress.org, also referred to as self-hosted WordPress, is free-to-use and open-source. That means the platform is accessible to anyone. You can install the WordPress software on your web host to create your own website that is all yours. On the other hand, WordPress.com is a paid service driven to extract profit and is powered by WordPress.org. It is also very straightforward to use. However, you lose access and the flexibility of hosting your own website on WordPress. When you hear people saying WordPress, it is usually referred to WordPress.org, which is the best choice to be the administrator of your website.
Prepare for a Career of the Future