Summary:
In this article, you will learn 5 winning ways to answer the most asked question by the interviewer "Why Should You Be Hired".
Take a glimpse below.
Ever wondered why employers stress on internships?
The simple reason behind this is that internships are a mark of credibility and eligibility. They show that you were ready to get your feet wet and obtain hands-on industry experience – this is precisely what can distinguish you from other candidates applying for a job.
For potential employers, an internship is often a determining factor for recruitment. According to the 2018 Internship & Co-op Survey Report, while the offer rate for interns is 59%, their acceptance rate is 77.3%!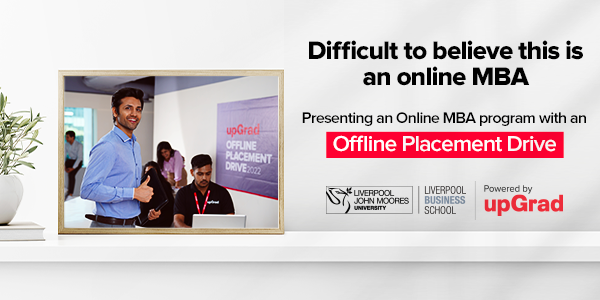 Learners receive an average Salary hike of 58% with the highest being up to 400%.
Now that you know that an internship can bring you a step closer to getting your dream job, there arises another vital question –
How does an internship help your career?
An internship is a small investment in building your future. Here's why:
It exposes you to real-world experience – Internships offer you a peek into the environment you wish to work in someday. As you intern for a company, you get hands-on experience of how things work in an office environment. Also, you get an idea of what job role you would like to choose when you join a full-time job.
It teaches you time-management – As an intern, you have to shuffle a host of tasks simultaneously in a fast-paced work environment. Since people will expect results from you, you have got to manage your time accordingly to fit in all the scheduled tasks. After a few initial pitfalls, you will eventually learn the art of time-management and prioritizing tasks.
It encourages networking – During the internship period, you attend meetings and company events. This will give you much more industry exposure. You will meet professionals from various fields and make new connections. Who knows, you might even meet your future employer in company events?
It helps build your Resume – While degrees and certifications look great on a resume, an internship looks even better. Today, everyone is educated with some degree or the other. In such a situation, an internship can set you apart from others. It shows your potential employer that you have some work experience, thereby increasing your chances of getting hired.
It acts as a career foundation – When you carefully choose an internship in the domain you wish to build your career in, it becomes a stepping stone for you. You get the chance to work with a company that can teach you the ropes of the trade. Often companies hire interns as a test for future employees, and if you pass their tests, you might even end up being a full-time employee for the same!
While internships are excellent, getting one is quite challenging, what with the cut-throat competition out there. If there's one question you know you will be asked in an interview for an internship, it is – Why should you be hired for this internship?
This is where it gets tricky. Although there are many, many ways to answer this question, you only get one chance to answer it. So, you must make sure you nail the answer in one go!
The first and foremost thing you have to remember while answering this question is that you do not want to blurt out a generic answer. You just cannot say, "I'm qualified, and I'm smart." This is pretty much what every other candidate will say.
Which of These Product Management Tools are You Already Using?
You should come up with something unique. To help you with that, we've compiled a list of the best possible answers to the question –
Why should I/we offer this internship to you?
Answer 1
"Thank you for asking this question! Well, I think I will be a great fit for the internship since I am a quick learner and highly passionate about pursuing a career in this industry. I have already started my groundwork – I have researched about your company, your visions, and goals, and I am sure I can deliver everything that you are looking for in a candidate."
Explanation: After thanking the interviewer for asking the question, you highlight 2 of your strong points (quick learner and driven by a passion for work). Then you further depict your inclination for the internship by stating that you are already eager on learning more about the company and what it stands for. This shows the recruiter that you are willing to shape yourself according to the company ethos and goals.
Answer 2
"I wish to pursue this internship to evaluate my inherent abilities and potential. Although I have accumulated a strong foundational knowledge in this domain, I think the best way to move forward would be to get practical working experience in an established platform, that is your company. I wish to learn, upskill, and acquire skills that can shape me as a valued professional in this field."
Explanation: With this answer, you put forth a clear reason before the employer – that you are willing to identify your key strengths and weaknesses while working with the company. You wish to acquire industry skills and grow as a professional, and you think this company is the best fit for your career goals. This is as straight as it can get.
Digital Marketing Free courses to Learn
Answer 3
"I think I am the best fit for this internship since I am an excellent multitasker. During my years in college/university, I'd not only spend my time in academics, but I also made it a point to learn things outside the stipulated syllabus, as you can see in my Resume. Since I had to fit so many things on my plate simultaneously to satiate my urge for learning, I have learned the art of time management. And I can say confidently, that no matter what task I'm handed, I'll always deliver in time without compromising on the quality of my work."
Explanation: Interns often have to handle numerous tasks simultaneously and meet strict deadlines. Thus, time management is a highly valued skill here. When you highlight this particular quality along with your constant urge to learn, you become a memorable candidate before the interviewer.
Answer 4
"The moment I saw the job description and responsibilities, I knew that I am perfectly cut out for this internship. I have all the skills and qualifications listed in the job description, and if you hire me, I promise to deliver quality work throughout the tenure of the internship. I possess excellent communication skills, I'm a team player, and most importantly, I'm a dedicated worker. All I want is a chance to prove it to you."
Explanation: Though the beginning of this answer may seem generic, the line oozes confidence and optimism – the qualities of a leader. Also, while promising to deliver quality work, you list your strongest points, which is great. Lastly, you subtly ask for a chance to prove all the qualities mentioned above. The key here is your confidence.
Answer 5
"I know that you are looking for deserving candidates for this internship, and I can say that I am one of them. After looking at my Resume and talking to me so far, I hope I could give you a fair idea about my expertise, my passion, and my interests. My career goals align perfectly with your company, and I'd like nothing more than a chance to be a part of it."
Explanation: Usually, interviewers ask this question after they've had some idea about your educational background, your interests, and your personality as a whole. So, you can turn the discussion by saying that apart from everything you've mentioned so far (both in your Resume and in-person), you are really passionate about being a part of this company. By doing so, you target the empathy of your interviewer/recruiter.
Well, these are just a few examples to help show you how you should carefully frame your answer to the dreaded question, "Why should I/We offer this internship to you?"
Remember, there's no "correct" way to crack an interview. The trick to nailing the answer is to understand what the employer is looking for in a candidate and sell that in a way that best compliments your Resume and personality. Be confident, be true to what you are and your career goals, and the answer will follow.
How to present the perfect answer to this question?
We have offered you 5 winning ways to answer the 'why should you be hired for this role?' tricky question and ace your internship interviews. So, how should you plan your own answers?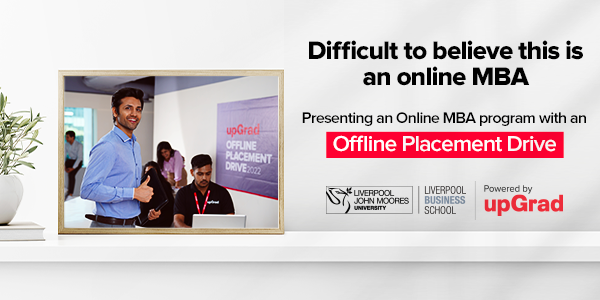 Interviewers frequently ask 'why should you be hired for this role?' questions to check your attitude, skill set, speaking skills, research, as well as how you sell yourself, and the potential to promote the company's services in the future. Hence, your answer to this question should be well-thought-out. While your answer should not seem rehearsed, you should know the pointers to address this question. Recruiters appreciate candid answers.
Here are a few points you can include in your 'why should you be hired for this role' answer to this question. These helpful tips should help you speak your mind out and put your best foot forward during the interview!
Conviction:

The most important point of all, your conviction must be visible through your voice. Be confident, but never overconfident. Do not sell yourself short. Carry an assertive tone throughout your answer and believe in what you say. Your conviction will persuade recruiters to believe in you.

Work Experience:

Add your work experience, how well you did in your previous endeavors and how well you perform in leadership roles. If you don't have work experience, add your educational merits and active participation in extracurricular activities. Make sure to add these points only if they are relevant to the work profile. Why should you be hired for this role Internshala answers highlight this point as a significant factor to attain job opportunities.

Research Skills:

Research plenty about the company you are interviewing for. Understand their visions, workforce, practices, and beliefs to give them insight into how willing you are to get the internship. Your answers should show that your beliefs align with the company's goals and objectives.

Accomplishments:

Mentioning your participation in important projects can help them look at your work efficiency. Extracurricular activities or accomplishments can help candidates stand out, so adding a few of them while keeping your answer precise would be great.

Technical and Soft Skills:

The skillset is what it all comes down to while hiring new candidates for internships or jobs. Include your proficiencies, both technical and soft skills, to reflect you can be a good team player and an efficient asset to the workforce. Why should you be hired for this role Internshala answers often include these points.
These are some of the best ways to prepare the 'why you should be hired for this role' answer. Although it may seem like a straightforward question, many people have stumbled and failed over this question through a lack of details or oversharing any information. The key is to know what to add and when to add to your answer.
We hope these examples will help you to bag your dream internship!