We at UpGrad have always stressed simplifying the convoluted routes of great careers for India's talented youth. Now, we are launching our new "internship guarantee" initiative for recent graduates.
According to Aspiring Minds' National Employability Report 2017, currently, only 5% of engineering graduates are employable in software companies. These software companies can be subdivided into two major types – IT services outsourcing firms (TCS, Infosys, HCL, etc.) or technology product companies (Uber, Flipkart, Paytm and many more).
Historically, Indian software talent has found jobs in IT services firms. But with the recent churn happening due to geopolitical factors and automation, these jobs are drying out. Instead, there is a growing demand for full-stack developers in technology product companies.
But a majority of Indian engineering colleges have failed to equip their students with product-centric thinking and the creativity required to become good full-stack developers. Graduates from these colleges then join the labor force doing jobs that don't help them realize their true potential.
The number of opportunities available in the tech industry is not limited. The path is open to procure a job in the IT field, software, cybersecurity, front-end development, back-end development, full-stack development, scrum master internship in India etc.
Before applying for any internship, the job seekers must be prepared with a basic or foundational knowledge of the domain they want to apply the job for. Some technical skills such as programming languages or tools must have been brushed up with. This would allow one to gain better confidence from the employer and serve well during one's tenure as an intern.
Why Companies are Looking to Hire Full Stack Developers
This is why we have decided to provide an internship guarantee initiative to help recent graduates to get into cutting-edge, full-stack development internships at product companies.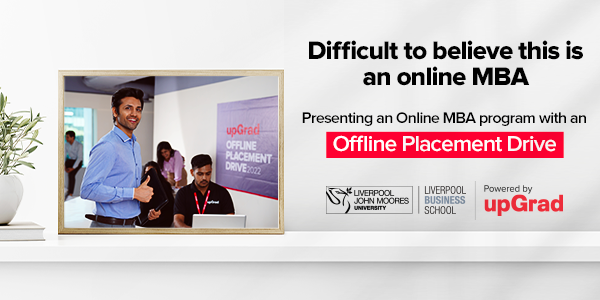 Here are some of the many benefits associated with getting an internship in tech product companies:
Learning by doing
Internships are different compared to learning by self. Without even taking accountability for the success or failure of a project, one can understand the complete life cycle of the product from design development, as well as deployment and maintenance. During an internship, you could get the opportunity to work with the best minds and get hands-on experience working on the latest technologies such as Python, Django, Spring, Reactjs, Nodejs, etc.
With more time invested during performing the task and better understanding, you will be able to build on the theoretically learnt concepts. Various applications of tools and languages in different settings would become much more apparent.
This would positively impact confidence, and as a novice confidence is what everyone yearns for. The skills would get more polished. Moreover, the projects, tasks or languages that one would use during their tenure at the internship could be put into the CV. The value addition on the CV would result in better chances of procuring a job due to enhanced skill sets.
Edge over competition
Getting hands-on full-stack development experience itself is a big benefit. It's one thing to learn the concepts of full-stack development, it's another (way more important) to actually do some coding. Employers value experience and the more experience you have in this field, the better chances of them hiring you.
The internship would get practical hands-on experience and develop the hard and soft skills that are important in the workplace. As someone starting out in their career, professionals seek a differentiating factor that sets them apart from other job seekers.
The employers look for certain skill sets and some experience from the professionals. Professionals having the experience of internship reflect a certain image to their employers that are appealing. The positive impression allows the employers to prefer the job seekers having the experience.
Right signaling
Managing to land an internship is proof to yourself that you are on the right path – you get rewarded for your efforts and gain recognition. It boosts your confidence. Besides that, you get a deep insight into how a company is actually run, the workflow, the customer interaction, and your interaction with your team leader and manager; equipping you with a lot of practical knowledge, very early, sometimes before your career has even begun!
Having experience of an internship becomes a mind opener for the professional. As it gives a broader perspective and a much closer understanding of the work.
Moreover, while working as an intern, there is room to interact with colleagues to build a practical understanding of the career trajectory. Young professionals come in a better position to chart out their career roadmap.
Training ground for jobs
Hiring a new full-stack development resource from scratch is a time-consuming process. Working as an intern, helps recruiters to assess an individual over a longer period, enabling better-informed hiring from both sides.
Sometimes the internship gets converted into a full-time job offer guided by various factors such as good performance during the internship. The company find it less cumbersome to train employee that has worked as an intern.
Fresh perspective
Internships can benefit not only the intern but also the organization. Interns bring a fresh and unbiased perspective. Young interns are generally tech-savvy and enthusiastic about solving tough problems.
Having a new addition to the team is always a boon as having people coming from different backgrounds and experiences brings diversity. This diversity is not only cultural diversity but also diversity of ideas.
This allows the organisation to approach a problem with a fresh perspective rather than the established perspective of the existing employees.
The interns bring a can-do attitude that becomes motivating for the existing employees as well. During the meetings, they bring innovative, youthful and creative ideas that help the company in overcoming serious challenges as well.
Finishing touch
Last but not the least, you can work on improving your skills as a developer, while working as an intern. You learn about the life cycle of a program, what it takes to create one from scratch, to maintain and upgrade another, etc. One of the major takeaways of doing an internship in a growing start-up is that you learn things at a very fast pace. You learn to collaborate with teams and develop products end-to-end.
Startup gives a scope to the intern to take on more responsibilities that allow them to learn more skill sets. The cross-team collaboration aids in acquiring diverse skill sets that develop soft skills.
How to Succeed in Your First Software Development Job
More than 1000 software development internships are available in India at any point in time. The path to a full-stack job is easier via an internship. Around two-thirds of these interns go on to get a job in software development firms.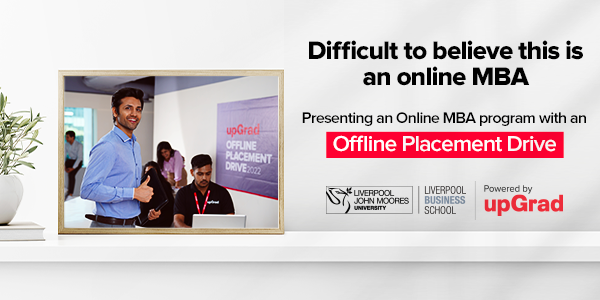 Software development hosts a wide range of opportunities that not only paves the way for a successful career but also provides high compensation.
On average software developer procures pay of 5.0 lakhs per annum. On average the compensation ranges from 2.2 lakhs per annum to 12.6 lakhs per annum (Source). The compensation may vary depending upon various factors such as skill set, experience, location, company, etc.
Then why do we see graduates still looking out for jobs and not applying for these internships? The answer lies in the skill-set gap. The skills which are required for the candidate to succeed in the internship selection process are not the same as those which Indian colleges focus on equipping students with.


This is where IIIT Bangalore & UpGrad's comprehensive PG Diploma in Software Development Program can be a differentiator for your career. We will not only teach you the fundamentals of full-stack development and conceptual topics like algorithms and data structures but also give you real and live project experience on industry-relevant problems, before you are ready for the internship selections.
How to Become a Full Stack Developer
How can I apply for UpGrad's Internship Initiative?

Register now for your free career counselling session and our senior program manager – Mr. Utkarsh Prasad (IIM – Bangalore, IIT – Kharagpur) will directly get in touch with you to counsel and guide you through the process.