It's no secret that companies today are looking to hire young and talented software developers. But with so many smart developers out there, how can you set yourself apart from everyone else applying for these coveted roles?
The best way to do this is to master the skills companies demand: a wide variety of programming skills.
When you are learning how to develop software, you can improve your odds of getting a job by learning full stack development. In fact, Indeed ranked the Full Stack Developer role as the #1 job in 2017.
Check out our free courses to get an edge over the competition.
There are three main reasons why companies love to hire young full stack developers:
Full stack developers can solve many problems
Companies look to hire people based on what problems the candidates can solve for the company. By definition, full stack developers can work on both backend, frontend, and the protocols that connect the two; being able to create a software product end to end and independently.
When you learn full stack development, you have an advantage over other job seekers as you can solve many more problems than other developers. For example, think about working at a high growth startup. Startups need developers who can work on a variety of programming projects. From user interfaces to server-side programming, to database applications, and everything in between. With only a small team, startups want to hire full stack developers who can work on many of the different software projects. As a full stack developer, you build many types of software projects that most other developers cannot.
Check out upGrad's Full Stack Development Bootcamp (JS/MERN)

Even at a larger company, hiring developers with the knowledge to work on many different projects gives a manager flexibility to move people between teams as businesses constantly need change. One year, you can have a developer work on a frontend project and then you can move him to a backend project the very next year. The added flexibility makes the manager's job much easier so they like to work with developers with a wide variety of skills.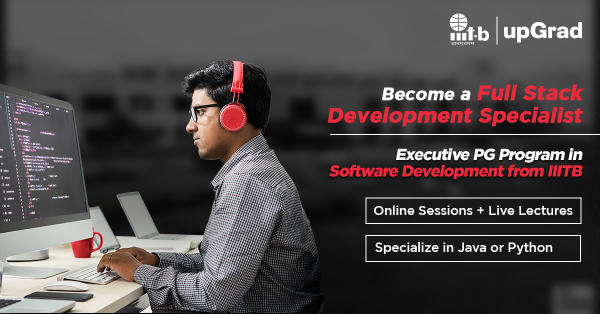 Check out upGrad's Java Bootcamp.
How to Become a Full Stack Developer
Companies love full stack developers because they can solve many different problems for the business.
Companies like to hire young developers who are generalists
The main reason is that companies hire young developers based on their potential rather than deep domain knowledge. Companies like to teach young developers what they want them to know. As a full stack developer, you have a broad set of technology skills that the company can help you expand further. As an entry-level developer, they don't need you to understand every algorithm. But you need to have core programming knowledge so the company can teach you what is specific to their business.
Let's go back to the example of working at a startup. When the company is starting out, they need full stack developers to work on all layers of the development stack, but as the company grows, the developers will need to specialise. It's easy for a full stack developer to start as a generalist and then become a specialist later as the company can hire more employees. On the other hand, it's very difficult for a specialist to join a startup and learn to be a generalist when the company is small. Full stack developers can grow with their companies more easily than specialists can.
In-Demand Software Development Skills
Once you know the basics and get the job, the company will invest time and money to help you expand your knowledge further.
Full stack developers can become great managers and executives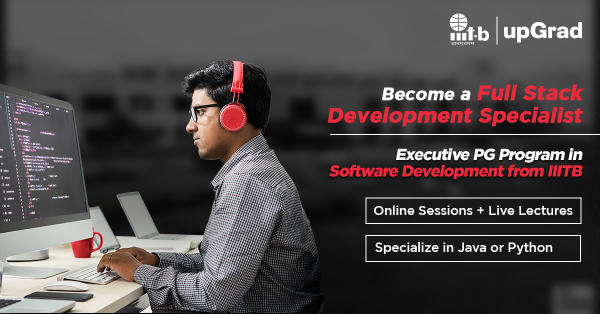 Companies love to promote people with a wide variety of experiences in the business. As a full stack developer, you will get a chance to work on frontend software, backend software, and all of the architecture that connects them.
Through that variety of experience on different projects, you get the opportunity to learn much more than your solely backend and frontend peers. They only get a chance to learn one part of the company's technology architecture, but you learn the whole architecture and understand how it all fits together. That puts you in a great opportunity to rise through the technology ranks of the company and get promoted.
If you work at a startup, your experience as a full stack developer can help set you apart from your peers as the company grows. Where some developers only know how one part of the technology stack works, you understand how all aspects of the technology fit together. As more developers are hired and new technology teams form, you are more likely to manage those new teams because of your wide knowledge.


At a large company, you may also get more chances for promotion. When companies look to promote from within, they need people who can manage cross-functional software teams. As a full stack developer, you will know how to talk to developers from both frontend and backend teams.
How to Succeed in Your First Software Development Job
Of course, technology skills are not the only ones needed to get you a promotion. You will also need to learn business skills to be a manager. But if you do that you can climb high up the corporate ladder.
Looking to become a full stack developer? This article does a great job explaining how to get started: How to become a full stack developer.
Explore Our Software Development Free Courses
Enroll in Software Engineering Courses from the World's top Universities. Earn Executive PG Programs, Advanced Certificate Programs, or Masters Programs to fast-track your career.