The world of technology is fast expanding and unraveling new trends every year. However, if there's something constant in the dynamic tech domain is software engineering. With changing times, software engineering has continuously adapted to and adopted new technologies to deliver pioneering software products and methodologies.
According to Statista, the software market is projected to stand at US$ 507.2 billion by 2022, and the revenue generated will grow at a CAGR of 9.1%, resulting in a market volume of US$ 780.4 million by 2025.
Software development is an integral part of almost every sector of the modern industry, whether it's startups or large corporations across industries – from education to healthcare. This is precisely why the demand for certified and skilled Software Engineers/Developers is skyrocketing.
Check out our free courses to get an edge over the competition.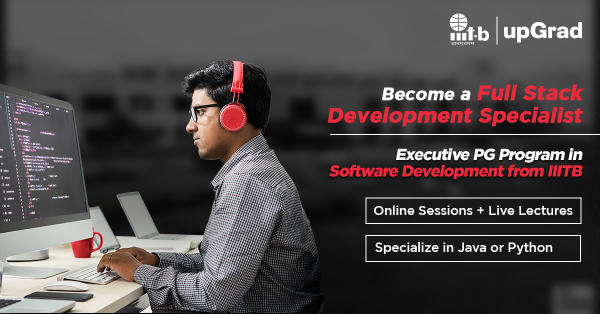 In fact, the US Bureau of Labor Statistics estimates that the market for Software Engineers will grow by 22% between 2019-29. By 2030, the world will have over 45 million Software Engineers!
These statistics only reinstate the fact the Software Engineering is here to stay. What's best about a Software Engineering career is that you can choose from an array of specializations and job profiles, including Software Engineer/Developer, Mobile Developer, IT Analyst, IT Consultant, Market Researcher, Cybersecurity Engineer, Game Developer, Full Stack Developer, Frontend Developer, Java/Python Developer, and Cloud Engineer, to name a few.
If you wish to capitalize on this excellent opportunity, the best course is to opt for a Software Engineering course. In this article, we'll explore Software Engineering in-depth, with a particular focus on the best Software Engineering courses in India.
Explore our Popular Software Engineering Courses
Check out upGrad's Advanced Certification in DevOps
Best Software Engineering Courses & Certifications
If you're a Software Engineering aspirant, here are some of the best online Software Engineering courses that deserve your attention:
This course spans for 12 months, during which students learn the basics of Full Stack Development and how to build scalable websites, backend APIs, and Interactive Web UI. Candidates learn through online sessions, live lectures, and dedicated mentor support.
They experiment with over 15 programming languages and tools and several projects and assignments. It promises placement after course completion. After obtaining this certification, one can opt for roles like Full-Stack Developer, UI Developer, Backend Developer, and Frontend Developer.
Check out upGrad's Advanced Certification in Blockchain
This 5-month course on Full Stack Development focuses on teaching relevant industry skills to build a promising career in Software Development/Engineering. Taught by industry experts and highly qualified instructors, this outcome-driven program guarantees to offer placement opportunities to all candidates.
The course covers topics like data structures & algorithms, java programming, HTML, CSS, HTML5, CSS3, Javascript, Java, Git, SQL, JUnit, Spring Boot, RESTful web services, Object-Oriented analysis & design, Object-Oriented Programming, and test-driven development.
This certification course is a 7-month program that teaches students how to build end-to-end Backend infrastructure with a deep understanding of DevOps and Cloud-Native Development. It is exclusively designed for working professionals and includes tools like Python, Java Git, Amazon Web Services, and Docker.
The course curriculum covers concepts like fundamentals of programming language, data structures, design and prototyping, integration and testing, OOP and design, version control, web backend, REST APIs, and DevOps. Also, learners have to work on a Capstone project using Spring, Hibernate, Postgres, Swagger, Git, JavaScript, and ReactJS.
Explore Our Software Development Free Courses
This course on Front-End Development spans for seven months. Students learn about data structures, requirements Identification, design and prototyping, integration and testing, module-level implementation and unit testing, user interfaces, user experience, and software deployment. Each candidate receives placement assistance and one-on-one mentor feedback.
upGrad's Exclusive Software Development Webinar for you –
SAAS Business – What is So Different?
This 7-month program offers best-in-class content that includes data structures, cryptography, data secrecy, & integrity requirements, digital signatures, user authentication, computer networks, computer security, secure programming, data, etc. database security, cloud application security, cookies and tracking, and much more. It is designed for experienced professionals and offers three-month career support after course completion.
This Cloud Computing course is best suited for working professionals. In 7 months, the program will cover the fundamentals of programming language, cloud computing (infrastructure, services, and business), virtualization, VMs, micro-services, building, and deploying native cloud applications. Students get access to upGrad Elevate, Job Opportunities Portal, hackathons, and post-graduation career support.
In-Demand Software Development Skills
Another program designed for experienced professionals, this Big Data certification introduces students to Python and its libraries, distributed systems, and programming model, distributed algorithms, distributed programming patterns, Big Data processing, batch processing vs. stream processing, in-memory processing, data warehousing, NoSQL and object databases, and web mining solutions, among other things.
Like all upGrad offerings, this course also offers placement assistance, hiring drives, resume building sessions, and 360-degree career support to help students land their dream jobs.
This 18-month program aims to teach students the nitty-gritty of Software Development and acquire the trending skills for a successful career in Software Engineering. The course focuses on the fundamentals of programming and includes several specializations such as Big Data, Cloud Computing, Blockchain Development, DevOps, and Cybersecurity.
Apart from this, learners gain an in-depth understanding of computing systems, advanced programming, and research methodologies. There's also a Master's Dissertation wherein students have to work on numerous projects to attain their certification.
Why opt for online Software Engineering courses in India?
Ever since the COVID-19 pandemic hit us, we've been learning to acclimate ourselves to the 'new' normal. The shift to the online domain, be it for work or education, is inevitable. Although online learning isn't a new thing, it has become a necessity at present.
The only drawback of online learning is that students miss out on the classroom experience. However, thanks to innovative technologies and excellent Internet services, education has become more inclusive, interactive, and fun.
Online learning has many advantages, the most important one being flexibility. If you choose to pursue Software Engineering online, you can study and progress according to your convenient time and location. Also, online courses allow you to learn new skills without disrupting your existing work or learning commitments.
When you opt for upGrad courses, you will not only learn from the best mentors and industry leaders across the country and overseas, but you will also receive placement assistance. Rest assured, your career will progress on the right track with upGrad's online Software Engineering courses.
Software Engineering Salary in India
Typically, Software Engineers are one of the most well-paid professionals worldwide.
The starting salary of a fresher Software Engineer in India is ₹397,802 LPA, including tips, bonuses, and overtime pay. After about four years, Software Engineers earn around ₹501,168 LPA. In their mid-career (5-9 years of experience), the Software Engineers' salary package increases to ₹888,009 LPA. Those possessing over 15 years of work experience can easily earn a total compensation of ₹1,515,297 LPA.
Although you have to remember that the average annual salary of Software Engineers depends on multiple factors, including location, company size, and the educational qualification, skillset, and experience of a candidate. Some of the most highly paid Software Engineering skills include Python, Java, SQL, JavaScript, and C#.
Software Engineering Trends to Watch out for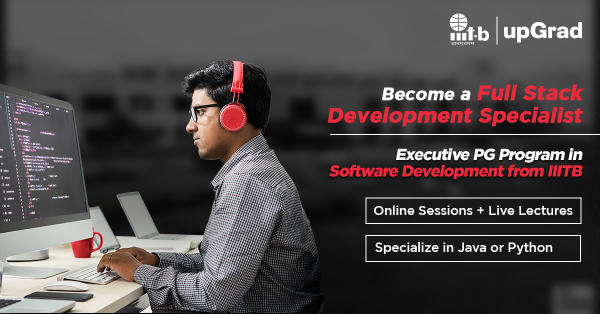 Thanks to the ever-evolving state of Software Engineering, the field holds tremendous possibilities for aspiring and experienced Software experts. Some of the most exciting trends to look out for are:
Artificial Intelligence and Machine Learning will continue to dominate the market, with Python rising as the top programming language for Software Development.

Cloud Computing and edge computing will steadily rise. The global

public cloud service revenue

will increase from US$ 227.8 billion to US$ 266.4 billion by the end of 2022.

Rust, TypeScript, Kotilin, and Swift will be four of the most

fast-progressing programming languages

in the years to come.

As the cost of university learning continues to rise, soon, there'll be a massive influx of self-taught programmers (LCNC) and Software Engineers/Developers in the industry.
Read our Popular Articles related to Software Development
Conclusion
To conclude, education and learning are no longer limited to the physical classroom. Online courses offered by reputed institutes can provide as much clarity and learning perks as traditional campus programs do.
We hope this article provides you with all the information you need on the best online Software Engineering courses in India!