Employees are the core pillars of every business and organization. Nothing can replace them as the value provided by a responsible human working for a company is unmatched. The business landscape has evolved to a level where they don't see employees just as workers striving for a paycheck. Instead, they now consider them as a resource. And the management of this resource is termed 'Human Resource'.
Today, every successful company, organization, or business has realized how important it is to hire, train, and manage suitable people for the company. That's why an MBA in HR is a great option to make a career in Human Resources. In this article, you will learn:
Why is HR important?
Responsibilities of Human Resource professionals
Answer to why learn MBA in HR
HR Job profiles
How upGrad can help you build a lucrative career in HR
Check out the scope and career options in HR in the USA.
Importance of HR in an Organization
Human resources or HR is the business wing responsible for hiring, training, and managing its workforce. Further, it's a role that also expands to creating a sustainable, healthy, and cooperative environment for the employees. Simply stated, HR professionals are the ones that make a brand culture where employees can thrive.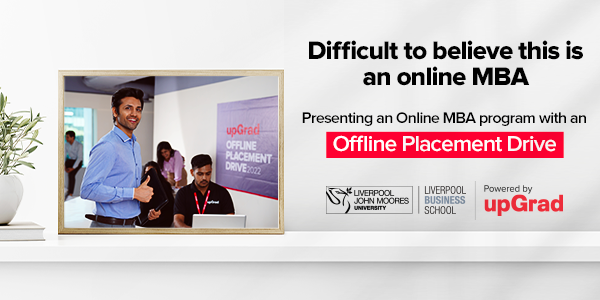 In addition to this, the human resource department handles several other essential aspects of an organization. They include providing incentives and compensations, performance assessment, workforce regulations, health welfare, and safety assessment. So, in a nutshell, the HR department is not just limited to hiring or training people.
It's more like a front face of how the organization treats, respects, and takes care of its employees. That's why an MBA in HR will help you understand more about the impact and importance of human resources in an organization.
Read: MBA vs Masters: Which One Should You Choose
Responsibilities of Human Resource Professionals
Participate in planning and development
In the modern business landscape, HR professionals also serve as strategic partners for a company. This means that they participate in the identification, development, and implementation of corporate objectives. The way the human resource department does this is by aligning the workforce towards the organizational goals. That's why learning an MBA in HR will land you a crucial job in an organization.
Our Learners also read: Free HR courses online with certificates!
Assist employees in growing professionally
If you do an MBA in HR, you will understand how profound the role of human resources is in developing an employee. In companies and firms, HR professionals regularly conduct staff member evaluations to assess their skills. Then instead of comparing them against a checklist, they help workers identify their weak areas and aids in improving them.
Get online MBA courses from the World's top Universities. Earn Masters, Executive PGP, or Advanced Certificate Programs to fast-track your career.
HR professionals bring positive change
The human resource department of an organization is the leader in bringing changes in the company. In today's time, HR executives are well-skilled in project management and analysis. They also shape organizational culture, manage staff expectations, and evaluate the success of change initiatives. That's why businesses today are looking to hire people who excel in these skills. That's why an MBA in HR is so crucial to do if you are looking to help develop a company's culture.
Advocate for employees
The Human Resource department in an organization is the only department that directly concerns the employees. Thus, HR professionals play an integral role as an advocate for employees, which translates to the success of an organization. It is up to the HR department to create an atmosphere of cooperation, motivation, and inspiration. The HR department ideate and execute many strategies such as employee empowerment, open communication, and goal setting to achieve this.
Find and train people that resonate with the company's objective
What's the future of a company where employees don't even follow a company's objective? This type of organization will surely result in either a failure or an inefficient place where there is no progress. The HR department is not limited to just ad posting to interviewing candidates. Today, it is the responsibility of HR executives to find people who align with the brand purpose.
Generally, this responsibility or subdepartment is termed as 'talent acquisition.' Further, it is the human resource department's responsibility to promote their company as ideal for workers. The executives implement this by fostering a positive culture, offering the best compensation, and extra benefits to suitable candidates.
Reasons Why to do an MBA in HR
Many important aspects support the fact that a career in HR is a very lucrative and highly respected one. Here are some of the reasons why learning an MBA in HR is a great option for you:
Develop managerial skills
While learning MBA in HR, a student gets knowledge about the managerial skills needed by companies. The MBA course provides students with in-depth skills in creating an innovative workplace, handling the company's pressure, and fostering a human-centered approach in an organization.
Great job opportunities
Companies need HR professionals that are enthusiastic and have a strong work ethic. Also, every organization is keen to hire candidates who are cooperative and efficient in management. That's why an MBA in HR can put you ahead of all the people applying for the job. A degree in HR can unlock a wide range of opportunities for you, ranging from HR executive, HR manager, VP of operations, employee relation director, etc.
Become a better leader
HR is all about managing the people of the company and creating an atmosphere of trust. This means that you have to be able to gain an employee's trust and lead them individually. The way to do this is to develop effective communication and leadership skills.
An MBA degree specializing in HR can help you develop this extensive set of skills easily. In fact, nowadays, when education happens on the internet, you can enroll in various MBA programs from top colleges. All of this is made easy on our platform-upGrad.
Advanced salary
Everybody wants a job that can pay him or her well. There are only a handful of job profiles that pay you well, HR being one of them. Companies offer high salary offers to the best candidate for their HR department.
Further, once you get experience, you can even work for an international company that will significantly increase your income. However, first, you need to learn about the management of human resources extensively. It is the knowledge, attitude, understanding, and skills necessary to succeed in this career.
Job stability
As per a survey, there will be 67,700 openings in the HR job profiles through 2028. It means there will always be a need for HR professionals. Moreover, HR executives are essential for an organization for optimum function. Thus, HR will always be a valuable asset for the companies. Now you must be understanding why an MBA in HR is a perfect option for your career.
Understanding an organization's psychology
HR professionals don't just beat about the bush and expect the desired outcome. Instead, they work closely with the top executives to understand the brand's purpose and objective. Also, it analyzes the behavior of the employees and aligns them towards a common mission. Thus, HR can be a stepping stone in making a company successful and reaching its goals.
Different HR Job Profiles
Every company has a dire need of well-skilled HR professionals who know their job. Simply stated, there are various levels of jobs that organizations offer to desired candidates. From handling the core activities to talent acquisition, the need for HR executives is at every point. Also, many industries always need HR people, such as colleges, schools, corporates, startups, and multinational companies.
That being said, here are some of the significant job profiles related to HR:
Senior HR manager
HR manager
Staffing director
Technical recruiter
Compensation manager
Employee relations manager
Employment or Placement Manager
Consultant
Director of HR Training and Development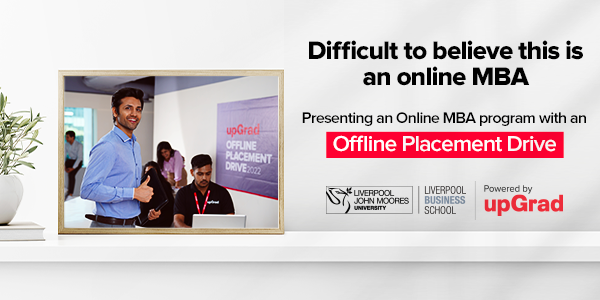 Also Read: MBA After B.Sc: 4 Reasons Why Should You Do it
Ace your career in HR with upGrad
If you are a working professional or a student, you can do an MBA in HR while being at your place and your own pace. At upGrad, we aim to move you up in your career with specializations from top universities. So, you can learn from industry experts and get hands-on knowledge in HR specialization.
With upGrad, you can learn from the best teachers worldwide and earn Global MBA in HR without quitting your job. The main highlight here is that you will be trained in the discipline with one-on-one interaction with the experts from top colleges. Enroll in upGrad and ace your career while learning from top mentors.