Being a Product Manager can be a pretty loaded task. Monitoring the product's development, from its creation to completion, isn't an easy job and definitely not for the faint-hearted. With a never-ending list of responsibilities involving assigning, tracking, solving and most importantly, creating roadmaps. We have compiled a list of product management tools specifically created to ease your job. It'll ensure an improvement in the collaboration and productivity of your team.
A Product Manager's role is a vital one to smoothen business processes and build products end-to-end. The following product management tools are easily accessible. A majority of them are even available as a mobile app – allowing you to master your job on the go!
Check out our business management courses to upskill yourself.
Here's the list of some most popular Product Management Tools:
1. Jira

If you're skeptical about apps, then we recommend you to try Jira's free subscription. Jira is a top software development app for agile teams. Its functions and the thousands of add-ons will allow you to create and manage the best software applications. Unlike other apps, Jira is extremely flexible as it adapts to the work of your team. It even has a recovery feature in case your hard drive crashes. Jira promises to drive efficiency with its ability to drive traffic and provide you with the latest updates without any interruptions. Be one of the 35,000 global firms who trust Jira!
2. Trello

Trello is one of the most efficient and visually appealing platforms for companies to collaborate. As a Product Manager, you can decide who has permission to access the task boards, delegate tasks to your colleagues and monitor the progress of these tasks. The biggest advantage of Trello is that the cloud drive can be accessed globally and members can add comments or attachments to each other's work. Additionally, everything can be performed virtually. It helps to reduce the consumption of paper and allows the users to integrate and utilize information from other apps on Trello as well. It's great for everyone – from compact start-ups to well-established companies!
Explore our Popular Business Management Courses
3. ProductPlan

ProductPlan integrates with Jira and Slack (more on Slack later), which will allow you to share information amongst the apps. ProductPlan is the most efficient method of creating and sharing roadmaps amongst your team or even presenting it to a large number of stakeholders. It will measure the progress of your strategies by prioritising initiatives and notifying you of each change made to your roadmap. ProductPlan's bank-level security and large user interface will allow your team to master the creation and compilation of work.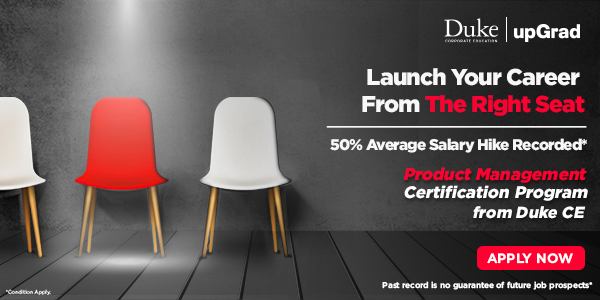 4. Wizeline
As a Product Manager, the process of tracking the development of the product is essential due to alterations made in data or a change in an idea. Wizeline eases adaptation to these changes and prevents relapses in the process. The software enables feedback to be gathered from users and other stakeholders of the product. What sets Wizeline apart from other apps is the ability to analyse and codify patterns in the feedback. It converts repeated feedback into a new feature in the product's design.
Top Essential Management Skills to Learn
upGrad's Exclusive Product Management Webinar for you –
How to craft GTM Strategy for a Product?
5. UserVoice
UserVoice highlights the importance to collect and analyse data for firms. The app retrieves and organises data so that the users can derive insights from the feedback provided by customers. UserVoice analyses the feedback by providing reports and allowing you to act upon the feedback. UserVoice, simply put, is your substitute for a, or tool version of a data analyst.
Top 21 Tech Product Marketing Tools for Startups in 2017
6. Slack
Slack is one of the most popular product management tools to be used by renowned firms. It emphasises the comfort and transparency colleagues should have while communicating with each other. It allows Product Managers to allocate channels of communication for various teams, private conversations or even the entire team as a whole. A beneficial feature that comes along with Slack is the ability to keep up with competitors. It promotes and improves each other's ideas as well. Slack comes with its own distinct sub-apps to make the process of communication more interactive and unique.
7. Quip
If we've convinced you to use Slack, you'll fall for Quip too. In simple terms, Quip is a combination of the dynamic duo that is Google Docs and Slack. Once a team member has completed their respective assignment, they can choose to receive feedback and inputs from the rest of the team. They can even extend the collaboration to other departments of the firm. Quip will increase the engagement amongst firms and motivate everyone to be involved.
Our Top Management Articles
8. RescueTime
Whether you're stuck in the vicious cycle of procrastination or simply trying to hone your time management skills, the name of the app speaks for itself. RescueTime has the ability to extract data from your computer's database to monitor the time you spend on each app or website. This allows you to self-assess your efficiency and will make you more conscious about the allotment of your time or even block distractions.
The Ultimate Product Management Resource List
9. Infusionsoft
Maximise your customer engagement in the most efficient and time-saving way with Infusionsoft. Infusionsoft is the best platform to organize your contacts, segment them and track the engagement. You won't even have to hire an Email Marketing Manager because Infusion will reach out to a wide audience with personalised and relevant emails to optimise your marketing performance. With all your customer engagement occurring on Infusionsoft, it will even analyse the data collected and will help you run a successful website and business.

10. Intercom
Intercom was established around five years ago with the aim of moving all communication media concerned with marketing, sales and customer service to a single platform. Intercom prevents the fear of addressing customers as "spam" and builds connections with users. The features available on Intercom will allow you to reach out to your audience in the form of articles, providing support and even conducting live chats. Intercom will ensure your company has a well-established customer lifecycle. 
11. Aha! 
Aha! emphasises a product's roadmap. It enables the Product Manager to visualise data through diagrams and offers a number of tools to enhance the product development and management. The app's management system will allow users to build on pre-existing reports. It'll keep track of feature releases and will eventually compile your roadmap into a story. As a Product Manager, Aha! will ease the process of making vital decisions and will ensure improvements.
12. UXCam
UXCam allows your business to look beyond analytics and take your customer experience to another level. The app will literally allow you to record all user activity and remove all facades of user behaviour. The transparency created through UXCam will enable you to make better decisions for your products without disrupting the functioning of your app.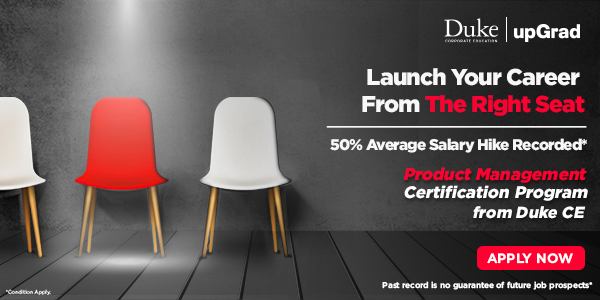 13. Google Analytics
Google Analytics is the best approach to improving your customer's experience through digital analytics. Experts say that there is no better source for insight than Google. The app will allow you to evaluate every facet of your business on one platform and share it with your team. Not only will Google Analytics measure the performance of your business, but the resources provided to you will allow you to make it a huge success.
14. Balsamiq
Never fear about an idea being wiped off a whiteboard again. Balsamiq is basically your whiteboard on a computer and will allow your team to generate ideas from every corner. It is the perfect app to manage and evaluate ideas in order to discover the best solutions. Each sketch will be tracked with a revision history and everyone can contribute to them. Continue sketching your ideas on a whiteboard, just do it more professionally and collaboratively with Balsamiq!
The Ultimate Product Management Resource List
15. Invision
Invision is the perfect app to stimulate your team's productivity and creativity, with a focus on prototypes. It allows members to collaborate and interact with the features of presenting and taking notes of the prototype. It'll improve your team's communication and performance. Eventually ensuring a boost in profits and customer satisfaction for your firm.

Buy yourself some free time along with the subscription to either of these product management tools. They have been established with the prime purpose to ease off the responsibilities of Product Managers. It also promises to drive collaboration and overall improvement. Never miss a step in your product's development again!
Study Product Management Courses online from the World's top Universities. Earn Masters, Executive PGP, or Advanced Certificate Programs to fast-track your career.
Featured Program for you: Design Thinking Certification Program from Duke CE
What are the most commonly used tools by product managers?
Google analytics is by far, one of the most understated tools that should be used by product managers, but is amongst the most important. Understanding how this tool works could help product managers set up useful controls that could help them understand user behaviour on a digital level. Yet another important tool is wireframe cc. This tool enables product managers to work with product developers and come up with wireframes or designs for new products which can clearly enable product developers to understand how the product needs to be developed. It can also help product managers understand the different points of interaction with customers and then come up with relevant strategies.
How much does a product management course cost?
These days, there are several reputed institutions offering full time courses on product management, which are similar to MBA courses. Thus, depending on the ranking of the institute you choose, you may be expected to pay anything between INR 5 to INR 20 lakhs. The good news is that thanks to the ed-tech revolution, there are many reputed institutions offering part time product management courses which can be easily completed online, and cost upto a maximum of INR 1 lakh or lower, if you only choose to pursue certain modules. You can also complete product management certifications within INR 1.2 lakhs.
Is it easy to learn product management tools?
It depends on your background. If you are an engineer or have a technology-based background, then most of the product management tools would be very easy for you to learn. If you are from a statistics or commerce based background, some of the tools such as Google Analytics would be easy for you to grasp, as these tools require users to have a good analytical mindset that is comfortable with handling numbers. With dedication, one can master these tools easily. However, if your background and experience is completely different or if you think you need more help, you can use online courses to help you grasp the concepts.
Build Cutting-Edge Products
UpGrad's Post Graduate Certificate in Product Management

Learn More