The automotive industry has a reputation for following archaic processes and conventions – consisting of a large ageing employee cohort and facing several disruptions resulting from internal and external factors such as the emergence and popularity of electric, growing concerns around global warming, globalization challenges, and others. However, the reality is that this sector is fast evolving and adopting innovations to ride the wave of disruption successfully and create a durable presence in the market.
With the rise of technologies such as process and line automation, IoT, connected systems, the digital twin has significantly altered the roles and responsibilities. Successful businesses and market leaders respond to the challenge by creating agile processes and frameworks to swiftly address emerging market opportunities and take a headway over competitors. 
Product management in the automotive industry is a buzzword that has permeated this industry as well. While this term is generally associated with the IT folks, who are in charge of leading the developers' team to ship and roll out a satisfactory product, it is increasing in popularity in the automotive industry. In this blog, we will take a closer look at what this concept entails; and what responsibilities at an automotive company a product manager is expected to shoulder. 
Digital disruption affects the operations and processes at an automotive plant, perhaps more significantly than any other function. Hence, it is no surprise that an agile, proactive approach, characterized by rapid prototyping, A/B testing, roll out, and measurements have permeated this area. In this post, we will look at the significant paradigm shifts within the automotive industry resulting in a new breed of product managers coming to the fore. We will briefly understand product management in automotive industry
Checkout: Product Manager Best Examples
Processes
Automobile PMs, unlike their counterparts in pure software, will also have typically less freedom to innovate entirely by themselves since, in automobile companies, decision-making, and processes are still determined by a top to down process.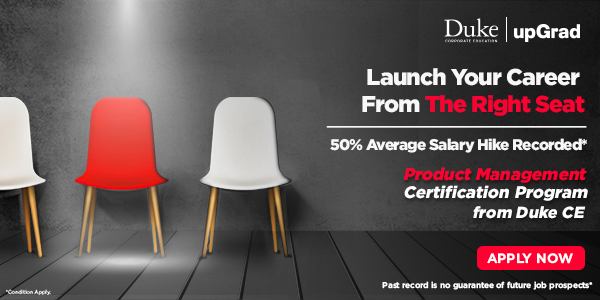 Fierce Competition
Despite the entrenched processes at big manufacturing players, the competition is immense. With software proving to be such a crucial competition differentiator, the onus on the automobile PMs is to tread the fine line between tradition and fast innovation to develop smart product features. They must also build deeper relations with their customers on a substrate of data-driven transparency to solidify the market share and increase customer satisfaction levels. 
End-User Monitoring
The automotive industry works in various tiers – The OEMs are the big and popular brands which sell directly to the end-user. Tier 1 manufacturers supply critical automobile components to the OEM, the tier 2 supplies components to the tier 1 manufacturer, etc. These relationships in the value chain are witnessing transitions with many data being shared among the players to create efficient and more value offerings to the end-user—these data, which come from cameras, IoT devices, and components.
There has not been a lot of transparency in user retention and engagement metrics until now, but it is changing. Hence, automobile product managers are increasingly asked to work with a large data processing team to arrive at crucial insights that will give that player an edge in the product value chain. This is a crucial step in product management in automotive industry.
Read: Product Management Future Scope
Integration of Software & Hardware Development
Integrating software and hardware development lifecycles into a tight-knit agile framework is becoming crucial with product management in automotive industry taking the challenge head-on. In fact, according to industry estimates, more than 80% of innovations are happening as a result of software-enabled features. Accenture's Auto Scrum provides a framework for automotive PMs to improve quality, increase product velocity, and to manage industry-unique compliance and standards. It does this by providing a harmonized model that supports each customer's business model, market cycle, and key regulatory and compliance needs.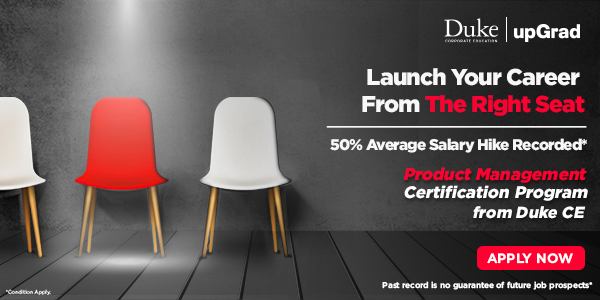 Check out: Prerequisites for Product Management: Eligibility, Creativity Level, Emotional Quotient
Study Product Management Courses online from the World's top Universities. Earn Masters, Executive PGP, or Advanced Certificate Programs to fast-track your career.
Summing Up
The rise of several technologies, such as autonomous driving, big data, blockchain, digital twin, 3D printing, Mobility as a Service, is transforming the entire automotive value chain. The role of automotive product managers is evolving to develop innovative and new feature roll-outs and make smart business decisions for product management in automotive industry. The massive amount of data can be a source of valuable insights and technology innovations if used well.
However, the product managers' responsibility is to become more strategic and proactive in this transition of role and responsibilities. It is a time of significant change, and while change can be a bitter pill to swallow, the rewards can be significant in terms of market share growth. upGrad offers courses tailored by top industry experts. 
If you're eager to learn about Product Management and interested to become a great product manager, you need to demonstrate qualities of leadership, check out the Product Management Certification Program for it is you who'll guide your team towards the path of success
Build Cutting-Edge Products