A professional business degree not only helps boost your technical expertise and financial rewards but also develops your self-confidence to undertake new projects. In this article, we will focus on how an MBA helps in business by nurturing entrepreneurial talent.
According to the Global Entrepreneurship Monitor, two-thirds of the world's adults perceive self-employment and entrepreneurship as a befitting career choice. And many decide to pursue higher studies to refine their business acumen further.
In 2019, CarringtonCrisp surveyed MBA applicants around the world and found that one in five candidates were considering enrolling in the program to start their own business. Moreover, entrepreneurship emerged as one of the most valued subjects in the MBA curriculum, moving from tenth place to the fifth most preferred options in just one year.
There are several valuable factors prospective students look for in an MBA degree. We have discussed some of them below.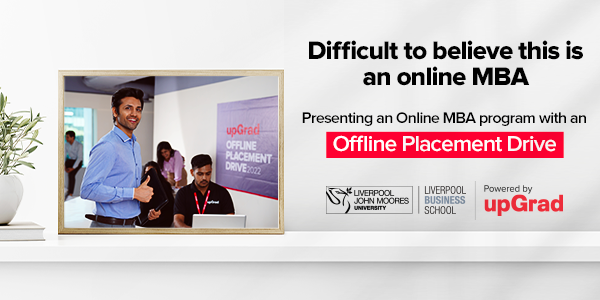 Learn about: How to Select the Best MBA Course?
Strategy
Moving from the idea to the product stage can be a challenging task. A postgraduate qualification in business administration equips you with all the necessary business planning and development tools. In the early stages, it is crucial to keep your venture from growing too fast or exhausting its capital. Here, having a basic knowledge of accounting, sales, and human resources comes in handy.
Also, with an understanding of business administration concepts, you can devise a clear go-to-market strategy and prepare your execution plan. And in the later stages, an MBA can help you manage innovation and change in your company and better strategize its growth. In this way, a management degree supports you with the strategic requisites for jump-starting your business.
Implementation
Strategic thinking, coupled with an operational focus, is a must for multi-tasking. An excellent business plan requires dedicated efforts towards its implementation as well. You need to finance your strategy, manage supply chains, ensure active customer service, and perform many other tasks.
And as your business grows, you may have to work with investors and business partners to rope in more clients and customers. These parties often have a low tolerance for errors. With an MBA, you can structure your approach to ensure superior business performance. Doing this would not only save costs but also make you a competitive player in the market.
Skill Set
Since an MBA degree is all about application, it allows you to add more skills to your portfolio. It teaches you everything from Marketing and Sales to Finance and Human Resources Management. Other courses like Research Methodology, Project Management, etc. aim to build critical transferable skills. So, the program is designed to provide industry-relevant training to the candidates to avoid a skill mismatch situation. Read more about the list of skills MBA helps you improve.
You learn from experts in the field, solve case studies, and participate in career-building workshops, evolving both professionally and personally. Therefore, the B-school environment assists you to cut above the competition by assessing problems in a structured manner and finding out solutions to challenging business situations. And being able to learn quickly and adapt to the ever-changing environment is an essential quality of a successful entrepreneur.
Checkout: Best Online MBA Courses in India
Access to Resources
Enrolling in an MBA program gives you access to targeted resources that you may not encounter elsewhere. You get to understand business concepts from top professors and industry experts. Moreover, online MBAs offer the flexibility of completing the coursework remotely and receiving personalized feedback and career counseling.
Even for those working full-time and running their own companies, it can be beneficial to learn how an MBA helps in business. It doesn't just give a toolbox of skills and techniques but aids your personal growth, and hence, brings positive changes to how you manage your enterprise.
Personality development
Entrepreneurs are leaders who are responsible for organizing and motivating groups of people to reach a common goal. Since the individuals in your team may possess different skills and come from diverse backgrounds, your communication skills play a significant role. But how do academics prepare you for this?
The MBA curriculum has targeted courses on leadership, decision science, and ethics. You also have the opportunity to receive one-on-one advice and mentorship from industry leaders. Some institutions have their students complete capstone projects related to their line of work and collaborate with their peers for group assignments. All these components are carefully integrated into the program to facilitate the overall development of your personality.
Read more: 6 Ways An MBA Helps You in Personality Development
Network development
In order to expand your business, attract new customers, partner, and grow successfully, it is vital to build and maintain relationships with others. And the B-school environment provides the perfect setting to make new connections. Industry projects and work-integrated training offer tremendous possibilities to engage with the business community.
Even online MBAs have on-campus immersions where you can interact with peers and faculty. Many entrepreneurs find their lifetime business partners while studying. After all, having a good team is the primary requisite to hit the ground running.
Funding your enterprise
Finance lies at the core of creating a new venture and operating it profitably. Your B-school activities teach you how to articulate your ideas to different interest groups, from investors to employees and customers.
It is one of the prerequisites to attract funding for your business. Some universities have dedicated business incubation and acceleration cells to aid high-potential startups. At times, the B-Plan events organized on campus enhance the chances of attaining seed funding for your enterprise.
Also read: MBA Salary in India in 2020
Risk-taking ability
In the last few years, we have observed a new wave of enterprising individuals who are leaving traditional employment to pursue entrepreneurship. Learning from mistakes and taking risks forms an essential part of any entrepreneur's life. And the rigor of MBA coursework prepares you to face these realities of the business world and flourish despite them.
There are various MBA programs available in the market today which provide an all-round experience and career support. Some reputed institutions like the Liverpool Business Schools (UK) and the Deakin Business School (Australia) have online MBAs suitable for business owners and budding entrepreneurs.
The minimum eligibility requirements include a bachelor's degree with at least 50% aggregate marks and 2-3 years of full-time experience. Before you begin at full speed, consider all the financial and non-financial factors associated with the alternatives. You should typically select an accredited program from a high-ranking institution to ensure credibility.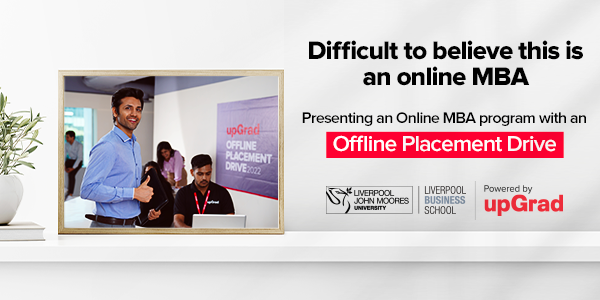 With this, we have covered how an MBA helps in business and how it can help you run and grow your venture. This information will help you determine whether an advanced business degree would be a worthwhile career investment!
Wrapping up
If you are keen on upgrading your career with an Executive MBA course, upGrad is offering the MBA from Liverpool Business School.
Learn MBA Courses from the World's top Universities. Earn Masters, Executive PGP, or Advanced Certificate Programs to fast-track your career.