Introduction
Any enterprise aiming to collaborate with IT outsourcing service providers for the development of software should understand the importance of DevOps Best Practices to scale up the effectiveness of the project execution.
DevOps Best Practices not only support the efficient completion of projects but also takes the collaboration between companies and software service providers to the next level. The following article will guide you through some of the DevOps Best Practices that you can use for implementing DevOps.
Check out our free courses to get an edge over the competition.
Learn more: Solving Real-Time Scenarios With DevOps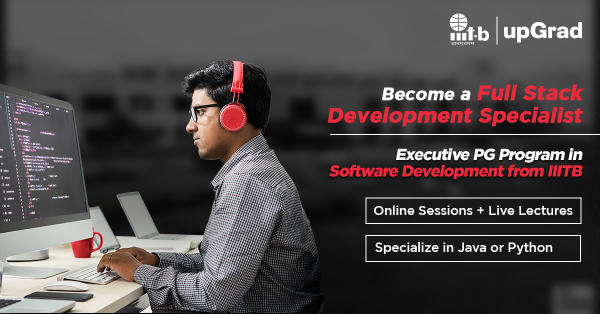 What is DevOps?
DevOps is a set of practices that allow organizations to speed up innovation, deliver software of high-quality, shorten the software development lifecycle, enhance productivity, improve marketing time, minimize operational costs, maintain market competitiveness, and promote cooperation between the operations and development team. The core components of the DevOps structure include – automated provisioning, automated testing, automated build and deployment, and continuous feedback.
Check out upGrad's Advanced Certification in Cyber Security
Read more: DevOps Architecture Tutorial: Introduction
Best Practices for Successful DevOps Implementation
For successful collaboration amongst the organizations and software service providers, DevOps Best Practices provide a variety of propositions and applications to implement DevOps.
Check out upGrad's Advanced Certification in Cloud Computing
1. Active Collaboration of Stakeholders
Fundamental to DevOps practices is the close cooperation and active participation of developers, operations staff, support people, and other stakeholders. Initiated by Extreme Programming (XP), "onsite customer" is a common practice aimed at motivating developers to work in close association with the business and to encourage the support staff and operations to cooperate with the developers. Input from all the stakeholders greatly improves the chances of success.
2. Automation of Tests and Building Environment
In order to develop quality code, the software needs to be regularly tested by developers. With DevOps, developers get an early testing opportunity to identify and sort out issues. In contrast to manual testing, automated testing enables faster execution of the Software Development Life Cycle and is a significant aspect of code development, middleware configurations, and changes to data and networking.
Automation of the building environment is critical when virtual infrastructure is used; the manual building of environments poses the risk of essential requirements being neglected or reverted to legacy implementations.
Explore our Popular Software Engineering Courses
Read: DevOps Engineer Salary in India
3. Integrated Configuration and Change Management
Integrated configuration management allows the software development teams to use the existing services in software development and eliminates the hassle of creating new services over and over again. It involves monitoring, automation, maintenance, and management of system configurations taking place across networks, applications, servers, storage, and additional managed services.
Change management appears in the picture whenever the need for a change arises during configuration management. What kind of consequences and opportunities the change may expose and what other systems could be affected at a broader level are essential aspects of change management.
Explore Our Software Development Free Courses
4. Continuous Integration and Continuous Deployment
Continuous Integration is a practice referring to the regular up-gradation of the changes in the code in the repository. This tool enables developers to detect challenges in integration and solve them at an early stage, thus improving collaborations among teams and delivering the finest software products.
The process of continuous deployment involves the automatic deployment of the code in the production environment. Several tools are available that carry out continuous deployment right from staging up to production, helping developers to minimize the time between the identification and creation of new features and their deployment in production.
Also read: DevOps Project Ideas
5. Continuous Delivery and Product Support
To minimize the manual work, risk of product failure, and increase the efficiency of deliveries, DevOps adopts the practice of continuous delivery. The developers update the newly developed code; get it assessed by the QA team by both manual and automated methods, and once the case clears all the tests, it is approved for production.
Thus, applications are built, tested, and released in fast, frequent and short cycles. To solve issues relating to the production process, developers resort to the policy of production support to understand and enhance the process of software designing.
upGrad's Exclusive Software Development Webinar for you –
SAAS Business – What is So Different?
6. Application Monitoring and Automation of Dashboards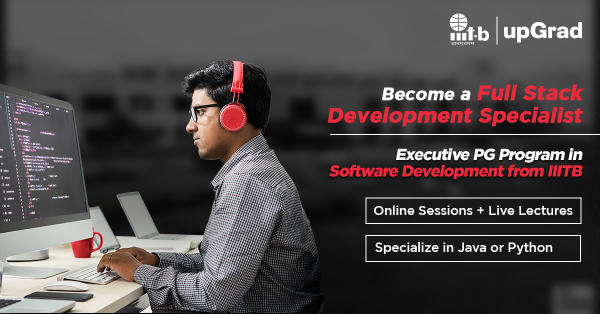 A crucial pre-requisite to optimizing the performance of the application is monitoring the infrastructure of the app that includes operating systems, application servers, and communication services.
Thus, it is vital on the part of the operations and development teams to pro-actively monitor and check the app performance through various tools available for the purpose. Automated Dashboards act as a centralized hub to provide real-time data and insights of each operation, along with an understanding of the right set of tools for automation testing. Thus, the operations teams get a comprehensive view of the changes occurring in the system.
In-Demand Software Development Skills
Conclusion
DevOps practices are used by software developing companies for establishing transparency and efficient collaboration amongst operations and development teams so that applications of high-quality can be delivered. The DevOps Best Practices discussed in this article can be implemented by organizations and IT service providers to develop and produce robust solutions in software applications.
If you're interested to learn more about full stack development, check out upGrad & IIIT-B's PG Diploma in Full-stack Software Development which is designed for working professionals and offers 500+ hours of rigorous training, 9+ projects, and assignments, IIIT-B Alumni status, practical hands-on capstone projects & job assistance with top firms.