Why Do You Need an MBA
Currently, there is a booming number of career options to choose from, complete – packed with the sheer amount of potential in them. So is the abundance of highly skilled and educated people for these crafts. Such times call for a damn good post-graduation programme to hone your skills as well as get you in the right ethics. What better than an MBA program that comes with all that you need and some more?
Career Advantages After Doing MBA:
Apart from giving you an excellent salary in your first job, what else can MBA give to you? Well, for starters with an MBA, you can quickly get into a top management position at your company, make some excellent networks and finally set up your empire. If that isn't good enough for you, then here are the fool-proof reasons (with statistics) that why you should pull up your socks and get into an MBA programme right away:
Rise Above Entry Barriers
Several blue-chip organizations take only MBA graduates (even at entry-level positions) in their hiring policy. Such organizations promote a costly development scenario where you can quickly move up the ladder once you're in!
Learn High-End Management Skills
MBA applicants are considerably younger in their starting and come with a maximum of two years of professional experience. An MBA specialization would help you know the Nuances of the company's operations. Here are the things that your MBA programme would help you to have a grasp on: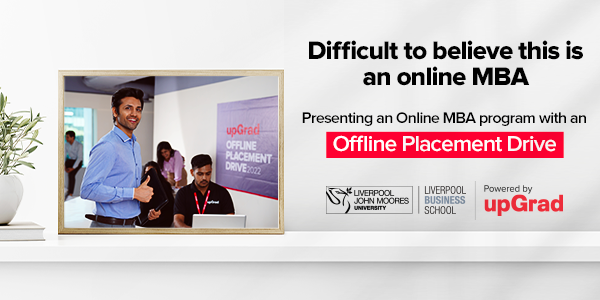 Manufacturing, Advertising, and Selling your products online

Maintaining a regular flow of a company's finances

Acquiring aptitude about how the business world works

Hiring the correct people for the work

Building hierarchies and making the company thrive

Going to lengths and breadths to complete deadlines
If you've been a keen student learning all your life, pulling off high scores and learning new things every day – an MBA programme is the reality check you'd need to understand how little you know about how the business world functions. The MBA programme at a good B-school would help you crack up any ignorance in you and help you learn the newest management techniques and a self-challenging scenario.
MBA or MTech / MS – What to Choose After Engineering
Going Places – Literally!
If you've always wanted to work in new places, then choosing a good MBA program can be a great start to a long-term view of settling down in a home for work post-graduation.
For the students who are new to the 'international mobility' school ratings, the visa regulations must be made clear to them as some MBA rankings are based upon them. International mobility can be defined as the percentage of graduates who end up working in a different country than the one they hail from.
Say Hello to High Salaries
Job security and a high salary are the reasons why good MBA programmes are looked upon in recent times. From the popular career choices like business operations
Manager, management analyst, market research analyst, etc. The average salaries for MBA graduates:
U.S: 84,650 EUR/year

European countries: 100,000 EUR/year
Learning Team Work and Team Building
Just like every other right school, you can work closely in a series of team projects, except that in any good B-School you are highly likely to work with experienced professionals (and also good performing ones) in a team and learn the ways of the work. Though this would have been a great thing to know (and master) before entering into an organization, the B-School is an excellent opportunity for self-evaluation and learning the fundamentals of team building at the same time.
Career Options After MBA – Highest Paying Management Jobs
Stand Out Amongst Others
For an MBA graduate, things start excitingly taking shape when the very same degree becomes the catalyst in dozens of chain reactions that work in favour of yourself against thousands of applications (even the experienced ones). This is because the MBA degree shoots up in the eyes of potential employers who need an expert in their organization, who, later in their career, can prove to be an excellent resource to the company.
Most people think that an MBA is all about getting more significant pay and high-end jobs in an organization. But in reality, there are several tiny, yet fierce points that you're probably missing out on when enrolling into an MBA programme at a good B-School that would mean a lot, several years down the line:
Reasons How MBA Can Help
:
It's a common misconception that an MBA is only deemed fit for facts and figures. Instead, MBA graduates are known for their practical, creative ideas as well as sharp strategies in the industry. After all, originality holds the same relevance in the commercial sector as much as it is relevant in the music or art industry.
The art of 'manage' people:
Yes, that's what is the secret sauce behind all those management classes' prep talks. Before B-School, you never had the requirement of managing big teams in terms of co-working towards one big goal. The B-Schools are quite crisp in defining these set of concepts that you need to listen to stop snickering and start opening up your ears.
People at B-Schools can talk. Like a pro. Being eloquent speakers (and listeners), B-School students in general, get approached by a lot of employers, and people and know how to make the most of them. Getting numerous amount of possibilities, the noble art of weaving thoughts immediately into snappy responses is something that you're going to cherish forever.
It has been a common trend that the career window of an individual opens and closes too soon – in between the mid to late '20s. Racing against time, an MBA programme can be your answered prayer to finally do, learn and work in a sector that you've always wanted to get in, but couldn't. For example: If you've worked in content management in the struggling seven to eight years of your career, but have wished to move into publishing for long – now is the time when you can finally do so. Evolving at a breakneck speed and the publishing industry will prove to be a great litmus test for your MBA career – given its dynamic trends and growths. With the right classes in the publishing industry MBA degree, you're on your way to regain your focus and get the throttle set to high.
Top reasons why an MBA is important?
The MBA degree allows you to move up the ladder fast. The MBA allows you to accelerate professional success much faster as opposed to without MBA. If you also move up faster and get better opportunities with a high pay scale, and this is why do you want to do MBA then you should definitely go for it.
The MBA allows you to become job-ready. It shapes your career so that employers would see you as an asset to their company. An MBA inculcates such qualities in you, which help you to withstand various challenges and difficulties that may come your way. This is another reason why you want to do MBA.
Another reason why do an MBA is when you end up in a B-school, you get to involve yourself in networking which helps expand your circle. You get to know people who hold the same tag as you of alumni from a reputed B-school, who could be spread globally and our future business leaders.
Unlock your own potential
The curriculum of an MBA is such that it polishes the students. The students are put through various situations academically and in extracurricular activities. This allows them to discover new traits of their personality.
Build technical skill sets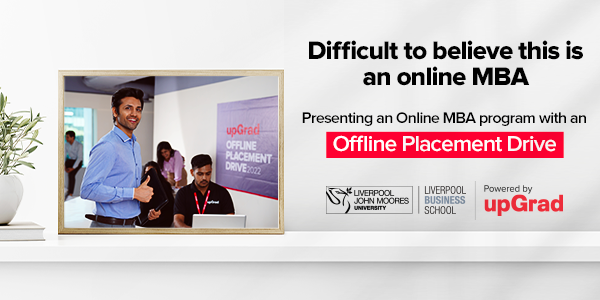 The MBA helps one in learning the technical skillsets which are useful for long-lasting career growth. Having technical skills helps individuals to get a competitive edge and gain benefits over other individuals. Technical skills help you to solve business problems taking much lesser time.
When it comes to getting into an MBA programme from a recognized university – there are no wrong answers to it. There are plenty of reasons and advantages that you may identify yourself with. Even if everyone may have their purposes, an MBA degree is an excellent headstart you'd need to reap sweet rewards!
Read more if you are interested in doing IMT Ghaziabad & upGrad's PG Program in Management Specialization in Sales & Digital Marketing. which offers 2 live projects, 13 case studies, IMT Alumni status, 250+ Hiring partners and more.
Learn MBA Courses from the World's top Universities. Earn Masters, Executive PGP, or Advanced Certificate Programs to fast-track your career.