Making career decisions is a daunting task in itself. Especially if you are about to graduate from college and facing the ultimate dilemma of "What next?" It is common to feel indecisive at this stage, but it can be equally stressful as there are many unanswered questions. Should you enter the workforce? Do you need to study further? Would a generalist degree like an MBA be helpful? And a lack of information about these options can make you feel more lost in the entire process. So, we have compiled a list of reasons why an MBA after graduation could work for you.
An MBA provides you with the knowledge of general business and management functions. It equips you with theoretical and practical tools that you can apply in the world of business. As a multidisciplinary field, it welcomes bachelor's degree holders from almost every field of science, commerce, and arts. Earning an MBA from a top-tier business school can transform your career by opening up new and exciting avenues.
Here are ten advantages of getting an MBA degree after graduation:
1. Enhancing your knowledge and skills
An MBA can be an excellent way to quench your curiosity about various aspects of the entrepreneurial and corporate ecosystem. Besides building your business acumen, the program can help you develop problem-solving and strategic planning skills, which can be applied across different fields. According to an annual survey conducted by the Association of International Graduate Admissions Consultants (AIGAC), acquiring business-related knowledge and skills emerged as one of the top reasons among applicants for choosing an MBA degree. Moreover, the transferable skills and qualities you obtain are widely applicable across multiple careers and throughout one's life.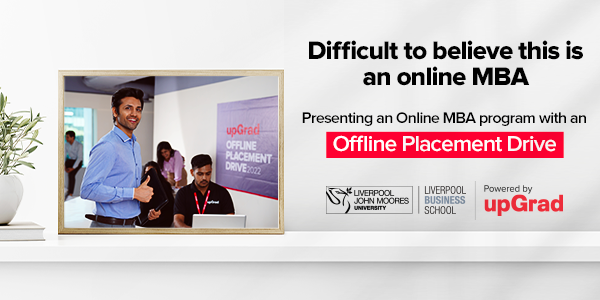 2. Getting a Better job Profile
Sometimes you may not get the desired work profiles right after completing your undergraduate education. And when you are unsure about entering the field of work, going for advanced programs like MBA helps. You can use your time in the B-school to build your self-confidence, hone your communication skills, and boost your critical thinking abilities. Now, you will be ready to enter the job market to pursue and re-energize your career. Even the entry-level job offers for MBA graduates come with higher levels of responsibility.
3. Earning Credibility
In today's highly competitive job market, a bachelor's degree may not be enough to stand out amongst a pool of candidates with equally impressive credentials. Many employers regard postgraduate business education as a minimum requirement for managerial positions. Also, an MBA qualification comes with certain acceptable standards concerning academic rigor and competencies. Hence, prospective employers can be sure about your candidature for a particular role. This is why MBA after graduation is a preferred option by many.
4. Securing a Higher Salary
Pursuing an MBA after graduation also makes financial sense as it increases your base pay. Management graduates can earn nearly double the amount as compared to fresh undergraduates. If you manage to get into one of the top-tier business schools, your chances of negotiating a high starting salary go up. The average placement packages offered by high-ranking institutions are already very lucrative.
5. Time-Saving Benefits
If you are uncertain about your next career move, enrolling in an MBA program is better than taking a break from studies. In this way, you can remain productively engaged and explore your options while learning. Since MBA courses are usually rigorous and require multitasking, you can also improve your time-management skills, which are almost essential for corporate life. Therefore, going for a master's level of education now rather than later can prove favourable.
6. Expanding your career opportunities
MBA curriculum is designed to equip you with the awareness of business functions as well as people management skills. From real-world case studies to insightful classroom discussions, all efforts are directed towards enabling better understanding among students and opening up more avenues for them. Therefore, an MBA is often viewed as a gateway to leadership positions.
7. Decent Return on Investment
Since the expected post-college salaries for MBA graduates are quite competitive, it provides a good Return on Investment (RoI) in quantitative terms. Previous placement records and industry trends serve as reliable indicators of the average compensation packages. But the cost-benefit analysis of your MBA degree should also include other factors like the institute's rank and reputation, faculty, alumni, experiential learning opportunities, past recruiters, time commitment, campus life, etc. It is a significant investment in terms of time and money. So, take the plunge only when you are sure about why MBA after graduation is the right step for you.
8. Enabling opportunities for networking
Your professional network plays a significant role in your career development. And B-schools provide extensive networking opportunities by facilitating interactions with top professors, industry experts, alumni, potential clients, and employers. Platforms like LinkedIn and events organized by career services offer additional prospects for building connections.
9. Facilitating a Career Direction
Whether you want to start your own business, work as a manager in a corporate firm, or climb the career ladder into a generalist management role, an MBA can help you make the transition. Moreover, learning can offer you tremendous support while you are still figuring out what makes you happy. It can refine your personality and, thus, encourage you to move forward on your chosen career trajectory.
10. Developing a broader perspective
MBA programs are known for their diverse classrooms. As you engage with people from different backgrounds and viewpoints, there can be a shift in your perspective and way of thinking. You also understand the value of teamwork and collaboration. Soft skills and people skills occupy a special place in the world of work, whether it is your own business or a corporate setup.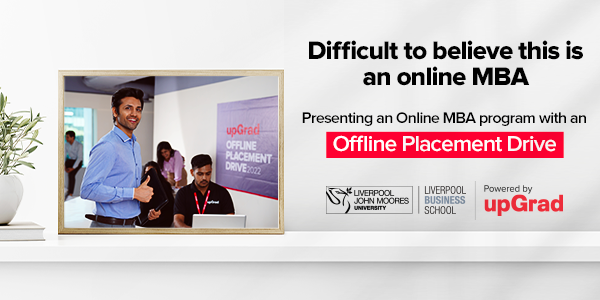 Featured Program For you MBA From Golden Gate University.
With this, we have discussed why MBA after graduation could prove beneficial for your career. So, keep all these things in mind and make an informed decision!
Learn MBA Courses from the World's top Universities. Earn Masters, Executive PGP, or Advanced Certificate Programs to fast-track your career.