As per the survey reports on Corporate Recruiting, 81% of surveyed companies hired MBA graduates. Yes, there is an evergreen demand for MBA but, "How to Know If an MBA is Right For Me? When should I get my MBA?" These two questions haunt most students who have aspirations of pursuing a management degree.
Many people think it is a waste to spend a year or two for experience and to pursue an MBA right after Engineering or a bachelor's degree. Others believe that experience carries great value while sitting in classes for an MBA, especially when it comes to grasping the lessons.
What is the Best Time to do MBA?
Pursuing an MBA Right After Graduation
There are few reasons to get your MBA right after graduation without waiting for two or more years. Firstly, you will be able to cope with studies quickly right after graduation as you are already in the flow. Secondly, there is a relatively higher demand for freshers to MBA in recent years.
In these years, a batch of IIM would have 25-35% of students fresh after graduation. Thirdly, placement opportunities for 2 -3 years experienced, and the fresh graduates are more or less the same. Utmost, there will be a difference between 4-5 lakhs.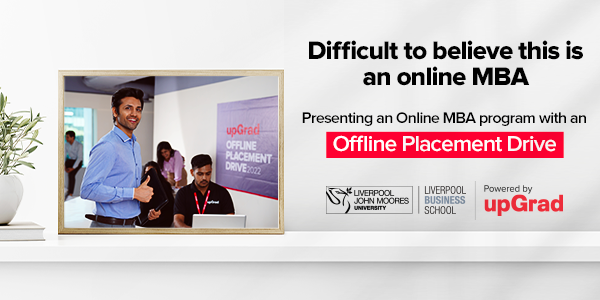 On the other side, there are multiple downsides to doing an MBA without experience. Though the curriculum is going to be the same for experience and fresh grads, the level for understanding and grasping capability will be less as compared to the experienced.
Thought you learn a lot of real-world scenarios during your course, without experience, most companies offer only entry-level jobs to MBA freshers. Lastly, MBA carries the most value when it is done from renowned institutions. Top institutions will have stringent entrance procedures and exams, which will require tedious preparation.
If you decide to continue with an MBA just after college, you should start your preparations at least in the second last year of college. Would you be able to make time for it? You will need to build a tight plan around it.
Here are the pros and cons of doing an MBA right after graduation.
Pursuing an MBA After a Work Experience
There are several advantages of doing an MBA after working for 3-5 years. Firstly, you get extra weightage directly or indirectly. Some institutions give preference to people with work experience. But it would depend on the institutions you are trying to get into.
Secondly, you will be able to grasp lessons better as you already know the corporate style and the intricacies of the management side. Thirdly, companies, when recruiting to senior-level or mid-senior level leadership, prefer students with work experience. As such, companies are ready to offer higher CTCs to MBA graduates who have experience.
Most top-schools have "lateral placements," i.e., placements exclusively for students with experience. With a couple of years of working, you would have made some savings that you can invest for your MBA.
Else, with the years of experience and salary credits, you would have built and trust with the bank along with a good credit history. It will be easier for you to get an educational loan to finance your MBA. Certain rare companies will sponsor your MBA fully. In most cases, the type of MBA chosen will be distance or weekend and in some rare cases, a regular MBA. This is a risk-free advantage you can take from your company.
Deciding When To Do an MBA in India
When to do an MBA during your career depends on the reason why you want to do an MBA. Broadly classified there are two reasons for it
You will need an MBA if you're going to move to a leadership role, or you are already in a leadership role but want to learn to perform better. If you are doing an MBA for this reason, you will need experience, and it's better to pursue MBA after gaining 3-5 years of work.
People do an MBA to change their career path completely. For example, if a person is into the IT sector or has done Computers for graduation, but out of personal interests, he wants to become an investment banking expert, he can pursue an MBA in finance to get hired into top-notch finance institutions with high CTCs as career options after MBAs are pretty attractive.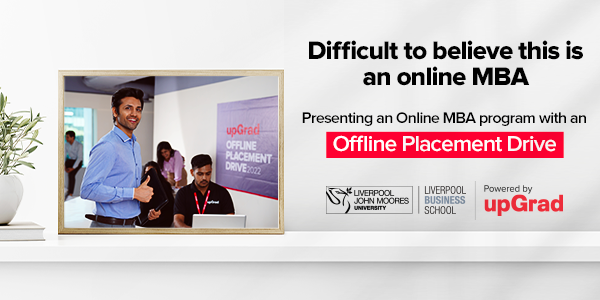 This scenario doesn't call for much industry experience as you are going to change your industry anyways. Doing some internships while you are on the MBA course can gain you an added advantage.
Let's wind up
If you are keen on upgrading your career with an Executive MBA course, upGrad is offering MBA from Liverpool Business School. The program has been designed to stand at par with the best on-campus Executive MBA programs across the globe.
Learn MBA Courses from the World's top Universities. Earn Masters, Executive PGP, or Advanced Certificate Programs to fast-track your career.