Crawl budget is one of the most undermined parts of the SEO industry and is often considered to be an ancient, dormant feature by brands across the world. On the contrary, the crawl budget has evolved according to modern industry standards and Google algorithms to make it more significant over time. 
As per Google, a crawl budget is the summation of your websites' crawl rate limit (which ensures that the Googlebot or other bots don't crawl on your web pages too much, causing any damage); and the crawl demand (which defines how much Google wants to crawl the pages). 
However, the crawl budget helps in understanding the attention or weightage that search engines provide to your website. Several computer programs have been programmed to gather information from web pages, known as bots, crawlers, web spiders, etc. It can help decide the number of pages that Google would crawl on your website in a day, and has no fixed limit since these can crawl from 1 to 40,00,000 pages or more in a day.  
Therefore, it is essential to optimize your crawl budget to help gather better information on the updated pages on the website, analyze its content quality, and send the data to other search engines. Therefore, the better the crawl budget, the quicker the information reflected in the search engine indexes, which can make changes to your website. To get more knowledge on technical SEO, check out our digital marketing courses.
To understand better the crawl budget, let us first go deeper into the crawling process.
Read more: Technical SEO: 7 Best Practices You Should Implement Right Now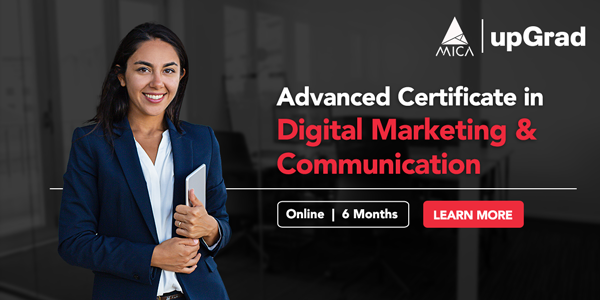 Crawl Budget In Terms of SEO

It is a relative term widely used in the SEO industry to represent the various methodologies and concepts necessary for the bots to crawl. The techniques can depend on the number and type of pages that the bots crawl. Search engines assign crawl budgets to websites because there and unlimited websites online, but there are limited resources from the search engine page's perspective to cover and gather data from the same.
The budget can help them have their attention distributed across numerous websites and prioritize their crawling event. The crawl budget that gets assigned by search engine pages is decided upon the following factors:
Crawl limit:

The frequency of

crawling a website

can handle and its owner's preferences.

Crawl demand:

Which of the website URLs are worth crawling, based on its popularity and relevance
Digital Marketing Free courses to Learn
Since there's a lot of confusion regarding crawl budget, many brands often unknowingly underutilize or neglect the crawl budget assigned to your website, causing more damage to their online SEO strategy and SERP results. 
Every day, the crawler gets assigned to a list of URLs, and it needs to cover each URL systematically. For this, the crawler would require to acquire the robots.txt file on a timely basis to understand if it can still crawl each of the given URL and start crawling one after another. There's no predefined reason why Google deems a website worthy of crawling, but factors like updating XML sitemaps and new backlinks can influence the crawling and leverage the most of it. 
So, what does the term 'budget' refer to in the Crawl budget? Is it something related to finances?
The term crawl 'budget' is an indefinite term used to describe the frequency that the bots visit the website, and the pages it visits first. The budget can be a combined effect of many factors like crawl demand, crawl rate, as discussed above.
Crawling holds much importance for brands with larger websites, with many landing pages, like for an eCommerce website like Amazon, when it adds new sections/categories to its website, which itself contains thousands of pages. This is the ideal scenario when you'd require the crawl budget to quickly get all of these pages indexed. However, having too many redirect chains can also affect your crawl budget. 
Best Online Digital Marketing Courses
Why do crawl budgets matter?

It matters so much because you want search engines to quickly index your pages, update the existing one, and soon get visitors on those pages to begin converting. Without active crawling, your visitors may never be able to know or make a purchase on your website for newer, updated products, remain undiscovered, and waste your crawl budget unnecessarily. There are also ways to see the crawl budget for your website if verified on the Google Search Console. Here's how:
First, log in to the Google Search Console and choose the website for which you'd want to know the

crawl budget

.




Second, move to Crawl > Crawl Stats, where you can see the number of pages

Google crawls

every day.
For example, if you see that the average crawl budget is 70pages/day, and it remains the same, then the monthly crawl budget would be (70 pages) x (30 days) = 2100 pages in one month. 
Google says that with millions of websites crawled every day, the pages with a higher crawl budget gets more attention from crawlers and draws the bot to inspect those pages, without directly increasing SEO activities but mostly benefitting business owners from the same. 
Read: Digital Marketing Tutorial
Optimizing Crawl Budget
There are ways in which you can ensure that your crawl budgets don't get wasted anymore, by following industry best-practices. Here are some of the most common reasons to keep a check and optimize your crawl budget:
Accessible URLs:

Ensure that no URL saves any parameter for a broader selection in the product filter. 

Good Site Speed:

With faster page load speed, the chances of

crawling rate

increase gets higher and keeps the user experience maximized

Internal Linking:

Google loves websites inter-linked to many pages within the site, having pointers scattered everywhere. Additionally, it is because of the internal linking that the Googlebot visits all the pages on your website that you need to index.

No Poor Content Quality:

Pages with poor quality or little content don't add any value to the website and may affect your website's overall

crawling rate

.

Flat Website Architecture:

The more popular your website is, the more link authority you have. Therefore, a flat website architecture helps leverage the link authority to all the website pages and garner more attention from website crawlers. 

Restricting Duplicate Content:

Google resents copied or duplicate content pages, and therefore, having such pages on your website may affect the overall

Crawl budget

and rate.

No Orphan Pages:

It is incredibly crucial for your website to have numerous internal and external links on all its landing pages. Without such links, a page is called an 'Orphan page' that often gets de-indexed or takes Google a lot of time to discover such pages in search engine results. 
Also Read: Must Read 73 Google Analytics Interview Questions & Answers
Top Digital Marketing Skills
upGrad's Exclusive Digital Marketing Webinar for you –
Webinar with Q&A Session on Digital Marketing
Conclusion
Crawl budget is, was, and will probably be one of the most critical elements in terms of getting a website indexed and more visible in the Search Engine Result Pages over time. Every SEO professional needs to find ways and keep a close watch over the crawl budget optimization that indirectly leads to better SEO presence of any brand.
If you want to get your hands-on digital marketing, check out Advanced Certificate in Digital Marketing and Communication
Popular Digital Marketing Blogs
What is Crawl Budget?
Crawl Budget is the number of pages that Google crawls on a site on any given day. Google does not always spy on every page on your site instantly. In fact, sometimes, it can take weeks, which might get in the way of your SEO efforts. At this point, it is time to optimize your crawl budget.

The number of pages Google 'crawls' is your 'budget.' This is usually ascertained by the size and health of your site, as well as the number of links to your site.
How to determine if your site has a Crawl Budget issue?
To figure out whether your site has a Crawl Budget issue, first, count the number of pages you have on your site. You can refer to the XML sitemap to get a bird's-eye view of this. Second, go to Google Search Console, head to Legacy tools, and click 'Crawl Status.' Then take a note of the average number of pages crawled per day. Lastly, divide the number of pages by the average number of crawls per day.

A number that is higher than 10 indicates that your site has 10x more pages than what Google is able to crawl. Hence, optimization of your crawl budget is required.
How to optimize your Crawl Budget?
Optimizing your Crawl Budget comes down to making sure that no Crawl Budget is wasted. Essentially, it includes fixing the reasons for the wasted Crawl Budget. To help you optimize your Crawl Budget, there are some standard pages that you must avoid to prevent the wastage of your Crawl Budget. Use accessible URLs with parameters.
Ride the Digital Wave