Python is a general-purpose, high-level programming language widely used in machine learning applications, web development, and other real-life applications. Its wide range of built-in modules, easy-to-read syntax, and community support makes it an excellent programming language to learn. 
Working on Python real time projects familiarises you with relevant tools and technologies that may help you build other great projects in the future. You will learn about Python libraries, environments, and cutting-edge development tools that will broaden your scope of experimentation. 
Let's go through some simple real-time projects in Python that will strengthen your fundamentals and also hone your portfolios.
1) Number Guessing Game in Python
This small, fun Python project involves producing a random number between 1 to 100. After generating a random number, the users are allowed to guess it. The users win if they guess correctly; otherwise, the project informs whether their guess was very low or high. If the users lose, they get another chance to guess a random number.
2) Python Password Generator
This project helps you to learn how to create passwords of varied lengths and complexity levels. Also, it imparts how to save them securely. The project helps you learn Python fundamentals and hone your coding skills.
You can use a 'for loop' in Python to create a password generator. The loop randomly chooses digits, alphanumeric characters, and punctuation characters to create the password string. Moreover, you can set the password length that states the number of loop iterations. Using a nested for loop helps you to improve the password generator to create multiple passwords.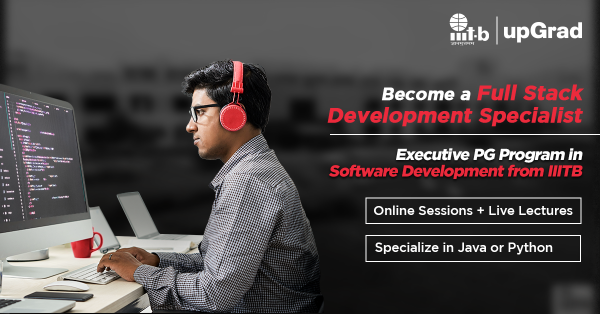 Check out our free technology courses to get an edge over the competition.
3) Desktop Notifier App in Python
If you want to ensure you would never miss any deadlines, then the Desktop Notifier app is one of the best Python real time projects. It tracks your to-do list and reminds you about all the important deadlines. It involves creating a simple app that shows notifications on your desktop whenever a task is due.
While working on the project, you will learn the Python requests module to retrieve data from a remote API. Also, you will learn how to use the Python py-notifier module to show notifications and how to use the Python Pillow module to create images.
4) Create a Chatbot with Python
Chatbots offer real-time customer support and are renowned as valued assets in many organisations. This project imparts the Chatbot library's fundamentals that help you to create and train a self-learning chatbot through a few lines of code.
If you want to learn and train a chatbot, this one can be the most suitable real time project. You will learn how to develop and train a command-line chatbot to personalise its responses. Moreover, you will also learn how to implement data cleaning on the chat export using regular expressions
5) Build a GUI desktop calculator using Python and PyQt
Mobile and web applications have dominated the software development market. However, there is still demand for using traditional graphical user interface (GUI) desktop apps. For this project, you will need to use Python libraries like PyQt, wxPython, Tkinter, PySide, and a few more.
You will learn how to develop GUI with PyQt and Python. Using the app's logic helps to connect the user's events to the app's GUI. Moreover, you will learn how to manage PyQt app through a suitable project layout.
Check Out upGrad's Software Development Courses to upskill yourself.
6) Build a memory puzzle game using Python
Using Python programming, you can build an interactive memory puzzle game that helps you remember things. To work on this project, you need a fundamental understanding of Python and Pygame modules.
The player clicks on the tile to disclose it. When two similar tiles are disclosed, your score increases. You should disclose all pairs of shapes to complete this game. Upon game completion, the screen will display the number of moves required to finish the game.
7) Build an interactive quiz application in Python
The web-based quiz app lets users answer quiz questions and get feedback on the answers. The application tracks the users' progress and displays their answers at the end. While working on this project, you will learn how to save data in corresponding data files, interact with the users and enhance the app's usability. You can add more features to make the app more user-friendly and interesting
8) Create Typing Tester in Python
The project involves a set of scripts that assist you in testing and correcting your fonts. You must install font files on your system because the project is created to work with font files. The project helps the user to practise typing. Based on the random English words provided, the user must correctly type the English words without errors. It measures the typing accuracy based on the number of correctly typed words and the time required to finish typing.
Read our Popular Articles related to Software Development
9) Build an Asteroids Game using Python and Pygame
You can create basic to advanced games using the Pygame module and your Python skills. The project involves creating a clone of the Asteroids game. The game may require you to control a spaceship and fire asteroids. You win if you shoot all asteroids or lose if your spaceship strikes an asteroid. The game can also feature a single spaceship rotating right and left and accelerating forward.
You will learn the following aspects while working on this project:
Uploading images and presenting them on the screen

Controlling user input to control the game

Move objects as per the game logic

Identifying collisions between objects

Playing relevant sounds

Demonstrating text on the screen
10) Build an image recognition app in Python
It is one of the most versatile real time projects. This is because image recognition technology is used in various scenarios like detecting faces, recognising people in videos or images, detecting objects and scenes in videos or images, finding text in videos or images, etc. The app uses image processing algorithms and computer vision to identify objects in images and specify the object's name to the user.
In order to work on this project, you will have to import libraries like Keras, Matplotlib, OpenCV-Python, Tensor Flow, and Numpy. Apart from building visualisations of data using Matplotlib, you will also manage the data analysis of your image recognition application using Tensor Flow.
Explore our Popular Software Engineering Courses
11) Make a Discord Bot in Python
The communication and game community are vital when it comes to developing a game project in Python. Discord supports these in its all-inclusive package. Discord is a text and voice communication platform for gamers.
The project helps you to develop a bot for the famous chat application, i.e., Discord. You need a fundamental knowledge of Python programming and Discord API. It uses the discord.py library. Before indulging in Python coding, you must create several Discord components like an account, an application, a bot, and a guild.
The first step is to make a Discord account and a Discord app. Subsequently, the project will obtain and use the Discord API key to develop a bot. The bot will be added to a Discord server. Lastly, the project will code the bot and let it do various tasks like playing music, answering messages, etc.
12) Netflix Data Analysis in Python
The project uses Python tools to offer an intuitive interface for data analysis. It involves three modules, namely Data Analysis Toolkit (DAT), Data Exploration Toolkit (DET), and Visualisation Toolkit (VIT). These modules are developed on Jupyter notebooks having the JupyterLab extension.
The first step is to import the dataset and all the necessary Python libraries. To analyse the Netflix data, you must look at the classification of content ratings on Netflix. Subsequently, you will analyse the trend of production on Netflix.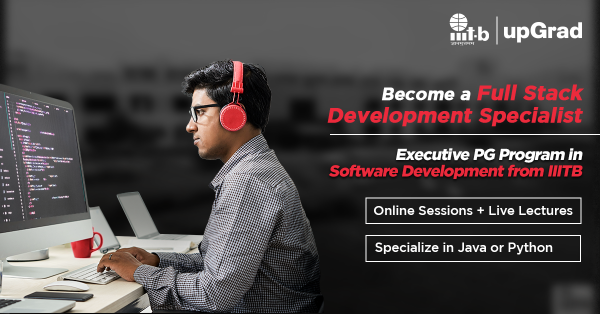 Takeaway
Working on these simple Python projects reinforces your Python basics and imparts several new skills that will help you in the future. Make sure to choose a real-time Python project matching your interest so that you can make the most of your time and effort.
And, just in case you aspire to reach the unprecedented height of a career in software development, upGrad's Executive Post Graduate Programme in Software Development can be an outstanding choice to progress in this growing field! The program works as your foremost step towards obtaining demanding software development skills.
You can enhance your software career's roadmap with the course's outstanding benefits like personalised industry sessions, AI-Powered Profile Builder, live lectures, online sessions, personal career mentorship sessions by industry experts, an exclusive job opportunities portal, and more. 
Acquiring in-demanding skills like software development process, basics of computer science, and developing scalable and robust websites, interactive web UI, and backend APIs, the program prepares you to tackle the industry challenges effectively.
Enrol now to initiate your journey with upGrad!
What are the best Python code editors and IDEs to use?
Beginner Python programmers may be clueless about how to select the best development environment. The best Python code editors and IDEs you can use are Sublime Text, Geekflare Online Python Code Editor, Jupyter Notebook, PyCharm, and Visual Studio Code.
What is the best approach to learning Python?
Following the below steps will help you to learn Python effectively. (i) Honing fundamentals that include learning its data types, basic syntax, built-in data structures, loops, conditional statements, functions, and more. (ii) Begin building small Python projects by applying the knowledge and skills you learnt. (iii) Understanding the fundamentals and building Python projects will not suffice, so practise the projects to ensure you are familiar with what you've learnt.
How to choose a real-time Python project?
Firstly, think about what interests you and accordingly select a project. Next, think about your Python learning objectives and ascertain that your project brings you closer to accomplishing those objectives. Start building a small Python project; subsequently, you can expand it or create another one.
Upskill Yourself & Get Ready for The Future