B.Com or Bachelor of Commerce is one of the most popular undergraduate courses students often pursue after completing their 12th standard. In the final year of the B.Com course, students have to submit projects on various commerce-related topics.
BCom project topics help familiarise students with extensive experience and real-world concepts of commerce – from buying and selling to logistics and trading operations.
Commerce not only influences business operations but also plays a pivotal role in shaping the economy, and the project topics centre around these concepts.
The commerce landscape is evolving rapidly with the advent of e-commerce. In 2023, the global e-commerce market is expected to reach USD 6.3 trillion. Along with e-commerce, other project topics for BCom students include Machine Learning (ML), Artificial Intelligence (AI), Augmented Reality (AR), Virtual Reality (VR), Computer Vision and Natural Language Processing (NLP).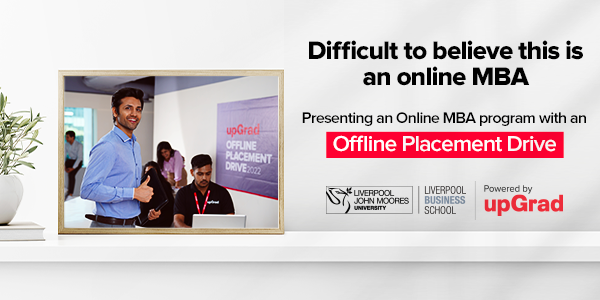 Choosing from the plethora of BCom final year project topics is indeed a challenging job. To work on a project successfully, you must understand the niches and then pick up the topic of your choice.
Let this article guide you to find your best match for BCom project topics and ideas for students in 2023.
Learn MBA Courses from the World's top Universities. Earn Master, Executive PGP, or Advanced Certificate Programs to fast-track your career.
How to Choose a B.Com Project?
Here is a detailed guideline to narrow down your choices for BCom final year project topics.
Select the project topic wisely
While choosing BCom project topics, keep the end consumers in mind along with their demands, preferences, choices and the target market. Do not forget to do thorough market research on which topic is trending in the business world and which matches your interest.
Project planning is very important
Once you have zeroed in on your project topic, it is time that you start planning on it. Consider the topics you must cover and the time required to complete the project. Research the topic as much as possible. Use various resources for analysing the business market. Create a project outline. Distribute it into segments and have a proper structure in place. Try covering all the sections equally.
Prepare a thorough research report and submit
A personalised research report is always an added advantage, particularly when adding local business details. Make sure that you have the following components in your B.Com project report:
Cover Page

Acknowledgement

Table of Contents

Introduction

Body

Framework

Data Presentation, Analysis and Findings

Conclusion

Bibliography

Recommendations

Annexure

Presentation
To grab the attention of your audience, you must establish credible sources. Try beginning your presentation by discussing the goals and ideas of your project. Provide a small summarised overview. Concentrate on your body language during the presentation and improve your communication skills. A storytelling approach with examples, imagery, or even voice notes makes a presentation more engaging.
If possible, try to make the presentation session an interactive one. Involve the audience by asking thought-provoking questions and following up with suitable explanations. For the ending, have a call to action.
List of Top BCom Project Topics and Ideas
Below are some of the top project topics for BCom students for their final year project.
1. Employment Opportunities Created Because of the Transportation Sector
The transportation sector of any country offers abundant employment opportunities to the people of the country. Reports say that the transportation and warehousing industry in the USA will have more than 2.95 million workers at firms which employ 10,000 people or more by 2026.
There are different transportation modes, including trains, buses, cars, metros, cable lines, etc. The project topic will include details on the different modes on which these transportations work. It will also include the transportation infrastructure of the country, the jobs that the industry creates, transportation movement and design, the challenges of this industry and similar topics. Details of overseas shipping transport can also be covered in the project.
2. Small-Scale Food Manufacturing Industry
One of the interesting BCom final year project topics can be the small-scale food manufacturing industry. These industries are mostly associated with making fruit beverage concentrates like squashes and juices, jams and fruit bars. In this topic, you can discuss things like different product types and categories, general trading deals, and pricing evaluations.
Other important points that you can cover in this project topic include market segmentation strategies, the usefulness of internships, product management, data analysis, product sampling, triumphing over competitors and an overall interpretation of the small-scale food manufacturing industry.
The project encourages students to take a course like Post Graduate Certificate in Product Management to understand products and markets better.
3. How Is E-Commerce Effective in Reducing Operational Costs?
With the e-commerce platform, businesses can efficiently sell their services and products to a wide range of global customers. Customers can access the online platform for their shopping needs on a round-the-clock basis. E-commerce is highly effective in reducing operational costs and gaining a competitive advantage, making it one of the most impressive and trending Bcom project topics.
E-commerce reduces the pricing of manufacturing, purchasing raw materials, shipping, packaging, and other miscellaneous expenses related to selling services and goods. This is why customers can purchase these goods and services at lower costs.
E-commerce also offers better inventory levels visibility, guaranteeing no excesses or stockouts. With this, companies can reduce their logistics expenses as there is no need to carry products to different places.
The project also emphasises the benefits of taking a Global Master Certificate in Business Analytics to understand the intricacies of e-commerce and modern trade technologies.
4. Impact of Globalisation on National Security
This topic can work well if you are looking for unique project topics for BCom students for their final year. This topic aims to examine how transnational threats are breaching security levels for countries. It also focuses on the impact of globalisation on national security.
This project analyses various aspects of globalisation. Following the increased threat due to security breaches, there is a significant increase in business. Businesses are amping up their security measures and looking to streamline their services. Though globalisation makes gateways for new threats to national security, it also has many positive impacts.
With globalisation, underdeveloped countries have increased their national income. People have become more aware of purchasing needful products. There is increased access to new cultures and talents, integration of markets and trade measures and better employee integration.
5. Project on Different Advertisement Mediums
Businesses intend to make profits and take the business venture to new heights. For this, businesses use various kinds of advertising and marketing moves to showcase their products/services to more numbers of customers. Businesses are trying and testing new marketing strategies.
Today's most popular advertising techniques include digital marketing, AI-based advertising, virtual and augmented reality technology, and social media channels like Facebook, Instagram, Twitter, and Pinterest. Businesses are investing in digital advertising heavily. In 2023, the investment reached approximately USD 626.6 billion, which is expected to expand and cover almost USD 835.82 billion by 2026.
Businesses have to engage their customers with interesting storytelling. In this project, students can explore various advertisement mediums. The project also emphasises the importance of taking up various courses on digital marketing, like Advanced Certificate in Digital Marketing and Communication, or a course in Machine Learning (ML) or Artificial Intelligence (AI), like Master of Science in Machine Learning and AI.
6. Study on Different Distribution Channels
Sales and marketing have three main distribution channels: retail, wholesale and direct-to-consumer. Manufacturers collaborate with consumers directly, sell products/services, and use various e-commerce platforms to reach customers.
On the other hand, retailers purchase from manufacturers and sell them to customers. This topic deals with understanding the relationship between wholesalers, retailers and manufacturers, including their core functionalities and features.
This project focuses on the marketing and distribution fundamentals, keeping things in mind like promotion, product, place, price, positioning, packaging, etc.
Explore our Popular MBA Courses
Summing It Up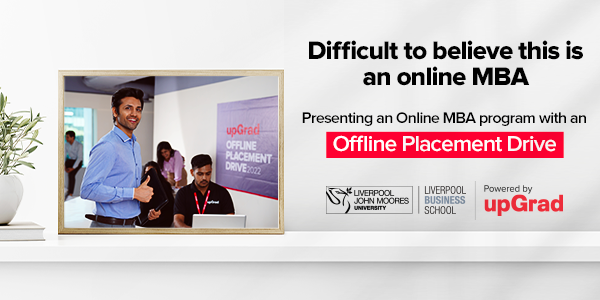 With the above-mentioned BCom project topics for the final year, you can choose the one as per your preference and interest area. The topics are devised considering the latest trends in the business world and the economy. Do not make the mistake of rushing through the project, as that will hamper the presentation. Instead, do proper planning of the project with thorough research on the various topics included in the project.
A well-planned and researched project will provide an industry overview and represent your B.Com knowledge and management skills. Include exciting data and statistics so that you can engage your audience and impart valuable information at the same time. Undoubtedly, a well-researched and planned project in the B.Com final year will help you acquire good grades.
Along with working on projects, upGrad's expansive list of in-demand certifications can further assist you in obtaining immaculate grades and the career of your dreams in the long run!