When discussing cloud technology, we must address the most pressing topic in this domain – the AWS vs. OpenStack debate. After all, AWS and OpenStack are two of the most popular cloud technology solutions. While Amazon Web Services (AWS) is favored by users worldwide due to its exceptional cloud hosting abilities and voluminous Data Centers, OpenStack is known for its proprietary cloud-based shared services for managing data storage, computation, and network needs. 
Top Machine Learning Courses & AI Courses Online
Let's compare these two cloud technologies to unravel the differences between AWS and OpenStack.
AWS vs. OpenStack
What is AWS?
AWS is an on-demand cloud computing framework that offers a host of different abstract technical infrastructures and distributed computing frameworks and tools for catering to enterprise needs. AWS includes mainstream cloud solutions like IaaS (Infrastructure as a Service) and PaaS (Platform as a Service). AWS allows you to develop advanced enterprise applications that are both flexible and scalable. The best part about using AWS is that it follows the pay-as-you-go model, so you only pay for the services you use. 
Trending Machine Learning Skills
Enrol for the Machine Learning Course from the World's top Universities. Earn Masters, Executive PGP, or Advanced Certificate Programs to fast-track your career.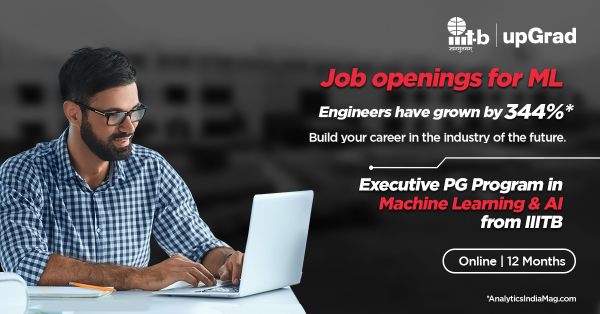 As the name suggests, AWS is a subsidiary of Amazon. With AWS, you can enjoy the perks of large scale computing capacity much more cheaply and efficiently than you could by building a physical server farm. 
What is OpenStack?
OpenStack is an open-source, IaaS cloud computing platform that's deployed in both public and private clouds. It comprises several components that function together to manage and control large multi-vendor hardware stacks of processing, storage, and networking resources across a data center. Users can operate OpenStack via web-based dashboards or APIs. OpenStack's biggest advantage is that it's compatible with all open-source technologies and syncs perfectly with popular enterprise software solutions. 
Apart from offering standard IaaS functionalities, OpenStack also includes components for orchestration, fault management, and service management services to improve user applications' availability.
AWS vs. OpenStack
AWS and OpenStack are cloud computing giants that enjoy a vast customer base globally. Although AWS is more popular than OpenStack, the latter is catching up fast. As far as the question goes, "which is better?" it largely depends on your company's specific requirements. So, without further ado, let's take a look at some of AWS and OpenStack's core aspects so you can make an informed decision!
Computing power
Essentially, computation refers to the process of running an application on a virtual server. While AWS has its unique scalable virtual network EC2 that works seamlessly with Xen and EMR Hadoop-based Big Data tools, OpenStack, has an IaaS infrastructure that can scale horizontally. This means OpenStack can expand across servers by incorporating additional machines into the existing pool of resources – you need not increase the CPU or RAM.
Storage
Every cloud computing platform comes with two types of storage units, block storage and object storage. While the block storage assigns virtual servers values to increase their capacity and backing up the virtual servers, object storage contains media files, images, etc. For block storage, AWS has S3, and OpenStack has Swift, whereas, for object storage, AWS has Cinder and OpenStack has EBS.
Networking
A good cloud computing platform must allow you to connect your servers to other virtual (both internal and external) servers. AWS extends this facility via its DNS scalable route 53, Amazon ELB (Elastic Load Balancing), and Amazon VPC (Virtual Private Cloud), allowing users to connect to corporate servers. It allocates private IP addresses to instances running on DHCP and ELB to distribute the incoming traffic to Amazon EC2 instances. On the other hand, OpenStack's LBaas (Load Balancer as a Service) and flat networks VLAN enable automatic and manual IP addresses and networks. 
Read: AWS Developer Salary in India
Monitoring
A cloud computing platform must allow you to monitor how your resources are being utilized. This is particularly important for the pay-as-you-go model. For resource monitoring, AWS has Cloudwatch, and OpenStack has Ceilometer. Although both AWS and OpenStack perform equally well, Ceilometer offers better control over the logistics. Moreover, Cloudwatch is exclusively designed for AWS.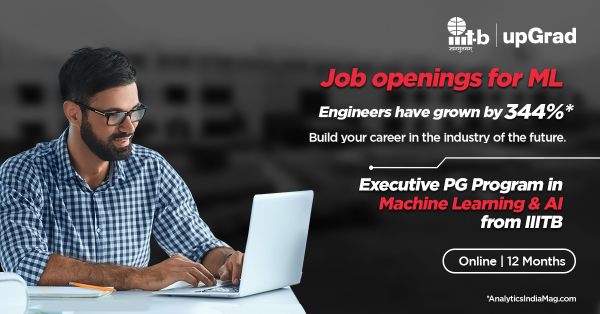 Also Read: Top 8 Exciting AWS Projects & Ideas For Beginners
Security
In terms of security, AWS leads the front as it encourages a more secure and private approach for accessing instances locked by a user. With AWS, you'll always be able to identify who has access to your networks and instances. 
Popular AI and ML Blogs & Free Courses
Final Thoughts
With that, we have reached the conclusion of the AWS vs. OpenStack debate. While OpenStack lacks some of the pre-installed applications and setups present in AWS, it is much more customizable than AWS. Plus, OpenStack is open-source, which is a huge plus point. AWS promises excellent customer support, but OpenStack is more resilient. In the end, it all comes down to your organization's computation and integration needs.
If you're interested to learn more about machine learning, check out IIIT-B & upGrad's PG Diploma in Machine Learning & AI which is designed for working professionals and offers 450+ hours of rigorous training, 30+ case studies & assignments, IIIT-B Alumni status, 5+ practical hands-on capstone projects & job assistance with top firms.
How is OpenStack different from AWS?
Amazon Web Services or AWS is a cloud computing platform offered by Amazon.com. It allows users to store, process, and retrieve data on the cloud computing platform via the Internet, making it possible for users to avoid the expense of building an entire local infrastructure. With the new release of AWS, AWS has revamped the Elastic Cloud Compute (EC2) and Elastic Block Store (EBS) to have a strong OpenStack flavor. OpenStack is a Cloud Operating System, a collection of software that provides the services required to build an Infrastructure-as-a-Service (IaaS) cloud. OpenStack's main components are compute, storage, networking, and image services.
Is AWS more secure than OpenStack?
The security of a cloud lies in the cloud security strategy. The two major cloud players, AWS and OpenStack are both open-source. However, the security control measures are different. AWS has security features such as identity and access management (IAM) and multifactor authentication. Other useful features include access logging, intrusion detection, logging collection, and security groups. On the other hand, OpenStack offers a variety of security features including intrusion detection, logging collection, firewalls, SSL encryption, and security groups. Since both have a wide variety of security features, the choice of which is more secure is based on your requirements.
Can we install OpenStack on AWS?
Yes. It is a perfect example of abstraction where you don't need to know the underlying technology to make use of the platform. And that's where OpenStack comes into picture. It offers the same functionality, but it's only a big pool of Infrastructure as a Service. You can simply use it as you would use AWS, and use some OS-specific drivers for services like networking, storage, and so forth. Of course, the best way to go about this is to take some training from OpenStack Foundation or from any good training institution.
Lead the AI Driven Technological Revolution
ADVANCED CERTIFICATION IN MACHINE LEARNING AND CLOUD FROM IIT MADRAS & UPGRAD

Enroll Today