Licensing and franchising both have their benefits and drawbacks in terms of business. The right way to determine which model works for you is by examining the number of factors that may work best for your company. In this blog, we will dive into some of the best models at work and help you to negotiate the most suitable alternative for your business.
Let's traverse into the world of licensing and franchising. We will look at franchising and licensing differences with their own examples and determine what makes them so distinct. We will also be examining the financial implications of each model.
What is Licensing?
To understand licensing, we must examine the parties involved, i.e. the licensee and licensor.
The licensee is the one that holds the license.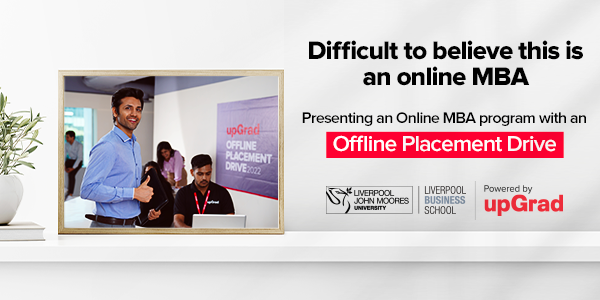 The licensor is the one granting the license to the licensee.
Licensing is the agreement between two parties, typically the licensee and the licensor. It permits the licensee to use intellectual property in their authority. But what is the endgame here?
The licensee has to pay a fee or royalty to the licensor, which marks a trade. Usually, intellectual property includes things like trademarks, copyrights, trade secrets, and patents. Knowing that you know about licensing, let's discuss how it benefits both parties —individual or organisation.
The licensor can quickly generate revenue by controlling how their intellectual property is used. On the other hand, the licensee gains access to valuable assets. This asset can be used in the positive by the licensor's wit. It includes their expertise, brand recognition, and reputation.
Are there several types of licensing arrangements?
Yes, licensing itself carries several arrangements which suit various businesses. Let's discuss the different types of licensing arrangements.
Exclusive licenses

– This license offers exclusive rights for using the licensed material.

Non-exclusive licenses

– These allow multiple parties or organisations to use a specific product/material.

Sole licenses

– Sole licenses aim to grant the licensee exclusive rights to a particular market/area.

Sub-licensing agreement

– This kind of licensing allows the primary licensee to grant rights to other parties.
Examples
Licensing is a profitable way of generating revenues, as seen in a report by LicenseGlobal, claiming $54B in retail sales by The Walt Disney Company. It made the highest-ranking company in 2022, like WarnerMedia and Hasbro.
Now that we have discussed the figures that licensing brings let's look at some well-known examples.
Disney

– Walt Disney's licensing model allows other manufacturers to make products and services about Disney. It is a good business model, allowing Disney to profit with just a few steps. Moreover, Disney signs agreements with entertainment producers to use their logos or characters to design merchandise and sell them.

NBA

– The NBA is a famous example of a brand licensing its products for recognition and profit. Different brands sell apparel and trading cards for NBA players.
What is Franchising?
Franchising is a great way to introduce a new product or service to the current market. A franchisor can quickly test a product by offering franchises to different buyers. At the same time, it also ensures meeting customers' needs and demands and helps the product or service improve throughout the timeline.
It is a business model which allows the franchisor to grant the licensee the right to market a product or service. They can do so using the business system approved by the franchisor. The franchisor receives a flat fee or a percentage of sales in return for these marketing and sales.
Why is it such an attractive business model?
Franchising is a smart way for entrepreneurs to make a good deal from their business idea. It helps business owners profit from an established, proven business model. Moreover, the franchisee organisation can capitalise on brand recognition and resources.
To summarise, franchising is a business model in which the franchisor grants the license to use its brand. In exchange, the franchisor receives a percentage of the revenue or a flat fee, as discussed openly by the franchisor and the franchisee.
By caring for the resources and recognition the franchisor offers, franchisees start a business with comparatively lesser risks and gain quicker outcomes.
Learn MBA Courses from the World's top Universities. Earn Masters, Executive PGP, or Advanced Certificate Programs to fast-track your career.
Examples
McDonald's

– Mcdonald's is one of the most popular spots for this generation. There are different franchises at Mcdonald's, but that's where licensing starts. Mcdonald's is one of the most reputed examples of an industry name that licensed their franchise.

Pizza Hut

– Pizza Hut is another reputed example of a franchise store that operates under a licensing contract.

Taco Bell

– Taco Bell is a well-known global food chain with a franchising contract that has established its wings across the globe.

Adobe

– Adobe is a one-stop destination for various software solutions and services, including Acrobat, Photoshop, and Creative Cloud. The company provides several licenses to individuals, agencies, and enterprises.
Franchising and Licensing Difference
When discussing licensing and franchising, it is vital to note that both have differences. Let's discuss these differences using a few key pointers –
Business models

– Licensing deals with offering intellectual property for sale, whereas franchising handles providing services.

Legal laws and regulations

– Licensing is a relatively simple procedure compared to franchising involving an elaborate set of provisions for compliance. It includes a contractual agreement between two agreeing parties. Franchising can also include compliance with local and national laws.

Ownership structures

– The onus of licensing lies with the utmost authority in the hands of the licensee. Franchising relies on the ownership of the business with the franchisee.
Types of business models

-Licensing can be ideal for some business types, while franchising can suit a chain of businesses. Licenses can directly add a name or reputation to an ongoing consumer goods brand.

Restrictions and limitations

– Acquiring licensing rights at any given time is better than franchising as it allows for more autonomy. Franchising authorities may have limited control over the product or service's sale. A licensing contract ensures creative control over the said property.

Control dynamics

– In terms of control, a licensor can only sign the contract stating the truthful and non-deceiving usage of the brand's properties. The licensor has no control over how the business operates, entirely different from how franchising works.
A franchise agreement outlines protocols and principles on business operations, brand trademarks, and business location.
Check out our free courses related to upskill yourself.
Explore our Popular MBA Courses
Pros and Cons: Understanding the Difference Between Licensing and Franchising
Licensing can be profitable given the right circumstances and the ideal industry. Software licensing alone is expected to see a $14.34B hike by 2023. The pointers below summarise the advantages and disadvantages of licensing and franchising.
Pros of licensing
Cost-effective in comparison to setting up a business from scratch

Allows access to brand recognition and reputation

Offers easy access to expertise and technological innovations

Allows companies to share their resources

Offers easier accessibility for customers

Includes specialised access to skill sets and knowledge

Legal protection of intellectual assets and property
Cons of licensing
Can significantly limit product development

Restricts access to authorised technology

It can be expensive in different industries

Can be increasingly challenging to monitor businesses

Can pave the way for legal disputes
Top MBA Skills
Pros of franchising
Can benefit from the franchisor's expertise and business knowledge

Offers access to economies of scale, like marketing and bulk purchasing

Paves an easy arrival to the market

Can benefit from the franchisor's current customer base

Provides a secure entry compared to independent start-ups
Cons of franchising
High start-up costs

Restricted control and freedom over licensed property

Possibility of business failure for franchisee

Sharing of profits with the franchisor

May not follow the standards set by the brand
Read Our Popular Articles Related to MBA
Summing up: Making the Right Selection
As summarised, licensing and franchising constitute two uniquely different business models for expanding any business. While licensing takes care of intellectual products or property, franchising employs selling a business model.
Depending on the business model, one can take on the role of a franchisor or a licensor. It is important to note that licensing can be cost-effective and lower risks indefinitely. On the other hand, relying on franchising would mean a more significant investment and time commitment to yield better ROI.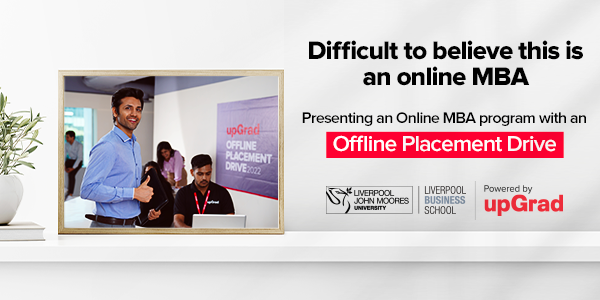 upGrad's Master of Business Administration course, offered under the guidance of Golden Gate University, is an excellent choice to fuel your marketing and sales career.
Besides offering insight into the necessary business skills and expertise, the program offers a relatively vast and time-efficient curriculum curated specifically under industry experts. Extended by the Harappa School of Leadership, this short-duration certification course covers all crucial aspects of an MBA program, including Marketing, Economics, Entrepreneurship and Finance.
Along with the new-age curriculum, upGrad extends many additional benefits such as an immersive learning experience, 24/7 career support, mentorship, capstone project and much more!