Welcome to the lively and ever-changing panorama of startups in Mumbai!
Serving as the pulsating heart of India's entrepreneurial network, Mumbai fosters innovation, ingenuity, and boundless promise. With its rich history of economic prowess and cultural diversity, it has become a fertile field for entrepreneurs in various areas. These firms, ranging from banking and healthcare to e-commerce and sustainability, embody the city's constant spirit of innovation.
According to the data, Mumbai has 565 startups, accounting for around 16% of India's vibrant startup community. This position cements Mumbai as the nation's third most prolific startup ecosystem. Mumbai's global status has declined by 8 points in the 2023 Global Startup Ecosystem Index. However, its domestic dominance has remained steady, with the country consistently ranking third, a position it has held since 2022.
Top 10 Startup Companies in Mumbai
Each new day brings new chances for businesses to create their route in the ever-evolving market of startups, making it an ideal time for entrepreneurs to establish their presence. Investors are increasingly keeping a close eye on the startup business, looking for remarkable ideas that have the potential to become viable businesses.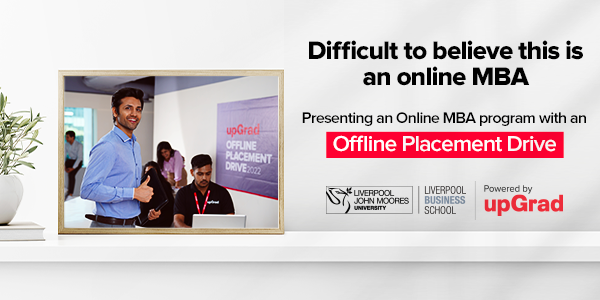 Armed with innovative offerings, simplified procedures, and steadfast leadership, these growing enterprises stand as the architects of tomorrow's possibilities, influencing what lies ahead. A perfect example of this impact can be found in a collection of Mumbai's leading startup firms.
So, let's look at some of the Mumbai based startups that are performing successfully nowadays.
upGrad's Executive Post Graduate Programme in Machine Learning & AI can be an excellent opportunity to become a part of this dynamic, ever-evolving landscape. However, for now, let's explore Mumbai-based startups to better comprehend their influence!
OneAssist
Year of Foundation: 2011
Founded by: Gagan Maini, Subrat Pani, and Asif Ali
Industry: Fintech / Consumer Services
Product/Services: OneAssist provides a variety of comprehensive protection and help services designed to improve modern consumers' security and convenience. Their products and services are divided into several categories: mobile protection, wallet protection, cyber fraud protection, travel Assistance and home protection.
OneAssist is one of the best fintech companies Mumbai. The major goal of OneAssist is to reduce the risks and difficulties associated with unexpected events such as the loss or theft of valued belongings such as smartphones and wallets or the compromising of sensitive personal information. The company provides a variety of subscription-based programs that address many parts of daily life, including mobile device protection, wallet protection, and even travel support.
LocoBuzz
Year of Foundation: 2015
Founded by: Vishal Agarwal
Industry: Marketing Technology / Customer Engage
Product/Services: LocoBuzz provides a wide range of services, including social media management for posting schedules, engagement metrics analysis, and real-time client response.
LocoBuzz, founded in 2015, is a Mumbai-based firm that specialises in marketing technology, particularly emphasising customer interaction and experience development.
This start up company in Mumbai primarily offers an extensive collection of tools designed to help businesses connect, engage, and communicate with customers across several digital channels. The company uses data analytics, artificial intelligence, and automation to provide various services that create meaningful brand-customer connections.
ePaylater
Year of Foundation: 2015
Founded by: Aurko Bhattacharya, Prasannaa Muralidharan, Uday Somayajula
Industry: Fintech / Digital Payments
Product/Services: It provides quick credit for online purchases, expediting the process and eliminating the need for advance payments.
ePayLater, founded in 2015, is a major participant in the financial sector, specialising in innovative digital payment solutions. ePayLater's services provide users with an alternate means of payment for online purchases, increasing flexibility and convenience.
The fundamental idea is to let clients conduct purchases and transactions without needing immediate payment. Instead, consumers can postpone the payment to a later date, resulting in a 'Buy Now, Pay Later' strategy that matches changing consumer expectations.
Unifynd
Year of Foundation: 2015
Founded by: Jash Choraria, Jeevika Tyagi, and Anish Jain
Industry: Location Intelligence / Technology
Product/Services: It offers location analytics for retailers, mall management solutions and foot traffic analysis.
Unifynd is one of the leading startup IT companies in Mumbai, established by Jash Choraria, that specialises in offering superior location information and technology solutions to merchants and malls. The company's primary focus is on taking advantage of location data to provide innovative services that address the specific needs of these industries.
Ftcash
Year of Foundation: 2015
Founded by: Deepak Kothari, Vaibhav Lodha and Sanjeev Chandak,
Industry: Financial Technology (Fintech)
Product/Services: It offers digital payments, lending solutions, mobile payments, credit scoring and digital records.
Founded in 2015, ftcash is one of the major players in the fintech companies Mumbai. The organisation is committed to using technology to create new financial solutions, with a focus on micro-merchants and small enterprises.
Eduvanz
Year of Foundation: 2016
Founded by: Varun Chopra and Raheel Shah
Industry: Education Financing / Fintech
Product/Services: Eduvanz specialises in customised education loans that include formal degrees, vocational courses, skill development, and certificates.
Eduvanz is a significant participant in the nexus of education and money. The company works in the education financing industry, primarily providing financial solutions that allow people to pursue education and skill development.
Check out our free courses to get an edge over the competition.
Skillmatics
Year of Foundation: 2016
Founded by: Devanshi Kejriwal, and Dhvanil Sheth
Industry: Education / Learning and Development
Product/Services: Skillmatics specialises in providing a wide range of interactive educational games covering various areas such as maths, language arts, science, and general knowledge.
Skillmatics is a children's educational company that develops interesting and creative learning solutions. Skillmatics has received praise for its work in developing educational tools that make learning enjoyable and successful.
Skillmatics' commitment to delivering delightful educational experiences for children helps to foster a love of learning from an early age. The company aims to empower children with core skills crucial for their academic and personal progress by integrating play with education.
Our Top Management Articles
InCred
Year of Foundation: 2016
Founded by: Bhupinder Singh, Former Co-founder of Deutsche Bank India
Industry: Financial Services / Fintech
Product/Services: They offer personal loans for education, medical expenses, consumer loans for gadgets and appliances, business loans, education loans promoting higher learning, and loans for two-wheelers and automobiles enhancing mobility.
Founded in 2016, InCred is a major participant in the financial services market, focusing on utilising technology and innovation to provide diverse financial solutions. InCred's financial services approach merges technology, data analytics, and customer-centricity to create accessible and personalised solutions.
InCred encourages individuals and businesses to realise their objectives and aspirations through many elements of personal and company finance while also contributing to financial inclusion and economic progress.
Flock
Year of Foundation: 2014
Founded by: Bhavin Turakhia
Industry: Communication and Collaboration / Technology
Product/Services: The platform promotes effective team collaboration by utilising real-time messaging, which includes one-on-one chats, group dialogues, and channels.
Flock is an established supplier of business communication and collaboration technology. The company provides tools and platforms that assist teams in communicating, collaborating, and becoming more productive.
Flock seeks to boost productivity, streamline workflows, and encourage a more efficient work environment for enterprises across industries by delivering an integrated platform that integrates messaging, file sharing, and collaborative capabilities.
CoinDCX
Year of Foundation: 2018
Founded by: Sumit Gupta and Neeraj Khandelwal
Industry: Cryptocurrency / Fintech
Product/Services: The platform acts as a trading hub for various cryptocurrencies, including prominent options such as Bitcoin, Ethereum, Ripple, and lesser-known altcoins
CoinDCX is one of the startups in Mumbai in the cryptocurrency and financial industries. The company operates as a cryptocurrency exchange platform, providing a range of services related to purchasing, selling, and trading multiple cryptocurrencies.
Top Management Skills to Learn
Conclusion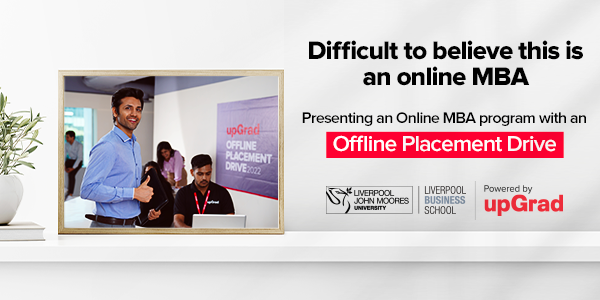 To summarise, Mumbai is a hub for innovation and entrepreneurship, producing a varied spectrum of startup companies ready for considerable growth in 2023. These top ten startups in Mumbai embody the city's entrepreneurial ecosystem's dynamic character, with each making strides in their respective fields. From fintech to education, communication to finance, these firms demonstrate Mumbai's range of innovation.
In the vast field of skill upgrading prospects, upGrad's Master of Science in Business Analytics Programme, in cooperation with Golden Gate University, stands out as a promising doorway. This program provides professionals with the requisite knowledge and abilities to effectively use data analytics in addressing practical business issues.
FAQs