Artificial intelligence is the science of imitating human intelligence processes on computer systems. An Artificial Intelligence career is defined by automation, robots, and complex computer software and systems. 
A strong background in math, technology, logic, and engineering can help one break into the Artificial Intelligence industry. Owing to the growing dependence of businesses and individuals on artificial intelligence, the fate of AI is transitioning to a more flexible, intelligent, and scalable picture. This sector can be linked to several emerging trends like automation of services, cloud computing, containers, and even machine learning. Such an integrated model of machine functioning with human-like accuracy has shaped the futuristic face of all existing business technologies in an agile approach. 
All businesses looking forward to growth should be prepared to gust into the future by adopting AI-based functionalities. The best way to start studying and digging for information about AI is to read best books and indulge in self-learning. 
Enroll for the Machine Learning Course from the World's top Universities. Earn Masters, Executive PGP, or Advanced Certificate Programs to fast-track your career.
Best Machine Learning Courses & AI Courses Online
In this write-up, we have compiled a list of all the famous ai books for artificial intelligence for beginners:
1. Tariq Rashid: Make your Own Your Neural Network
This Artificial Intelligence reference book walks you through the mathematics of neural networks and how to build your network using the Python programming language.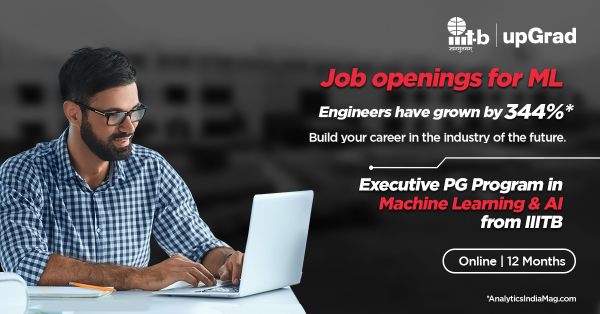 This reference book will take you on a relaxing and delightful journey. It starts with the basics and grows to a detailed understanding of how neural networks work. This book will also teach you Python programming and how to turn your neural network into a professional-looking network.
2. Denis Rothman: Artificial Intelligence by Example
This book provides a starting point for comprehending Artificial Intelligence through real-life situations. You'll learn the most advanced machine learning models, AI application to blockchain and IoT, and producing emotional quotients in chatbots using neural networks. 
You'll have a good knowledge of the basics of AI and case studies to aid in the formation of a corporate vision by the end of this book. This book is your first step toward adapting your thought process and skills for tackling real-world AI problems. However, prior expertise with Python and statistical skills are required to get the most out of this particular book.
3. Peter Norvig and Stuart Russel: Artificial Intelligence
This is largely recognised as one of the beginners' greatest ai books. It's less technical and provides a high-level overview of the most critical AI concerns. Due to the sheer simple writing style, all concepts and explanations are effortlessly grasped. 
The other topics covered in the book are search algorithms, game theory, multi-agent systems, statistical natural language processing, and local search planning strategies. Advanced AI concepts are addressed briefly but not in detail.
4. Luca Massaron and John Paul Mueller: Machine Learning for Dummies
Machine Learning for Dummies covers all fundamental machine learning concepts and theories and how to apply them in practice. It teaches machines to programme in R and Python to perform data analysis and pattern-based tasks.
5. Oliver Theobald: Machine Learning for Absolute Beginners
Machine learning, several forms of machine learning, toolbox, data cleansing, data setup, regression analysis, and more are all covered in this book by Oliver Theobald. Clustering, support vector machines, artificial neural networks, and creating a model in Python are among the topics discussed in the book. Cross-validation, ensemble modelling, grid search, feature engineering, and one-hot encoding are also covered in the book. 
This is one of the few artificial intelligence books that address both theoretical and practical aspects of machine learning techniques. It's written in easy-to-understand English to keep newcomers from being overwhelmed by technical jargon. It includes both visual demonstrations and concise explanations of the basic methods.
6. Artificial Intelligence Engines: A Tutorial Introduction to the Mathematics of Deep Learning
This book discusses critical network learning methods in-depth, followed by extensive mathematical assessments. Online computer apps created from open-source repositories provide hands-on experience with neural networks. It's a great introduction to the algorithmic engines used in modern artificial intelligence.
7. Andriy Burkov: The Hundred-Page Machine Learning Book
This book is widely regarded as the finest on machine learning by industry experts. It gives newcomers a thorough introduction to machine learning principles. In addition, it offers practical advice for seasoned professionals based on the author's significant AI experience. 
The book covers all of the essential machine learning techniques. They cover everything from traditional linear and logistic regression through modern support vector machines, boosting, deep learning, and random forests. It is a great resource for people new to machine learning algorithms, aiming to learn more about the mathematics underpinning them.
8. Kevin Warwick: Artificial Intelligence – The Basics
This book provides a basic overview of core AI concepts and a variety of implementation methodologies. It examines the history of artificial intelligence, where it is now, and where it is headed. 
The book depicts current AI and robots in unique ways. It recommends best ai books for an in-depth analysis of topics. It goes into the subject's core issues and provides an educational experience suitable for anyone interested in AI.
9. Tom Taulli: Artificial Intelligence Basics: A Non-Technical Introduction
This book is excellent for beginners as it narrates artificial intelligence and its impacts on humans through simple, non-technical language. A fascinating introduction of important AI ideas such as machine learning, robots, deep learning, and natural language processing is provided by Tom Taulli, a technology, and finance writer. 
Taulli discusses societal trends, ethics, and the potential impact of AI on governments, businesses, and ordinary life, drawing on his extensive expertise and experience. Artificial intelligence is not restricted to tech giants like Google and Amazon, but it is taken up by every small and large enterprise today. So, brushing up on your basic understanding is quite essential.
10. Jeff Heaton: Artificial Intelligence for Humans
This book gives readers an overview and understanding of AI algorithms. It's intended for folks who don't have much mathematical background to learn AI.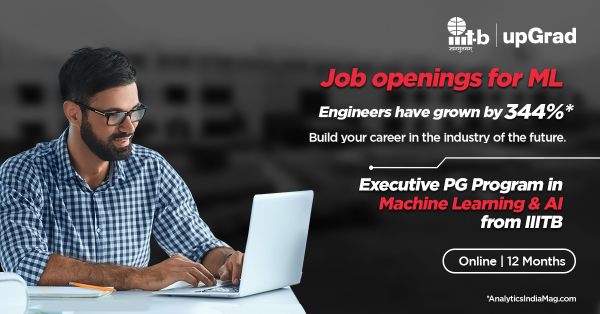 Readers must have a basic knowledge of computer programming and mathematics. Basic AI techniques include dimensionality, linear regression, clustering, and distance metrics. The approaches are explained through engaging examples, use cases, and numerical computations that readers can perform independently.
Popular Machine Learning and Artificial Intelligence Blogs
Conclusion
Artificial Intelligence is undoubtedly the most astounding and complex invention by humans. However, this field largely remains unexplored. Every AI-based application we use today represents only the tip of the iceberg in this spectrum. Artificial intelligence's dynamic and revolutionary impact on our society is astounding even at such an early stage of its evolution. 
The transformation that AI has brought about in different sectors is laudable. We may soon achieve the zenith in AI research, further expanding its true potential. However, to learn about the entire scope of this spectrum, we must strengthen our basics. The most helpful books on AI for beginners have been listed above, and we hope it has been beneficial to you. 
Artificial intelligence is evolving daily. As a result, people who can translate digital data into meaningful inferences benefit greatly. While reading and studying the most famous intelligence book as listed above will be very helpful in self-learning, you may also enrol in any of the online courses provided by upGrad to build a solid career foundation in AI. 
The Master of Science in Machine Learning & AI at upGrad is one of the best courses available. This world-class course on artificial intelligence makes one skilled in all aspects of machine learning and computer-integrated performance techniques. As an employee, you can help your organisation reduce IT costs by learning about artificial intelligence through this course.
Can artificial intelligence be developed without integrating machine learning?
Yes, research states that some traditional ways of developing artificial intelligence still don't depend on machine learning and edge computing.
What are the benefits of using AI?
Integration of AI in replacing routine and repetitive tasks such as picking or packaging goods, segregating and separating materials, or responding to repetitive consumer queries helps save time, logistics costs, and a lot of extra effort into managing human resources carried out similar tasks. It has benefits for all types of organisations manifold.
Can artificial intelligence replace humans?
No. We still haven't reached a point where even well-developed and advanced AI-based systems can replace humans or match human-like perfection.
Prepare for a Career of the Future