Data is stored in bits and pieces worldwide, and organizations face a great challenge in managing structured and unstructured data. This is where storage virtualization comes into the picture. Industry analyst Gartner has predicted that 60% of companies will implement data virtualization by 2022.
Best Machine Learning Courses & AI Courses Online
Storage virtualization is software-defined storage, where data is pooled from multiple physical storage devices but makes them appear as a single storage device. The best part of storage virtualization is integrating storage hardware from various networks, vendors, and data centers and consolidating or managing them systematically into one storage device. Overall, storage, virtualization improves performance, scalability, profits, and economics in an organization.
Get Machine Learning Certification from the World's top Universities. Earn Masters, Executive PGP, or Advanced Certificate Programs to fast-track your career.
 Storage virtualization separates software from the hardware infrastructure to provide flexibility and scalability of storage resources. More and more companies are adopting this technology because storage virtualization helps them consolidate and manage their scattered data under a single console.
In-demand Machine Learning Skills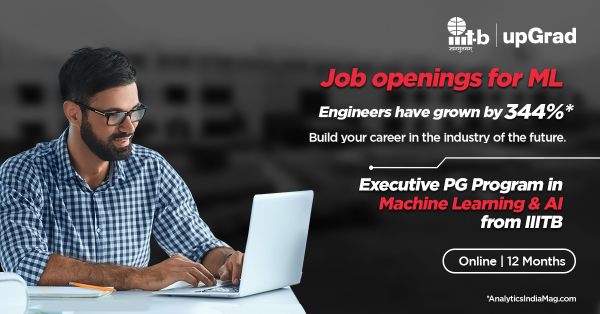 At the data level, there are two types of storage virtualization: Block-based and File-based.
Block-based: Block-based storage virtualization is the most common type of storage virtualization being practiced across organizations. It identifies all available blocks on individual media/path irrespective of location or vendor, and then the engine leaves that data in the physical position and maps the address to a virtual storage device.
File-based: File-level virtualization works over NAS devices. It has a challenge of its own because managing different NAS devices can be tedious work. Managing multiple appliances is time-consuming and costly. NAS devices require individual management, and users need to know the physical pathname to access a file. Migration of data from old to new NAS devices also remains a challenge as it results in downtime, leading to additional cost to the company.
Also Read: Cloud Computing Ultimate Guide
Benefits of Storage Virtualization
Better storage utilization: If you have unorganized data, storage virtualization is the answer to your problems. It offers better space utilization of your data and resources.
Easy manageability: With data exploding at lightning speed day by day, storage virtualization acts as a boon to any organization in locating data, compiling it, and managing it. 
Improves data backup: SANS allows you to take a snapshot of storage resources. Hence, you can schedule snapshots and take backup or recovery of any data at any point in time.
Data duplication and recovery: If you have a proper storage solution, you can easily replicate data from one device to another at any location. Today, many organizations are even putting their backup device at the Data Recovery location.
Cost-cutting: When you have a centralized dashboard to manage multiple vendors, it saves a lot of time and money. Also, it leads to the proper utilization of resources, and management becomes easier. 
Read: Top Cloud Computing Models Explained
Challenges of storage virtualization
Storage virtualization is not a new technology. It has been in the market for years to solve enterprise storage challenges. As the data is growing exponentially day by day, the need for storage virtualization has become more prominent today. But there are some challenges associated with it. 
Storage virtualization can bring the following challenges:
Agility and scalability: Storage virtualization cannot always be a smooth implementation. It comes with few technical hurdles, such as scalability. Companies have different hardware and software components supplied by different vendors. In such a scenario, managing software and hardware might get cumbersome.
The storage system deployed in such cases may also need rapid upgrades due to the demanding nature of applications and exploding data. Moreover, issues such as lack of agility, scalability, greater data analysis, and faster data access are some other challenges that companies need to keep in mind before choosing the right storage solution. 
Data security: Data security also remains a concern. Though some may argue that virtual machines and servers are more secure than physical ones, virtual environments can attract new kinds of cyber-attacks. Also, data security and governance are becoming a challenge associated with storage virtualization.
Manageability and integration: Virtualisation breaks the end-to-end view of your data. The virtualized storage solution must be capable of integrating with existing tools and systems.
It should be able to work or communicate with the existing infrastructure.
Must Read: Scope of Cloud Computing
Future Prospects
Key cloud providers such as AWS, Microsoft Azure, and Google Cloud have revolutionized the storage market by offering highly-scalable solutions. They have changed the way companies store and process information. With enterprise applications such as CRM, AI, IoT, collaboration tools, and cloud technologies, the requirement to store data has become important.  
 According to a report by 'Spiceworks 2020 State of Virtualisation Technology', 40% of companies already use storage virtualization, and an additional 12% plan to do so by 2022. The same study also says that one-quarter of businesses plan to deploy storage virtualization technologies instead of buying physical storage arrays in the future.
Typical virtualization in Cloud looks like the image below
More and more companies are storing their data in the cloud. When it comes to cloud storage, companies are a little skeptical due to security challenges. Azure is the most commonly used service, followed by Amazon AWS Storage, then Google Cloud Storage.
As per Spiceworks report, it is also observed that between hard disk only, hybrid, and all-flash storage appliances, 81% of businesses use some form of storage array (e.g., SAN, NAS) today.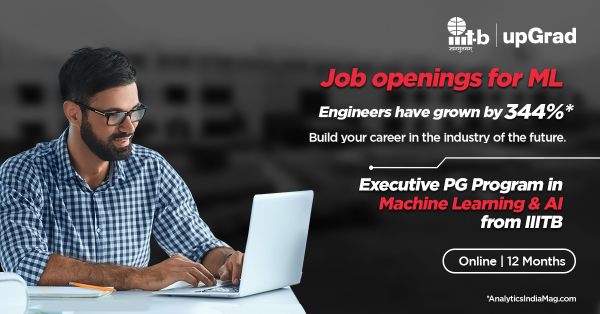 SSDs are gaining popularity in the corporate world, and competition is fierce in the SSD market. Adopting all-flash storage arrays is growing rapidly and will continue to gain momentum in the next few years. Spiceworks report also found that most businesses might increase their storage requirements within the next two years by 57% and 60% for local shared storage and cloud storage, respectively. 
Learn data science courses from the World's top Universities. Earn Executive PG Programs, Advanced Certificate Programs, or Masters Programs to fast-track your career.
Popular AI and ML Blogs & Free Courses
Conclusion
The right storage solution offers value for money, security, excellent vendor support, cost-cutting, and high performance. Also, selection should depend on what storage technology you are using, whether it is SSD, Hard disk, Cloud, or storage arrays. Sheer volume of data also remains no.1  concern today. Storage virtualization helps manage vast amounts of data that need to be moved or curated on a timely basis.
If you are intrigued to find out about cloud computing and Machine Learning, you can check out their PG Diploma in Software Development Specialization in Cloud Computing.
What is meant by Kernel Level Virtualization?
Kernel-level virtualization is a specialized kind of server virtualization in many aspects. Kernel-level virtualization uses a distinct Linux kernel and treats the virtual machine as a user-space process on the real host. This makes running numerous virtual machines on a single host a breeze. A device driver is utilized for communication between the core Linux kernel and the virtual machine.
How is file-level storage different from block-level storage?
Essentially, file level storage is applied for bulk file storage. When compared to block level storage, the cost of reserving space in file level storage is substantially lower. Using file level storage, sharing files with multiple users is quite an easy task. While file sharing at block level storage is a little more involved process that requires the installation of an operating system to which the block should be attached, only then can files be shared with that host operating system. However, because the server employs raw storage blocks like hard discs, block-level storage is unrivalled in terms of versatility and flexibility.
Why is block-level storage virtualization important?
The demand for block-level storage virtualization developed as SAN users discovered that many critical storage management functions were limited to the discs in a single array and couldn't be scaled beyond that. Raw storage volumes are formed in a block-level storage device, and the server-based operating system connects to these volumes and uses them as separate hard drives. This allows block-level storage to be used for different applications, including file storage, database storage, virtual machine file system volumes, etc. Since any type of file system may be stored on block level storage, it is incredibly useful.
Lead the AI Driven Technological Revolution
ADVANCED CERTIFICATION IN MACHINE LEARNING AND CLOUD FROM IIT MADRAS & UPGRAD

Learn More