DevOps is the new buzzword in the IT industry. DevOps has a set of processes to bridge the gap between software development and IT teams. DevOps has a massive demand in the market as it can bring speed and accuracy in software development.
Traditionally development, testing, and operations were considered separate. But now DevOps has brought forth a strong alliance between these different teams. DevOps methodology emphasizes automation so that there is more bandwidth for communication and collaboration between the development, testing, and operations teams.
A DevOps engineer today has a very crucial role to play in the organization, which is adopting DevOps practices. He is expected to be highly skilled in the DevOps framework, the underlying philosophy, and tools used for the same. Let's discuss in detail the prerequisites for DevOps engineers.
Check out our free courses related to software development.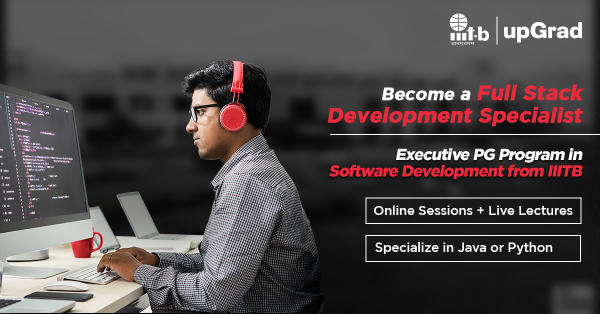 Explore Our Software Development Free Courses
Learn Software Courses online from the World's top Universities. Earn Executive PG Programs, Advanced Certificate Programs, or Masters Programs to fast-track your career.
Check Out upGrad's Advanced Certification in DevOps
DevOps Prerequisites 2019
1. Containers Understanding
Containers are virtualized environments that enable developers to deploy code and generate applications right from their laptops. Containers offer an added advantage over the traditional method of hardware virtualization. Containers actually virtualize the operating system and not the hardware so that the virtualized environments are lightweight and highly scalable.
Our Learners also read: Devops career path!
Container orchestration systems like Kubernetes function on top of containers to completely automate the process of infrastructure provisioning. Every DevOps engineer must have container technology like Docker, Kubernetes Vagrant, etc. in their resume. Containers have changed the way applications are deployed and shipped. Containers are able to deliver accurately targeted environments for developers to build within.
Check Out upGrad's Advanced Certification in Cyber Security
Check out our best DevOps courses at upGrad
2. Understanding the DevOps Tools and Technologies
DevOps methodology is implemented with a bunch of tools with different functionalities like configuration management, automation, continuous integration, build, code repository, containerization, etc. A DevOps guy must at least know one tool from each domain so that the functionality is understood. Read more about DevOps tools.
Ideally, he must know all the tools that are common in the market. For configuration management Ansible, Puppet, and Chef are the critical players. For creating CI/CD pipeline, it's Jenkins, and for container technology, it's Vagrant, Kubernetes, and Docker. For logging and monitoring, Nagios, zabbix, Splunk, and ELK stack play their roles best.
In-Demand Software Development Skills
3. Knowledge of Scripting Languages
DevOps engineers must have good experience in common scripting languages like Perl, Java, and Python. Most of the DevOps tools require some level of scripting to automate things to the highest standard. For example, Ansible uses a YAML scripting language for automation, which is primarily based on Python.
YAML is used to create a complete automation workflow within a configuration management tool. Scripting knowledge will also help to sync better with the development teams and understand their code at a high level.
Also read:Learn Java Free!
4. DevOps Training and Certification
One of the prerequisites of a DevOps engineer is to have a DevOps certification. Training and certification as a DevOps professional give an edge over others in the market. Ideally, its best to have multiple certifications, one from each set of tools. For example, from the configuration management set, you can go for a "Puppet Certified Professional," and from the containerization set, you can go for "Certified Kubernetes Administrator."
These certifications cost you somewhere around 200 to 600 USD, but investing it on yourself is worth it. These certifications can be taken even without actual training, but it's always recommended to take up training as you get some excellent hands-on knowledge.
Explore our Popular Software Engineering Courses
upGrad's Exclusive Software and Tech Webinar for you –
SAAS Business – What is So Different?
5. Knowledge of Automation Tools
Automation is the bottom-line of the DevOps framework. A DevOps engineer must be skilled at handling automation at any layer, from development to testing to deployment. Most of these automation tools require some level of scripting, so scripting knowledge is essential too.
DevOps professional must have an excellent hands-on experience on the Infrastructure as a Code (IaS) framework, which is basically automation around infrastructure provisioning using configuration management and containerization technologies. He must also have a good grasp of tools like Ansible, Puppet, Jenkins, Bamboo, TeamCity, Docker, Vagrant, etc.
6. Testing
A DevOps professional is responsible for the proper execution of quality assurance and the related testing procedures at all levels. So a sound knowledge of different testing tools in the market is a requirement before getting started with DevOps. It also enables him to identify any issues or bugs at any stage throughout the software delivery process.
7. Excellent Collaboration and Communication Skills
The two most essential qualities of a DevOps engineer is communication and collaboration. A DevOps engineer is known to form the bridge between development teams and IT operations, making communication and collaboration skills the DevOps prerequisites. Communication skills help to avoid misinterpretations enabling a high-performance environment for teams to function. A sound DevOps engineer must be a good learner, collaborator, coordinator both in the cloud infrastructure and real life.
8. Knowledge of Networking fundamentals
Building cloud environments and containerized application require you to have a basic understanding of networking. Networking helps to integrate the edge services that are deployed on different containers or virtual machines. Also, for the final developments of the software and the related services to be shipped and deployed onto the client's environment, a good knowledge of networking is essential.
9. Overall Computer Science Knowledge
DevOps engineers are going to interact with software development teams, testing teams, and the IT operations team regularly. As such, a DevOps engineer must have at least the basic knowledge of almost all the concepts in computer science, including algorithms, networking, cloud, data science, etc. This basic wholesome knowledge enables excellent communication between DevOps engineers and all other teams.
10. Logical Attitude
DevOps engineers will sometimes have to make spontaneous decisions for smooth functioning in the team. Since DevOps engineers are known to fill the gap between developers and IT operations, communication and collaboration become key. DevOps engineers thus have to carry a sound rationale and logical attitude throughout.
They must also exhibit the aura and energy during meetings and other communication channels. In many companies, management and leadership would consider the DevOps lead as the go-to person for all production issues. DevOps professionals must thus live up to these expectations.
Read our Popular Articles related to Software Development
11. Passion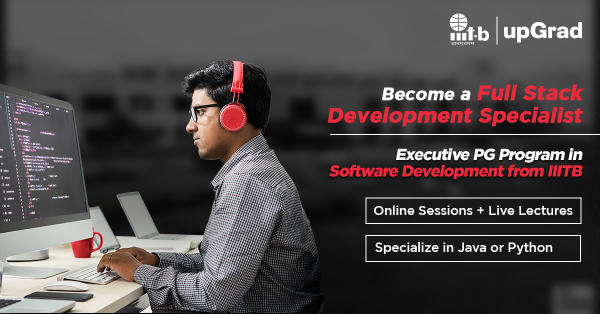 A DevOps engineer is expected to be passionate about the work he is doing. Doing work with passion is the ultimate key to success in any career path. It is one of the crucial DevOps prerequisites that should never be overlooked.
Conclusion
If you are reading this article probably, you have at least some seed thought of choosing DevOps a career path. Here are the requirements that can let you help you in getting started with DevOps. We hope this article has shed some light on the prerequisites for DevOps and how it works.
If you are interested to become a DevOps engineer, check out IIIT-B & upGrad's Advanced Certificate Programme in DevOps from IIIT Bangalore