First things first, know what does a DevOps developer does? How much do they make?
As we all know that DevOps make things easier for your Operations and Developer teams. But what will make things easier for them? If you want to get into DevOps, read about how an online course can kick start your DevOps career.
That's where DevOps tools come in. They simplify the complexities of DevOps and help the developers in completing the projects faster and smoother.
Check out our free courses to get an edge over the competition
There are a ton of tools available in the market. So, finding the right tool can get a little exhausting. For that purpose, we have prepared the following DevOps tools comparison. It will help you get familiar with the top DevOps tools for 2020. 
Top DevOps Tools for 2020
1) Jenkins
DevOps are divided into different stages. For integrating them, you'd need to perform Continous Integration (CI). Jenkins is the tool that can help you in that regard.  Jenkins enables companies to boost their software development processes. Developers use Jenkins to test their software projects and add changes seamlessly.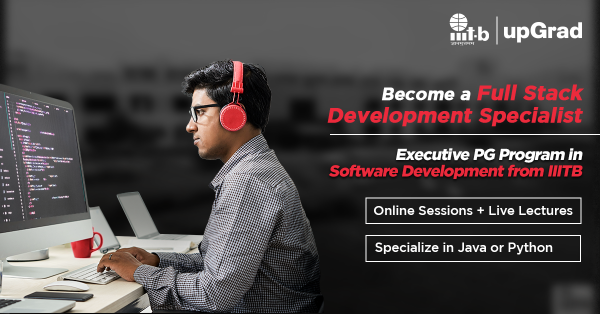 This tool uses Java with plugins, which help in enhancing Continuous Integration. Jenkins is widely popular with more 1 million users. So also get access to a thriving and helpful community of developers.
Check out upGrad's Java Bootcamp
Explore Our Software Development Free Courses
2) Git
It is a version control system, and it lets teams collaborate on a project at the same time. Developers can track changes in their files, as well as improve the product regularly. Git is widely popular among tech companies. Many companies consider it is a must-have for their tech professionals.
You can save different versions of your code on Git. You can use GitHub for holding repositories as well. GitHub allows you to connect Slack with your on-going projects so your team can easily communicate regarding the project.
3) Bamboo
Bamboo is similar to Jenkins as it helps you in automating your delivery pipeline. The difference is of their prices. Jenkins is free, but Bamboo is not. Is bamboo worth paying for? 
Well, Bamboo has many functionalities which are set up beforehand. With Jenkins, you would've had to build those functionalities yourself. And that takes a lot of effort and time.
Check out upGrad's Full Stack Development Bootcamp (JS/MERN) 
Bamboo doesn't require you to use many plugins too because it can do those tasks itself. It has a great UI, and it integrates with BitBucket and many other Atlassian products.
Get Software Engineering degrees from the World's top Universities. Earn Executive PG Programs, Advanced Certificate Programs, or Masters Programs to fast-track your career.
Explore our Popular Software Engineering Courses
4) Kubernetes
Kubernetes deserves a place on this DevOps tools list for obvious reasons. First, it is a fantastic container orchestration platform. Second, it has taken the industry by storm. 
When you have many containers to take care of, scaling the tasks becomes immensely challenging. Kubernetes helps you in solving that problem by automating the management of your containers.
It is an open-source platform. Kubernetes can let you scale your containers without increasing your team. As it is an open-source platform, you don't have to worry about access problems. You can use public cloud infrastructure or hybrid infrastructure to your advantage. The tool can also self-heal containers. This means it can restart failed containers, kills not-responding containers, and replaces containers.
5) Vagrant
You can build and manage virtual machine environments on Vagrant. It lets you do all that in a single workflow. You can use it on Mac, Windows, as well as, Linux. 
It provides you with an ideal development environment for better productivity and efficiency. It can easily integrate with multiple kinds of IDEs and configuration management tools such as Salt, Chef, and Ansible. 
Because it works on local systems, your team members won't have to give up their existing technologies or operating systems. Vagrant's enhanced development environments certainly make DevOps easier for your team. That's why we have kept it in our DevOps tools list.
In-Demand Software Development Skills
6) Prometheus
Prometheus is an open-source service monitoring system, which you can use for free. It has multiple custom libraries you can implement quickly.
It identifies time series through metric names and key-value pairs. You can use its different modes for data visualization as well. Because of its functional sharding and federation, scaling the projects is quite easy. 
It also enables multiple integrations from different platforms, such as Docker and StatsD. It supports more than ten languages. Overall, you can easily say it is among the top DevOps tools because of its utility.
"
upGrad's Exclusive Software Development Webinar for you –
SAAS Business – What is So Different?
"
7) Splunk
Splunk makes machine data more accessible and valuable. It enables your organization to use the available data in a better fashion. With its help, you can easily monitor and analyze the available data and act accordingly. Splunk also lets you get a unified look at all the IT data present in your enterprise.
You can deliver insights by using augmented reality and mobile devices, too, with the use of Splunk.  From security to IT, Splunk finds uses in many areas. It is one of the best automation tools for DevOps because of the valuable insights it provides to the user. You can use Splunk in numerous ways according to your organization's requirements. 
Some companies also use Splunk for business analytics and IoT analytics. The point is, you can use this tool for finding valuable data insights for all the sections of your organization and use them better.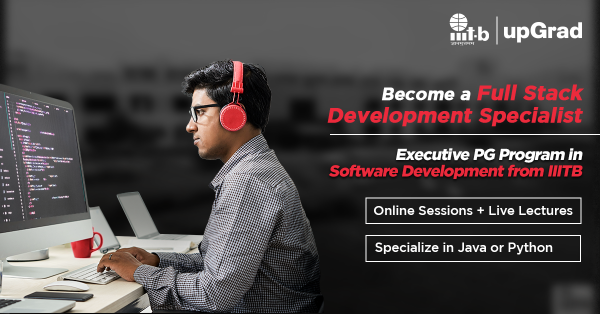 8) Sumologic
Sumologic is a popular CI platform for DevSecOps. It enables organizations to develop and secure their applications on the cloud. It can detect Indicators of Compromise quickly, which lets you investigate and resolve the threat faster.
Its real-time analytics platform helps organizations in using data for predictive analysis. For monitoring and securing your cloud applications, you should choose Sumologic. Because of its power of the elastic cloud, you can scale it infinitely (in theory).
Read our Popular Articles related to Software Development
The Best Automation Tools for DevOps
The right DevOps tools can make the projects much simpler for your teams. From enhancing collaboration to handling various technical aspects, these tools provide you with many advantages.
We hope you find this list of automation tools for DevOps useful. If you are interested to become a DevOps engineer, check out IIIT-B & upGrad's PG Diploma in Full Stack Software Development Program.
What are the advantages of following the DevOps approach?
DevOps is, at present, the most popular software development model used by organizations. The main reason for its popularity is the many benefits that this approach brings forth. The most significant advantage of DevOps is the faster turnaround time it ensures for the software development process and the high level of agility in businesses. It also helps teams achieve a stable work environment that boosts overall productivity. Moreover, DevOps allows automation of repetitive tasks, which frees up more time to focus on innovation. It ensures continuous integration and delivery of software and greater transparency, which yields better quality products.
Is DevOps difficult to learn?
The DevOps process is highly sought-after in today's software development landscape. However, it comes with various challenges, which you can turn into learning experiences and enrich your professional growth. It requires some skills beyond just technical expertise and also a deep understanding of business requirements and technical issues. Besides, the DevOps process frequently demands skilling and cross-skilling of professionals to stay abreast of the latest technologies; this needs time to learn and is often considered difficult to achieve. However, the power of DevOps lies in the power of teamwork; stronger the team effort, the better the process outcome.
Is the waterfall model used any longer today?
Yes, the waterfall software development methodology is still in use and has not been phased out. It has been in use for more than 20 years now and is basically about planning the features of the software application upfront before the development starts. The waterfall model is based on a predictable timeline and moves step-by-step. When you know all the project requirements from the start, it becomes easier to manage the project using the waterfall model. It is still preferred when clients are keen on predictable, structured management instead of highly iterative software development practice. It gives a clearer picture of the phase of the project and allows better communication with stakeholders.
Plan your Software Development Career Now.