Investment banking is a specialized branch of the finance industry that primarily focuses on creating and raising capital for companies (private and public), corporations, and governments. Investment bankers help these institutions manage all the core financial aspects of business operations and large projects. In the US, investment bankers are among the top-paid professionals
But exactly how much do investment bankers earn in the US
If you enter the industry now, how much can you expect to earn
Let's delve deep into this and explore the salary packages of investment bankers and investment banking analysts, their roles, and how to enter this field.
What is the average salary of an Investment Banker in the US?
According to Indeed.com, the average annual compensation of an investment banker in the US is $69,974 per annum. The most common benefits of this role are working from home, professional development assistance, 403(b), health insurance, and more. Keep in mind that this figure consists of entry-level wages as well. Your pay as an investment banker depends significantly on your skills, experience, employer, and location. 
As you'll gain more experience as an investment banker, your pay will increase accordingly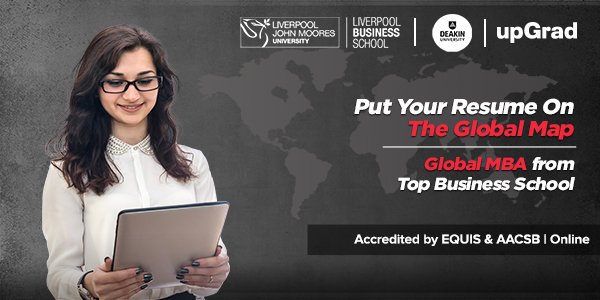 Companies that pay the highest salaries for this role include Bank of America, UBS, Selby Jennings, and PNC Financial Services Group. Among these organizations, Bank of America reports the highest investment banker salary of $243,061 per annum. The annual income of an investment banker working in UBS is $144,352, and at Selby Jennings, this number is $167,700 per annum
The pay for investment bankers also varies according to the city they are in. That's because every state has a unique taxation system and market. Moreover, the cost of living in a city also varies, which influences the payscale significantly. Cities that report the highest salaries for this role are Austin, New York, and San Francisco. Austin reports the highest average pay for investment bankers at $142,927 per annum. Similarly, the average pay of an investment banker in San Francisco is $112,191 per year, while in New York, the median income for this role is $102,913 per year. 
What does an Investment Banker do?
Investment bankers are specialists who evaluate the financial position of the organization to determine their capital needs, financial health, and goals. They use the generated insights to chart out the most suitable plan for raising capital for the organization. Investment bankers also act as a liaison between companies that need to raise funds and investors looking for new investment opportunities.
They are responsible for developing fully integrated financial models to facilitate M&A (merger and acquisitions) transactions and FP&A (financial planning and analysis). They must know how to analyze the financial position of an organization and recommend the best strategy that matches its requirements. This could mean issuing bonds, stocks, or using another method
In most cases, organizations give all of their financial information to the investment banker. Once the organization selects the right strategy, investment bankers meet with investors interested in the offer
Due to the unique nature of this role, investment bankers must have a combination of technical and soft skills. They are responsible for financial analyses as well as convincing investors to invest in their client organizations. They also perform industry research and manage all aspects of the transaction process
What is the average Investment Banking Analyst Salary in the US?
As an investment banking analyst, you can expect to earn an average salary of $98,828 per annum. Popular benefits for this role include disability insurance, cash balance pension plan, referral program, etc. 
Pay for this role varies significantly from company to company. Companies that offer the highest investment banking analyst salary include RBC, Stout, the US Department of Housing and Urban Development, and Citi. Stout pays the highest average investment banking analyst salary of $170,978 per annum. On the other hand, The US Department of Housing and Urban Developments offers an average annual pay of $132,729 to its investment banking analysts, while Citi provides an average salary of $114,837 per annum for this role. 
Another determining factor here is your location (city). Cities that offer the highest salaries for this role include New York, Washington DC, Los Angeles, and Chicago. In Los Angeles, investment banking analysts make $122,350 per year on average, and in New York, they make $112,445 per annum on average. Similarly, investment banking analysts based in Chicago make $115,645 per year on average. 
What does an Investment Banking Analyst do?
Investment banking analyst is a beginner-level role and is one of the best ways to start your career in the investment banking sector. It helps you get acquainted with the ins and outs of the industry and get familiar with its various aspects. As an investment banking analyst, you'll be responsible for assisting the senior members of the organization on different transactions.
Investment banking analysts are also responsible for generating the transaction-related materials, performing financial analyses, collecting data for due diligence, and conducting industry research.
They also help in compiling and preparing the financial material used in transactions. Investment banking analysts have to interact regularly with high-level executives and hence, must possess good interpersonal skills. They might also have to analyze the organization's financial reports and prepare written reports based on their findings to be reviewed by senior members. 
As an investment banking analyst, you must be proficient in financial modelling, cash flow analysis, problem-solving abilities, private equity, and securities law.
How to Pursue a Career in this Field?
Investment banking is certainly one of the most lucrative fields. If you like working with statistics, and numbers, becoming an investment banker might be the perfect career choice for you. You'll be regularly meeting with top executives and investors to formulate mutually beneficial deals. Moreover, investment bankers are highly specialized professionals, which is why they command respect and admiration in numerous industries. 
Working in this field will also allow you to experience different industries as organizations in almost every sector require the assistance of investment bankers to generate capital
Most investment bankers possess an MBA in finance. Hence, if you're interested in becoming an investment banker, it would be best to get an MBA
An MBA program will teach you the advanced concepts of business, administration, organization, and management. It will also help you develop necessary soft skills such as confidence, teamwork, leadership, and communication
At upGrad, we offer the Master of Business Administration program with Liverpool Business School, one of the top B-schools in the UK. Completing this program will provide you with dual credentials, MBA from LBS, and PGPM from IMT
More about the Program: 
The MBA from Liverpool Business School course is an online learning program featuring Harvard case studies and six unique specializations to choose from. You will also get a one-week immersion program at the university campus and receive 1:1 mentorship from industry leaders
The PGP in Management from IMT Ghaziabad will boost your skillset further and help you reinforce your position as a business expert. You'll be learning with students from 85+ countries across the world. upGrad has more than 40,000 paid learners globally, and with this program, you'd have the opportunity to network with them
upGrad also offers 360-degree career support with this program to help you start your investment banking career right away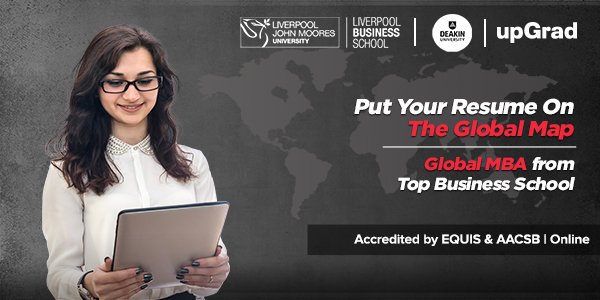 The six specialization tracks available in this program are
Marketing

Finance

Operations & Supply Chain Management

Human Resources

Business Strategy & Leadership

Analytics
The program offers 40+ live sessions where you can interact directly with the instructors and resolve doubts quickly. It also offers 20+ industry projects to test your knowledge and identify your strong and weak areas. Some of the subjects you'll study in this program include digital business innovation, leadership, leading change for sustainable futures, marketing strategies, strategic thinking, planning skills, business growth strategies, and project management, among others
You only need to have a bachelor's degree with at least 50% marks and at least two years of full-time work experience to be eligible for this program
Conclusion
Investment banking has always been one of the most attractive fields in the finance sector. Pursuing a career in this field requires effort and dedication, but the experience and pay make it all worth it
How much does an investment banker earn?
The average investment banker salary in the US is $69,974 per annum. It can go up to $200,000 with sufficient experience and skill.
How to become an investment banker?
You'll need an MBA, preferably with a specialization in finance, to become an investment banker. Investment bankers are experts in financial analysis, communication, reporting, and financial concepts, hence an MBA is generally required.
What does an investment banking analyst make?
The average investment banking analyst salary in the US is $98,828 per annum.
Land on Your Dream Job
Want to become an Investment Banker
Apply Now