Instead of employing multiple entities for separate roles, companies look for well-rounded candidates eligible to take over several roles single-handedly. The role of a full-stack developer seeks the same. Companies are eagerly hiring and employing full-stack developers capable of independently handling front-end and back-end development. 
Besides being versatile, full-stack developers bring a balanced workflow as the detailed understanding of every aspect of a project makes it easier to implement well-thought processes. 
To understand how full-stack developers strengthen software projects and their responsibilities, let us learn what exactly a full-stack developer does and the diverse set of skills they possess.
Who is a Full-Stack Developer?
Full-stack developers are software professionals who regulate both the user-side and client-side of an application. Full-stack developers take control of every aspect of a software creation process, including front-end development, back-end development, databases, API, and control systems. They are adept at understanding the client demands and handling the software development process accordingly. 
From coding and designing UI/UX to developing databases and servers, a full-stack developer has to keep up with the entire product development process to deliver desired results to the client. The multifaceted nature of this role directly influences the monetary benefits attached to the post. As a result, the full-stack developer salary is pretty high in the United States.  
Essential Skills to Become a Full-Stack Developer
The role of a full-stack developer constitutes an amalgamation of multiple technical and soft skills to employ just the right candidate for this responsible position. Some of these skills include.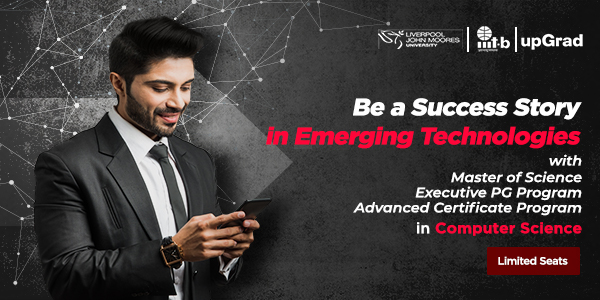 1. Front End Frameworks
The front end framework consists of tools used to build the features visible to the users in a program. Users directly interact with these features to navigate and work through the software program. The framework includes Reactjs, Javascript, HTML5, etc.
2. Back End Frameworks
The back end framework deals with the client-side of an application containing the entire structure of a software system. It maintains the server and database of the application. NodeJs, Ruby, Python, and PHP are a few back-end languages successfully used when paired with the correct libraries and frameworks.
3. Version Control Systems
Keeping track of the changes in a programming application can help regulate the changes for further improvements or alterations without breaking its flow. Popular version control systems such as Subversion, Git, and Github help full-stack developers achieve the same by tracking updated changes, identifying errors, and suggesting changes to mend the same.
4. Application Programming Interface
API or application programming interface extends a platform that allows diverse applications and software to interact with each other. For example, the platform enables your SNS accounts to access features like a microphone, camera, etc.
5. Web Hosting Platforms
The platforms allow developers to deploy their full-stack developed applications on the web or cloud service providers. A few of them include Heroku, Microsoft Azure, Vultr, and AWS.
6. Basic Designing skills
Basic design skill is a must for full-stack developers as it allows them to enhance the appearance of their website on their own accord. Primary UI/UX design principles can be of great help to full-stack developers.
7. Soft Skills
A diversified range of soft skills are significant to be owned by a full stack developer. These soft skills include analytical skills, creative thinking, problem-solving skills, attention to detail, adaptability, teamwork, and patience, to name a few.
Full-Stack Developer Salary Across the US Market
A versatile job profile equipped with an invaluable skillset demands a handsome compensation which is why the average full stack developer salary in the United States is $110,007 per annum. The entry-level wage for full-stack developers starts at around $92,612 per year. This amount tends to grow with time. As per reports, an experienced full-stack developer can make up to $145,000 annually.
The salaries change according to various factors like location, designation, experience, etc. Some of them are mentioned here:
With the change in full-stack job profiles, salaries differ across various regions. For instance, leading United States cities enjoy a high-paying salary structure compared to other areas. Some of them are as follows:
Parameters such as skill set, experience, and employer brands make a big difference in the salary expectations for an entry-level or senior full-stack developer. An excellent way to strengthen your resume and skill set is by taking a professional certification course.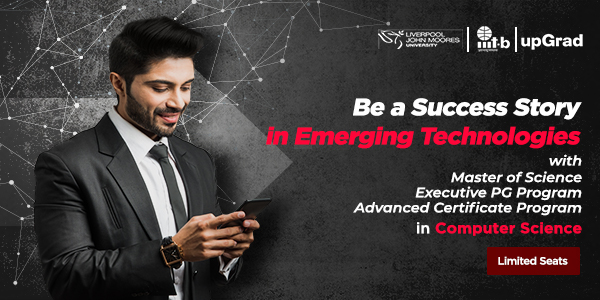 Career as a Full-Stack Developer in the US
Well equipped with extensive knowledge and skills, full-stack developers experience undefeated growth in the worldwide market. The United States, being a technological hub, homes the largest number of full-stack developers, which is bound to experience further growth. According to the US Bureau of Labor Statistics, the full-stack development market is said to experience a surge in employment opportunities from 135,000 to more than 853,000 by the year 2024, creating a wider market for budding developers to kickstart their full-stack journey. 
While the US market projects an attractive growth in the overall software development field, individuals adept in full-stack development are bound to reap better benefits with their valued skillset and expertise.
How to Become a Full-Stack Developer?
The first step towards becoming a full-stack developer is acquiring the right skills and knowledge, from learning multiple programming languages to gaining first-hand experiences. Start your journey by getting a bachelor's degree in the relevant discipline. Build a strong portfolio by engaging in practical projects and enrolling in specialized courses. 
Upskill with upGrad
The Executive PG Program in Software Development is offered by upGrad. The program is curated following industry-ready content under expert faculty members. The 13-month program is created for learners to equip them with in-demand software development skills. With a learner base of over 40,000 students worldwide, upGrad extends education opportunities and overall career guidance for learners with a strong peer network and 360-degree career support, making it an exceptional opportunity for aspiring full-stack developers.  
So, what are you waiting for? Enrol in the course today to emerge as a competent full-stack developer in the US market! 
Is a full-stack developing career challenging?
The field is not complex but learning the relevant skills required to be a full-stack developer can be challenging. However, taking baby steps and getting professional help through certification courses can be instrumental in helping you master full-stack development.
Why become a full-stack developer?
Besides being a lucrative career option, being a full-stack developer gives you an edge over other developers in the market, with proficiency in diverse programming languages and systems. The salary offered is relatively high since you are a versatile candidate with a strong command of both front-end and back-end systems.
What comes under the job responsibility of a full-stack developer?
The role of a full stack developer includes assisting the creation of a software program from head to toe. Responsibility such as designing, developing, testing, debugging, and running the program for a successful compilation is what a full stack developer deals with every day.
Be a Master of Software Development