Search engine optimisation (SEO) is an important digital marketing concept that may seem complicated at first, but it actually isn't. Even with very little experience, you can do a lot to help your site's rankings improve in the search engines. If done right, an SEO strategy can work miracles improving your search engine rankings.
So, what exactly is SEO? It is a set of guidelines that you need to follow to rank higher in search results on the various search engines. A listing on the first page means higher targeted traffic to your website and more chances of conversions.
SEO came into being because search engines cannot read and understand websites as humans do. It is through SEO that webmasters communicate their content to search engines so that they can rank your website appropriately.


If your SEO strategy is not strong, chances are your audience won't notice your website. Most of the traffic never goes past the first page of search results. Hence, it is essential to rank higher and be in the first few results. This guide will equip you with everything you need to know to explode your ranks.
1. Understand your Target Audience
This is the first and most important step in SEO strategy. You must understand your target audience thoroughly and also how they use search engines. This is because search engines work to bring the most relevant results to the users. So your website must meet the exact requirements of the users to get listed when they search for something.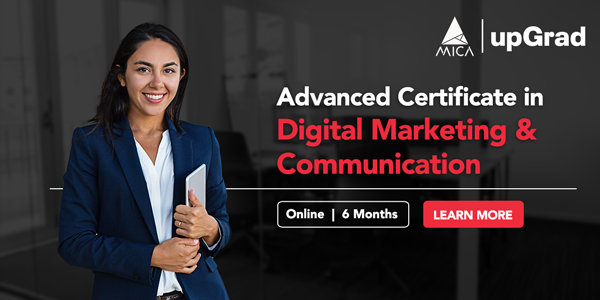 To understand your target audience, you need to look at their demographics and psychographics. Demographics include things like their age, location, gender, income, and marital status. Psychographics include their personality, interests, values, lifestyle, and behavior.
Based on these, you can focus your SEO efforts better.
For example, let's assume that you are selling clothes for toddlers. Your target audience should be people who have become parents in the past 3 years. This can be done by looking at people's marital status, age, and interests. Think about what they may be searching for, and optimize your content accordingly.
Learn How To Use Audience Targeting In Marketing!
2. Conduct Keyword Research
Once you've figured out your target audience, you can start researching relevant keywords. This will show you which words or phrases people generally use to search for websites like yours.
Keywords allow you to target the people who have the highest chances of converting.
They can also give you insights into what people are exactly looking for. Accordingly, you can make changes to your website and its services to match their requirements.
There are three main types of keywords – generic, long tail and broad match. Generic keywords are simple words like "car." Broad match keywords are slightly more specific than generic ones like "Honda car." Long-tail keywords are very descriptive and point to the exact product like "where to buy used Honda car." Ideally, you should mainly target broad match keywords but include long-tail keywords a few times as well.
You can use tools like KWFinder or Google's Keyword Planner to research keywords. Simply enter your target keywords and these seo tools will show you all relevant combinations. It will also show you the search volume for each of these keywords along with the difficulty level in the ranking.
The key is to target keywords that have a good search volume but low competition. This can help you get ranked quickly without much hassle.

20 On-Page and Off-Page SEO Techniques: A Checklist
3. Use Keywords Optimally
After getting the right keywords, you must put them in appropriate places where search engines can find them. You must add keywords to your page titles, headers, meta descriptions, URLs and content. However, if the keyword density is too high, you may get penalized by the search engines. So make sure that you don't abuse the keywords.
Google prefers articles on websites that have been written naturally and not stuffed with keywords. In a nutshell, you should ideally keep keyword density at about 0.5% – 1% for long-tail keywords along with semantic and LSI keywords. Lateral Semantic Indexing (LSI) are keywords that are related to the keywords you search for.
Use your keywords throughout your blog posts and titles to help improve your rankings. Content goes a long way to build your brand, so make sure you're doing it right. Even the length of your blog posts is taken into account by search engines in the ranking. Generally, longer articles tend to rank higher in search results than shorter ones.
Also Read: Must Read SEO Interview Questions & Answers
4. Optimise Your Visual Content
While it may be easy to optimise the text content of your website, visual content is where it gets tricky. Search engines are not capable of telling which images and videos are on your website, all by themselves. You need to define the visual content through title tags and alt tags so that Google can read it.
The alt text tells a search engine what your content is about and why it is there on your website. Similarly, the title tag works as the title of the visual content. You can add your focus keyword to these tags to make the content appear more relevant to the search engine. Image and video marketing are extremely important for a site's SEO, so make sure you do it right.

Video Marketing: The Next Digital Frontier
5. Build Links
Search engines use links between pages to determine how they are connected to each other. Based on the number of links that are redirecting to your page from other websites, they determine its authority. These links are called 'backlinks'.

The simplest ones are called natural backlinks, which happen when someone links to your content without you asking. You can also try reaching out to other webmasters and ask them to include your links in their content. Writing guest posts on high-authority websites is also a great way to get quality backlinks. Backlinks not only help you with SEO strategy but also increase your traffic and brand awareness.

How to Gain Backlinks for Your Website!
Best Digital Marketing Courses Online
6. Don't Forget the Importance of Social Media
While SEO isn't directly affected by your social media presence, it definitely does get affected indirectly.
Things that are posted on social media are seen by loads of people. There is a good chance that some of them may like and use it on their website with a link. This can give you a valuable backlink that can help improve your search rankings. Moreover, websites like Facebook can give you great traffic too.
A good way to leverage your social media is to keep posting quality content regularly. This can increase your engagement and get you good fan following which can result in more website hits.

The Super Six of Social Media Marketing Channels
You can also link your website to your social media accounts to gain more visibility and credibility. Engaging with your followers is important too as they are the very people who might share your content, you can also use white label service to gain organic traffic.
Read the next article in this series and learn about the 3 must-have SEO Tools.
In-demand Digital Marketing Skills
upGrad's Exclusive Digital Marketing Webinar for you –
What's new in Marketing?
Digital Marketing Free courses to Learn
Popular Digital Marketing Blogs