To leverage information technology to your advantage, it is necessary to have a targeted approach. And, Google Analytics is probably the most commonly used tool to that end.
Once you've launched a digital campaign or website, Google Analytics helps you decode its impact. This helps you understand consumer behaviour better, which, in turn, can help you make better decisions to drive brand awareness.
What makes it critical for any digital marketing expert to use web analytics is the fact that at the heart of your campaign, there is the need for a user to be active on your website or page. And, analytics helps you track the reach and effectiveness of this endeavour.
And how does it manage to do this? The answer is by the use of tracking codes on your website, which records the various activities of the people along with information such as age, location and gender. Google Analytics then analyses this information.
Also Read: Google Analytics Interview Questions & Answers
While it is currently the preferred system, other Google Analytics alternatives can be explored. Given the growing concern among users around the web giant's data tracking and privacy issues, many companies are shifting to other systems.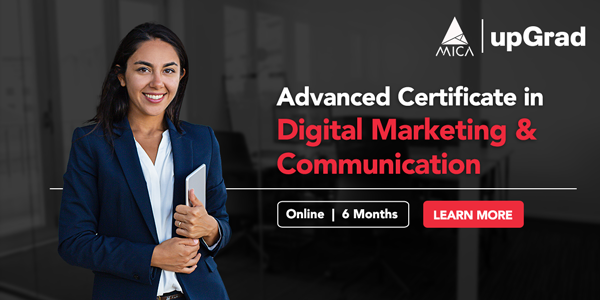 Top Google Analytics Alternatives
1. Kissmetrics
Kissmetrics is what you need if you want to understand consumer behaviour in complete depth. It gives you every basic information that is expected off a tool. Besides, you get to choose the kind of data you want to focus on and therefore access that easily. Perhaps the best advantage of Kissmetrics is that it takes on board your marketing campaign (email, sales, etc.) and thus you can optimize your website or page to enable better profits.
It's perfect if you want to focus on your customers as it helps in conversions. Some of its other valuable features are data segmentation and A/B split tests.
 2. GoSquared
GoSquared tool is used to track customer behaviour. And, the advantage is that it applies to both mobile apps and websites. The software allows you to follow up with anonymous users and thereby generate leads and convert them into potential customers. This, in itself, is a big plus.
Some of its distinguishing features are that it has a customer data hub. This allows you to group the consumer data depending on how you want to access the information. You are also able to track customer behaviour in real-time. This is a great way to identify trends in decision-making. And it can be beneficial when you follow up those unknown visitors.
The software also has the option of a live chat. Now, every visitor can be a potential new customer. You will be able to respond to queries instantly and have an excellent opportunity to make those conversions.
GoSquared also automates its marketing practices, which means that you need not spend too much time or investment in retaining customers or building relationships. However, what tilts the scale in its favour is that GoSquared is fully GDPR compliant. Given the growing insecurities around Google's privacy issues, this feature proves to be a huge draw. And, is, therefore, one of the most popular alternatives to Google Analytics today.
3. SE Ranking
Leveraging SEO is vital if you want to make the most out of your digital presence. And, SE Ranking is perfect for marketing agencies that rely strongly on optimized content for brand awareness and market penetration in the digital space. Digital Marketing Strategy for Startups
Not only does it give you the ranking of your brand site or page, but it also makes keyword suggestions that can help you make better decisions. However, one of the more popular reasons that attract a lot of users is the analysis of your competitor's digital presence. Naturally, this feature goes a long way in enabling effective strategic plans.
4. Matomo
Known earlier as Piwik, Matomo is loaded with enough tools and options to be the perfect substitute for Google Analytics. The software makes it possible for you to customize your dashboard. You can also get complete reports of the visitors to your website, including search engine keywords they have used, files they have downloaded and the languages they speak. You can also get information about your site's ranking in search results. Like, GoSquared, Matomo is also GDPR compliant. All of this makes it an attractive tool like Google Analytics.
Matomo is available for free on open source and paid on a cloud version. While a little technical knowledge may be needed to set it up, the support team is always available to help out any way they can.
5. Amplitude Analytics
Another one of the more widely used alternatives to Google Analytics, Amplitude Analytics is used by large companies such as Microsoft. It performs every task as expected. However, it does so in a much more concise manner. You can track the users' behaviour, analyse the data and draw inferences from it all. But, it is not presented in an information-heavy format. The analysis is broken down to the most relevant one for you.  
While it can process large amounts of data just like Google Analytics, having the information accessible in a compact format along with an intuitive interface makes it a preferred choice for companies like Twitter.
Best Online Digital Marketing Courses
6. Stat Counter
When it comes to features, Stat Counter provides all the standard attributes expected of an analytics tool. It tracks visitors to your website, helps generate leads, provides keyword reports and such other items on the list. However, the great thing about this tool is that it can differentiate between real and fake clicks and visits. It is also known to be light enough to not put additional load on your site. This makes it perfect for small websites and apps, helping them stay ahead.
Top Digital Marketing Skills
Conclusion
Google Analytics is probably the first response for any company to study its reach, analyse its campaign impact and plan growth. However, there are various other tools that are well- equipped to handle large amounts of data. Also, these software tools have other standout features that make them good competition. Research and look into these Google Analytics alternatives before following the common practice. You might just discover uncommon insight into your brand.   
If you want to explore and become an expert in Digital marketing, check out MICA and upGrad's Advanced Certificate in Digital Marketing & Communication. Become an expert in content marketing, social media, branding, marketing analysis and PR.
upGrad's Exclusive Digital Marketing Webinar for you –
Webinar with Q&A Session on Digital Marketing
Digital Marketing Free courses to Learn
Popular Digital Marketing Blogs
What is the use of Google Analytics in digital marketing?
Google Analytics is a very important tool used in digital marketing to track and measure website performance. Some of the key metrics in Google Analytics are top sources of website traffic, average session duration, the bounce rate of your website, device used and location of your audience, etc.
All these metrics help to measure how your content is performing and the success of marketing campaigns, which social media platform to target more, understand what type of content you should write, and generate customized reports. It also helps in planning the success of your Google Adwords campaign.
What are the drawbacks of Google Analytics?
Google Analytics is a freemium service, which means there are no monthly charges for using the platform. But, under the freemium service, there is only limited availability of data, which makes it unsuitable for big organisations, those who require in-depth analysis of the website traffic.
The paid version of Google Analytics is called Google Analytics 360 and allows access to higher quality data with 99.9% accuracy, improved custom data collection and advanced analytics. Under the paid versions, you can also consider using the alternatives of Google Analytics.
What are the best alternatives to Google Analytics?
There are many alternatives to Google Analytics available in the market like Kissmetrics, GoSquared, SE Ranking, Matoma, Amplitude Analysis, Stat Counter, SEM Rush, etc.
Before choosing a Google Analytics alternative, you should look at the various tools offered to handle large amounts of data, standout features offered that make them worth choosing. Always research the platform before selecting one.
Ride the Digital Wave