A resume is a document created to highlight a person's educational and professional background and skills. Usually, it serves as an introductory pitch to potential employers – they can see all your strongest traits at a glance and decide whether or not you're a good fit for a specific position.
Thus, a resume is your first impression. If you have an impressive resume, chances are that you'll bag an interview as well. Traditionally, a resume includes a short professional summary, work history, skills, and education details. However, today our focus lies on computer skills and how to create a stellar resume that highlights your computer skills.
So, if you wish to land a lucrative job in reputed tech companies, keep reading!
Check out our free courses to get an edge over the competition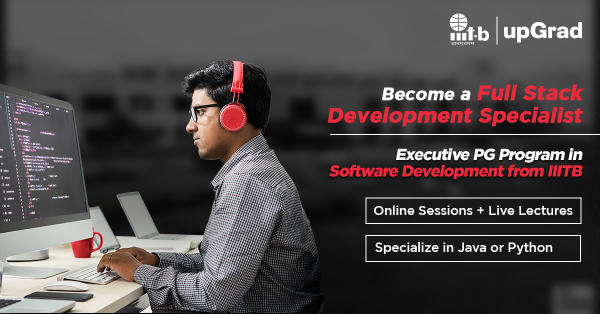 What do we mean by Computer skills?
Computer skills reflect your ability to understand the basic functioning of a computing device, this would include both hardware and software parts.
Although lengthy, this list of the top computer skills will help you design the perfect resume. Plus, you'll know which skills you need to acquire for high-paying tech jobs.
Check out upGrad's Java Bootcamp
What is your employer looking for?
The answer to this question depends on what position you're applying for since every field of work requires different skills and knowledge. So, make sure you include skills that are relevant to the job. Some basic understanding of a computing device is necessary and definitely will take you a long way. Therefore first on our list of things you should know is:
Check out upGrad's Full Stack Development Bootcamp (JS/MERN)
1. Foundational Computer Skills
If not very fluent with IT concepts, focus on these fundamental skills used in work environments all over the world:
G Suite: Google Calendar, Drive, Forms, Docs, Gmail, and Sheets

Email: Gmail, Outlook

Microsoft office(365): Word, OneDrive. Excel, Powerpoint, SharePoint, Onenote

Operating Systems: macOS, Microsoft Windows, and if possible, Linux

Web Browsers: Chrome, Firefox, Safari
2. Software Skills
Software use can differ from company to company, therefore make sure to include software skills relevant to the position you're applying for.
Accounting: Quickbooks

Data Science & Analysis: Alteryx, Apache, Data management, Data mining, Data modelling JSON, Machine learning, MongoDB, MySQL, RapidMiner, SAS, SQLite 3, Statistical software

Design & Creative: Adobe Creative Suite: Dreamweaver, Illustrator, InDesign, Lightroom, Photoshop, Premiere Pro

Web Development & Programming: Java, Javascript, Ruby on Rails, Swift, Perl, PHP, Python, XML

Enterprise Applications: Business Continuity Planning (BCP), HR management tools, Customer Relationship Management (CRM), E-commerce systems, Payment processing, Enterprise Resource Planning (ERP)
Explore Our Software Development Free Courses
3. Web Tools
As companies are striving to improve their online presence, they lookout for talented candidates who can drive more traffic to their websites.

Search Engine Optimization (SEO): Ahrefes, Google Analytics, SEMrush, Maz

Collaboration Programs: Asana, Dropbox, Flowdock, Skype, MS Teams, Trello, Wimi

Social Media: Facebook, Hootsuite, Instagram, Pinterest, Sendible, Twitter. Youtube

Blogging: CSS,HTML, WordPress, Content Management Systems (CMS)
4. DevOps tools
This is a list of specific tools for a particular job role and needs to be added only if required and/or if you possess the skill to use these tools. Proficiency in these tools doesn't just look brilliant on your resume but also increases your productivity and efficiency.

Some of the most popular DevOps tools have been listed down for you:
Gradle: Gradle is an extremely versatile tool that allows you to write your code in Java, Python, C++, or other languages.

Git: Git is one of the most well-known DevOps tools and is widely used across the software industry and developers community. It is a distributed source code management tool that allows you to track your development progress and save different versions of your source code. It's a very powerful tool with several features.

Jenkins: Jenkins is a popular DevOps automation tool. It's an open-source CI/CD server that allows you to automate the different stages of your delivery pipeline.

Raygun: Raygun is a world-class error monitoring and crashes reporting platform. Application performance monitoring (APM) is its most recent product. Raygun's DevOps tool helps you diagnose performance issues and tracking them back to the exact line of code, function, or API call.

Visual Studio Code: It is a highly optimised text editor with immense flexibility and various plug-in options to suit your workflow.
Learn Software Development Courses online from the World's top Universities. Earn Executive PG Programs, Advanced Certificate Programs or Masters Programs to fast-track your career.
Explore our Popular Software Engineering Courses
How to list these computer skills on your resume?
When presenting your skills, make sure to keep them short. Highlight only relevant skills using bullet points. If the list is long and you have several sections of specialised tech skills, you can create sub-headers under the skills section and follow the same bulleted format.
After outlining your top skills, you can choose to add a little more context to them. For instance, you can mention your accomplishments along with their timeframes to support your claims – this helps reinforce your case before the hiring manager.
Finally, don't forget to include your any relevant achievement such as tech certifications or diplomas.
How to acquire these skills?
You can acquire some computer skills through self-learning, whereas you can always opt for the professional training for more advanced ones.
However, it certainly helps if you have professional certifications. If you're looking to pursue a professional computer certification, upGrad has a few top-notch certifications for you:
This program is designed specifically for undergraduates to develop practical knowledge and skills and help students bag promising computer science roles. The certification is awarded by LJMU. This course is for you if you are interested in IT and wish to pursue job opportunities such as:
Software Developer/Engineer

Full-stack Developer

Blockchain Developer

Cyber Security Engineer and other related professions
This course is suitable for both fresh graduates and working professionals as it offers you 500+ hours of content spanning over 19 months of learning that you can access at your own pace and convenience.
"
upGrad's Exclusive Software Development Webinar for you –
SAAS Business – What is So Different?
"
It's recommended to dedicate at least 12 hours a week to finish within the given duration, at the end of which you will be awarded a Master's degree from LJMU, and IIIT Bangalore (as per specialisation), certificates from upGrad and will be regarded as IIIT Bangalore & LJMU Alumni. The course also offers 6 unique specialisations, namely:
Full Stack Development

Blockchain Development

Big Data

Cloud Computing

DevOps

Cyber Security
The course promises best-in-class content by leading faculty and mentors through videos, case studies and projects, assignments, and live sessions. It covers many industry-relevant programming languages and tools, including Java, JavaScript, Spring, React, Ethereum, SQL, HTML5, Python, SWAG – you get access to over 30 software tools.
In-Demand Software Development Skills
You will interact and learn from leading Software Engineering faculty from prestigious institutes such as Liverpool John Moores University, the International Institute of Information Technology (Bangalore), and industry leaders.
You will learn through real-life industry projects sponsored by top companies across various industries and also get personalised feedback on your submissions. This course doesn't demand any coding experience, only a Bachelor's Degree with 50% or equivalent passing marks.
This course is ideal for first-time Tech Job seekers as it covers several standard skills required by the industry such as java, OODAP, HTML5, CSS3, JavaScript, AWS, SQL & NoSQL Databases, and much more under a 5-month duration (500+ hours).
It is ideal for those looking for placement opportunities as Software engineers, Front-end developers, Back-end developers, Full-stack developers, App developers, etc. With 5+ industry projects, 350+ hours of hands-on training, 50+ live sessions, and 500+ hours of content available to you, the course ensures an in-depth coverage of the trending tech skills.
Read our Popular Articles related to Software Development
Conclusion
A well-made and detailed resume can help you bag really good and rewarding opportunities and can put you miles ahead of other candidates. Hence, it is crucial to know what, where, and how to best put forth your skillset on your resume to make it more desirable.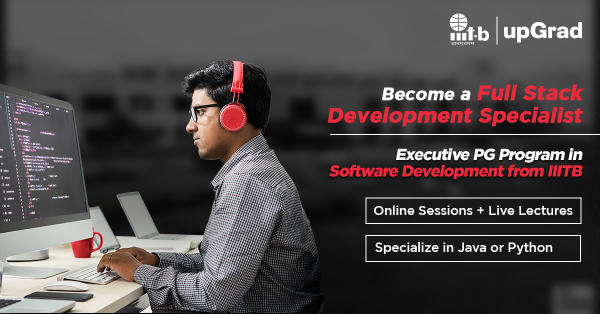 Here, we covered almost all the core computer skills while also highlighted the essential tech tools. Present your resume as such that it gets the attention of potential recruiters by pitching your strongest skills to them and prove that you're a great fit for the role at hand.
The upGrad courses mentioned above are tailored to fit your professional needs. The best part – all of them reward you with industry-relevant skills, making you a valuable asset to any potential employer.
So, are you ready to gain new skills from the comfort of your home and rev up your resume?