Blockchain projects on GitHub offer an excellent way to improve your technical skills and advance towards a career in modern software technologies. Developer activity in the blockchain space is an indicator of the industry's needs. We have compiled a list of open-source projects that you can try to build your competencies and strengths.
Blockchain supports secure and transparent transactions across a peer-to-peer network. A PWC report defines it as a continuously expanding list of stored records across many interlinked systems. A digital signature connects each block to the previous blocks, making all information tamper-proof.
Therefore, blockchain technology has many applications and advantages in today's market, including:
Offering an alternative mode of payment
Enabling faster transactions
Driving improved order fulfillment
Improving supply chain management
Increasing trust via its decentralized nature
Now, let us look at some Blockchain projects on GitHub that can help you better understand this technology and apply it to create your solutions. 
Check out our free courses to get an edge over the competition.
Explore Our Software Development Free Courses
Learn Software Programs from the World's top Universities. Earn Executive PG Programs, Advanced Certificate Programs or Masters Programs to fast-track your career.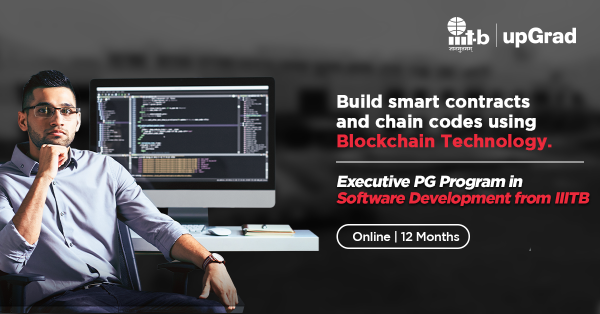 Blockchain Projects on GitHub
1. Status
It is a secure communication tool that aims to protect private conversations and uphold the sovereignty of individuals. Besides a messaging app, Status provides the functionality of a crypto wallet and a Web3 browser using the latest security and encryption tools. The Status app also has a sizable community that is working actively on its desktop and mobile versions. 
Learn blockchain for free at upGrad.
2. Augur
It is a leading Ethereum project that can help you gain decentralized platforms and prediction market protocols. The Augur app website describes it as a no-limit betting exchange that lets you trade crypto wagers with speed and ease. You can also follow the Augur Blog to keep yourself updated about the latest developments in the app. 
3. OpenMinded
You can explore the OpenMinded community for building apps with decentralized data ownership and intelligence. It is committed to creating free access to advanced techniques in cryptography and machine learning by extending the capabilities of libraries like TensorFlow and PyTorch. The technology helps you govern artificial intelligence (AI) models by multiple users and train them on secure, distributed datasets.
Read: Java Projects on Github
upGrad's Exclusive Software and Tech Webinar for you –
SAAS Business – What is So Different?
4. Napoleon X
Napoleon X boasts of massive computing power and the ability to eliminate human emotion from markets. It is a platform for blockchain-based asset management and copy trading. The project can familiarize you with utilizing big data to enhance profits and manage professional investment funds. You can learn how to apply quantitative strategies in the form of trading bots and handle crypto funds dedicated to specific asset classes. 
Check out upGrad: Java Bootcamp
Explore our Popular Software Engineering Courses
5. Erasure
It is a reliable data marketplace for buying information related to financial predictions from trusted and reliable sources. You can also use Erasure's decentralized protocol to create a browser extension that cuts through the noise to see the posts on which people have staked currency. 
6. Numerai
It is a hedge fund project backed by data scientists. It uses Erasure to filter the predictions made by the contributors. Numerai can teach you how to build ML models with the ability to operate on encrypted data. It models the stock market in a clean and regularized manner. Additionally, it demonstrates the process of staking cryptocurrency to express confidence in the models.
Our Learners also read: Blockchain Career!
7. Namahe
This blockchain project incorporates the AI layer to bring efficiency to the supply chain industry. The Namahe platform focuses on creating economic and sustainable value chains that function as a part of a globally-connected marketplace for goods and services. 
8. Santiment
Launched in 2017, Sentiment open-source data dashboard and behavior analytics platform for cryptocurrencies. With this project, you can source on-chain and development information on more than 900 coins. Here are some of the use cases:
Spotting data-driven investing opportunities 

Monitoring volatility of markets

Contextualize network activity
In-Demand Software Development Skills
9. MetaMask
It is one of the most downloaded blockchain browser extensions with thousands of registered events on GitHub. The meta mask project equips you with all you need to manage digital assets, including a critical vault, a secure login, and a token wallet. It is considered the bedrock of the Ethereum ecosystem as a powerful gateway to blockchain apps. 
10. Thought Network
This project demonstrates how AI can make data agile, actionable, and secure. The blockchain-enabled fabric of Thought changes the fundamental structure of applications for better performance. You can delve into the details of its 28 repositories and follow their code on GitHub. 
11. Decentralized Machine Learning
DML emphasizes decentralized machine learning protocol and ecosystem by unlocking innovation through crowdsourced algorithms. It can utilize untapped private data on individual devices without data extraction and leverage the idle processing power of many connected devices. 
Also read, blockchain career and its future scope
12. Matrix AI
It is another example of blockchains for AI algorithms. Matrix AI's vision is to democratize the AI field with its public chain and decentralized computing platform. It assists data scientists with intelligent contracts that use NLP and deep learning templates to auto-encode. Furthermore, it promises seamless multi-chain integration and reduced transaction latency. 
Also Read: Data Science Project on Github
13. NeuFund 
It is a Berlin-based fintech startup that proposed a product to issue security tokens on Ethereum. The Neufund project code on GitHub can help you grasp how to build such a platform from scratch that merges venture capital with blockchain. 
14. OMG Network
OMG Network (formerly OmiseGO) zeroes in on the scaling and interoperability on the Ethereum network. This value transfer layer solution is built on plasma and is enterprise-ready for production, unlike many other protocols. 
15. ARK
This DPoS blockchain ecosystem came to the market in 2017. The ARK platform has a dedicated community and a fast-building team. It can iterate the network by incrementally releasing wallets and build at pace. Another desirable feature of this project is that it lets you create custom blockchains to meet your specific governance requirements. 
Check out: Top Blockchain Project Ideas for Beginners
16. GNOSIS
The Gnosis prediction platform is known for its globally interconnected and interoperable product lines. It offers the functionality of creating, trading, and holding crypto assets. Check out the code on GitHub if you want to become an ally in designing fairer marketplaces with open finance. 
17. Aragon
According to Aragon's website, it helps companies level-up their communities. It is a blockchain-based fundraising platform that can be transparently governed with group participation in financial decisions. With Aragon, you can pool contributions from your community and reward them in a decentralized virtual world. 
18. Ocean Protocol 
This data exchange protocol guarantees all actors' control, transparency, and compliance in sharing and monetizing data. The Ocean software can handle metadata storage, links to data, and provide data consumers democratic access to private data. 
Must Read: Python Projects on Github
19. Storj
As a decentralized cloud network, Storj upgrades your storage layer with its safe, fast, and affordable offering. Developers enjoy the following advantages if they pick Storj:
Encrypting and uploading files securely

Splitting files and distributing to optimal nodes

Storing and retrieving file pieces without data breaches
20. Origin Protocol
It is a decentralized marketplace project built using Ethereum and IPFS. Put simply, and it is a blockchain-powered e-commerce store. You can check out the product listings on its beta version here. Origin Protocol aims to benefit both buyers and sellers by offering a resilient infrastructure with better incentives and lower costs. 
21. AI Crypto
It is a low-cost computing solution for artificial intelligence and blockchain technologies. Whether you are a developer, researcher, student, or startup, the AI Crypto ecosystem gives you access to GPU, AI models, data, services, etc. 
If you are looking to boost your Ethereum smart contract's computation, you can also explore Truebit Protocol. 
Read: PHP Project ideas on Github
22. Trust Wallet
As a multi-coin wallet for iOs and Android devices, Trust Wallet enables you to exchange and trade cryptocurrencies instantly without compromising personal data security. It is the partner wallet for the Binance exchange. Recently, Trust Wallet has picked up the development activity, making it one of the most sought-after blockchain projects on GitHub. 
Read our Popular Articles related to Software Development
23. BlockScout
This open-source project is the brainchild of the POA Network. It offers a block explorer tool for Ethereum, allowing users to search transactions, addresses, and balances. With BlockScout's simple interface, you can inspect and analyze EVM chains with ease.
Now that we have covered different examples of blockchain projects, let us also unravel the scope of this hands-on learning. 
In the coming years, the tech world is touted to enter the next phase of the blockchain revolution. The disruptive potential of blockchain technologies for businesses calls for more significant knowledge creation and sharing. Research and development can benefit several industries in utilizing technologies to their benefit and making the right investments. 
According to Dappros, India stands at the second in terms of availability of blockchain developers, closely following the United States. Blockchain companies are also utilizing this modern technology to advance diverse sectors like waste management and fishery. Indeed reports that the demand for blockchain jobs has seen an upward trend in the last few years, especially in the major Indian tech cities.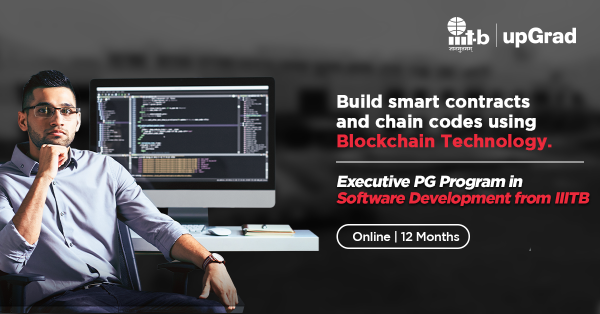 Check out: Blockchain Developer Salary in India
Conclusion
With this, we have covered 23 top Blockchain projects on GitHub.
So, gear up to acquire new skills and equip yourself for the internet of the future by implementing one of these blockchain projects!  
Technology is forever evolving, and if you are looking to build a career for and of the future, then Blockchain is the way to go, check out our Blockchain Technology Program
There is a rise in Blockchain Technology and blockchain has tremendously changed the very face of the technology industry forever. If you're interested to become a blockchain developer and build smart contracts and chain codes, checkout IIIT-B & upGrad's Advanced certificate program in blockchain technology.
What are the best resources for finding blockchain jobs?
There are a few places where you can look for blockchain jobs. One option is to look at employment boards like Indeed, which offers a lot of blockchain job openings. Another option is to go on LinkedIn, which provides a number of blockchain job openings. Finally, another option is to conduct a search for blockchain companies and then personally contact them to inquire about any open employment. You can also search for blockchain firms and then contact them directly to inquire about any job openings. Social media sites like Twitter and Reddit are also good places to look for blockchain jobs.
What are some of the biggest challenges faced by people working in the blockchain industry?
People working in the blockchain industry face several significant hurdles. One issue is a lack of standardization, which can make developing applications and businesses that interact with many blockchains difficult. Another issue is a lack of regulatory clarity, which can make launching new products and services challenging. Finally, people must be educated about blockchain technology and its potential applications.
Why is the blockchain industry growing so fast?
Because it has the potential to alter the way the world does business, the blockchain industry is rapidly expanding. The blockchain is a decentralized database that enables parties to transact without the use of a middleman. This might lower the cost of doing business and speed up transactions significantly. It may also aid in the development of greater trust between parties. Similarly, the blockchain might be utilized to build new public-private or private-private blockchain networks that are more efficient. Finally, blockchain is a brand-new and innovative technology that is still in its infancy, which has sparked a lot of attention and excitement.
Master The Technology of the Future - Blockchain