The fast-moving world laced with technology has created a convenient environment for companies to provide better services to their clients. Cloud computing is one aspect brands strive hard to incorporate into their services. The service accounts for easier accessibility and storage options for customers to sustain their requirements at any time of the day without needing to be in touch with their hefty complex storage devices. 
The rapid assimilation of cloud computing services into our daily lives has led to the need for learned professionals owning expertise in the domain. As a result, the cloud computing industry has a bright future, and the current market demand is exceptional for experienced people looking out to make a name in the zone. 
If you wish to be a part of this globally emerging market, you must have one significant skill necessary to perform the role well. AWS, or Amazon Web Services, is a cloud computing platform companies rely on for their storage, server, networking, security, remote computing, and many such features used by leading industry brands such as Netflix and Adobe. Thus, to make a career in cloud computing, you must excel in AWS interviews. Here are some of the AWS interview questions and answers to help you prepare for the big day!
10 Questions and Answers for AWS Interview 
Q1: Explain what is AWS?
AWS or Amazon Web Service is a cloud computing platform run by the well-known e-commerce giant Amazon. AWS covers services such as storage, security, networking, mobile development, content delivery, computing power, and various other features granting effortless access to digital content. In addition, the program provides on-demand software services over the convenience of cloud storage and easier accessibility. Prominent brands such as Adobe, Netflix, Facebook, and even the BBC use AWS.
Q2: What are the primary services offered by AWS?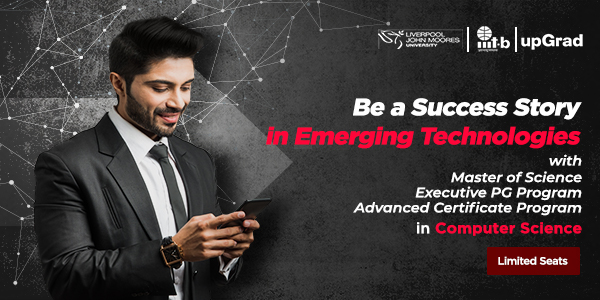 Services offered by AWS can be divided into four categories. These categories constitute networking, computing, storage, and security. Each of these four includes several cloud-run products curated for cross-functional uses by individuals, companies, and governments. Some of them include EC2, Lamba, CloudFront, Elastic File System, VPC, LightSat, etc., joining together to deliver attributes of a real computer but on the cloud.
Learn Software Development Courses online from the World's top Universities. Earn Executive PG Programs, Advanced Certificate Programs or Masters Programs to fast-track your career.
Q3: What is S3?
Amazon S3, also known as Amazon Simple Storage Service, uses a web service interface to extend storage services that can be accessed to retrieve or store data any time, anywhere. A vast amount of data can be stored on this platform. Therefore, it is widely used by developers worldwide. One can access this online data backup through the platform's pay-as-you-go model.
Q4: What is Cloudfront?
Cloudfront is a content delivery network comprising the distribution of proxy servers globally, as people can access content data based on their geographical location. Cloudfront follows geotargeting as it lets the servers curate content on their webpage based on people's geographical data without changing the URL. Also, the servers cache content and allow local users easy access to stream or download web content. 
Q5: What is AWS SNS?
Simple Notification Service is an Amazon notification service provider made to deliver notifications from publisher to subscriber. This push notification service publishes and sends messages to subscribers following an application's communication protocol. AWS simple notification service works for both applications to person or application to application forms. 
Q6: What is AWS Disaster Recovery Solution?
AWS Disaster Recovery Solution is the most prominently known AWS feature that helps reduce data loss due to its fast, reliable recovery systems dealing with possible network failures or attacks. In addition, disaster Recovery Solution creates backups or data replicas to keep data saved under any uncertain times. The program also helps generate better productivity as it is cost-effective, high-performance, and replicates data to protect from seasonal fluctuations in lower recovery times.
Q7: What is Cloudformation in AWS?
Juggling various AWS services can get complicated. Hence, Cloudformation is created to solve concerns with its library full of templates and extra AWS resources. Instead of seeking resources with every possible use, a library full of templates is easier to access. The program collects AWS resources to manage them in an organized manner for businesses and developers. 
Q8: What are Availability zones and Regions in AWS?
Availability zone in AWS stands for the geographical area where cloud services are centered and operate with redundant power and networking infrastructure. These availability zones are present inside the regions. The difference between these two is that the region constitutes a separate geographical area while the availability zone comprises multiple isolated places within regions. 
Q9: Explain VPC in AWS.
Virtual Private Cloud of VPC in AWS is a cloud computing service that provisions isolated networking clouds for better connectivity and networking. The trait which makes it different from the standard AWS service is the ability to own complete control over your virtual experience, which means users can customize network configuration and use it according to their needs. In addition, the virtual private cloud keeps it safe from public intervention.  
Q10: What is the VPC-Peering Connection?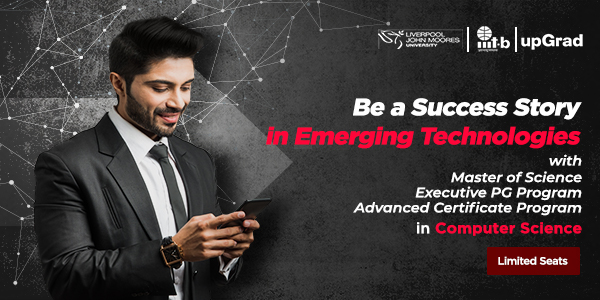 VPC peering establishes a connection between two VPCs enabling it to route traffic between them. For example, creating a VPC peering connection can help transfer heavy files over the created link. However, VPC peering connection can only be established if the receiver accepts or rejects the request.
How to prepare for the AWS interview?
Besides practicing interview questions and answers, follow the basic interview preparation structure to stay ready. The essentials for the interview are researching about the company, comprehending the job description, and creating a well-formatted application. Finally, review fundamental AWS lessons for a quick revision. Make sure you know the basics well and answer the questions with utmost confidence and precision. 
If you wish to gain more insight and experience in the relevant sphere, head over to upGrad's online program. upGrad offers a Master of Science in Computer Science program by Liverpool's John Moores University, created for learners worldwide to earn proficiency in computer science specialization fields including Cyber Security, Full Stack Development, and Cloud Computing. The program is specifically designed to educate learners on up-to-date software development and other relevant programs to keep up with the changing times and trends. 
With a learner base of over 40,000 from 85+ countries, upGrad aims to deliver high-quality education following updated practices relevant in the market. The course is designed by industry professionals and expert faculty to incorporate top skills.  
Conclusion
The AWS interview is no different from any other interview. As long as you have the right knowledge about its components and their apt functioning, the interview process will turn smoother. Run through all the found resources to polish your knowledge. Apart from individual preparation, digital training and certificates are some recent ways people are trying to brush up their AWS skills. 
What are some of the things I must know before the AWS interview?
Answer: Interviews are a way to gauge your knowledge and eye for detail. It is the right time to unleash all your potential going right into details regarding technical questions. Try to be as precise yet detailed to keep answers short, simple, and impactful—research about the company and how they incorporate AWS services in their daily practices before heading over. Interviewers often ask tricky questions related to the company and job profile alike.
Q2: Is AWS easy to learn?
Answer: AWS can be a foreign concept for anyone who lacks technical background and the knowledge of maintaining client-service relationships. The program is as tricky as any program can get initially, though following the right training set makes it comprehensible in no time. The best and easiest way to learn AWS is by getting enrolled in expert-backed programs or certificate courses.
Q3: Is AWS a good option for freshers?
Answer: AWS has reportedly grown its revenue to 39 percent more in the third quarter of 2021 compared to the previous quarter, proving it to be one of the strongest revenue sources for Amazon. Stepping into the AWS preferred job role is an excellent opportunity for freshers as the job market for AWS experts is growing bigger and bigger each day. The future awaits an even brighter space for the AWS market.
Software Development Course | Master Java, C, Python & more‎