One of the biggest shifts that have taken place since the industrial revolution has been the emergence and growth of social media, and one of the platforms that have changed it all is Facebook. Today, each and every marketer is using this platform to reach their user base and target them appropriately with relevant messages. Lately, however, we have noticed one thing which is annoying users. The first is spam content and the second is ads.

A lot of users have been complaining that they are seeing a lot of advertisements within their newsfeed. Also many complain that they can't verify the authenticity of news. Keeping this in mind, earlier this year Mark Zuckerberg made an announcement that Facebook is going to curb the organic reach of publications and users will start seeing fewer ads on their newsfeed.
Learn digital marketing courses online from the World's top Universities. Earn Masters, Executive PGP, or Advanced Certificate Programs to fast-track your career.
Facebook will ensure that people spend more time on Facebook
"One of our big focus areas for 2018 is making sure the time we all spend on Facebook is time well spent.
We built Facebook to help people stay connected and bring us closer together with the people that matter to us. That's why we've always put friends and family at the core of the experience. Research shows that strengthening our relationships improves our well-being and happiness.

But recently we've gotten feedback from our community that public content — posts from businesses, brands and media — is crowding out the personal moments that lead us to connect more with each other."
Facebook prefers video content more
"It's easy to understand how we got here. Video and other public content have exploded on Facebook in the past couple of years. Since there's more public content than posts from your friends and family, the balance of what's in News Feed has shifted away from the most important thing Facebook can do — help us connect with each other.

We feel a responsibility to make sure our services aren't just fun to use, but also good for people's well-being. So we've studied this trend carefully by looking at the academic research and doing our own research with leading experts at universities.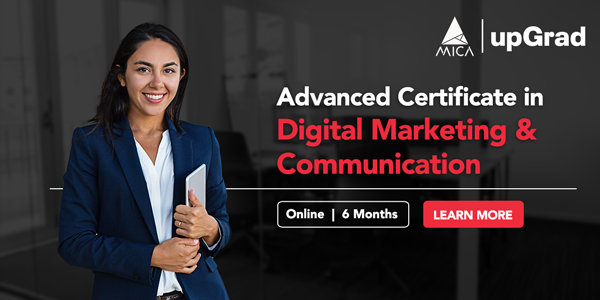 The research shows that when we use social media to connect with people we care about, it can be good for our well-being. We can feel more connected and less lonely, and that correlates with long term measures of happiness and health. On the other hand, passively reading articles or watching videos — even if they're entertaining or informative — may not be as good.

Based on this, we're making a major change to how we build Facebook. I'm changing the goal I give our product teams from focusing on helping you find relevant content to helping you have more meaningful social interactions."
People will see more content from friends and family, affecting brands' organic reach
"We started making changes in this direction last year, but it will take months for this new focus to make its way through all our products. The first changes you'll see will be in News Feed, where you can expect to see more from your friends, family and groups.

As we roll this out, you'll see less public content like posts from businesses, brands, and media. And the public content you see more will be held to the same standard — it should encourage meaningful interactions between people."
Live videos will be given preference
"For example, there are many tight-knit communities around TV shows and sports teams. We've seen people interact way more around live videos than regular ones. Some news helps start conversations on important issues. But too often today, watching videos, reading news or getting a page update is just a passive experience.
Now, I want to be clear: by making these changes, I expect the time people spend on Facebook and some measures of engagement will go down. But I also expect the time you do spend on Facebook will be more valuable. And if we do the right thing, I believe that will be good for our community and our business over the long term too.

At its best, Facebook has always been about personal connections. By focusing on bringing people closer together — whether it's with family and friends or around important moments in the world — we can help make sure that Facebook is time well spent."
The above announcement came as a shocker to publishers as well as marketers as the organic reach for business pages was anyway low – hardly 1%. After this announcement, we do not know if organic posts will even exist.
So if you are a marketer and wondering what is going to happen next, I have broken down some tactics which you can use to win back your organic reach.
Here are the 5 ways to beat the Facebook algorithm changes and win your organic reach back:
1. Post more about topics which are trending
Trending content always wins. People love seeing content which is relevant and trending. If a brand can come up with content real quick and share how their brand is a part of the trend culture then you can come up in the newsfeed of more users, and pretty quickly that too.
Some brands that do this really well are Amul, Zomato, etc.

2. Need of more relevant engagement
People think it's all about engagement and a marketer's job is to get maximum likes and comments. But what really matters is relevant engagements, which are not posts by spams or bots or some random comments which don't make any sense. But what matters is the kind of comments and the time at which those comments appear. You can notice high levels of engagement on brands which produce high-quality content, such as Oreo.

Best Online Digital Marketing Courses
3. Get creative with rich media
If you have noticed, today you see a majority of content which has images, videos, and gifs. Facebook loves rich content and great graphics which people engage with. Only a text status update or content won't give your brand enough reach. The right copy with the right visuals will help your post reach more and more people. Facebook pages such as Durex or TVF do a very good job here.

4. Encourage users to use the top of the news option on your page
This might be a tough one, but this is similar to the CTA YouTube usually gives at the start of their video, by asking people to click the bell icon. Likewise, you will find a lot of brands requesting users to select the option of 'see first' on Facebook.

Top Digital Marketing Skills
5. Use Facebook Groups
Though the organic reach of Facebook has gone down, but not for groups. In fact, groups provide more engagement and are often more visible compared to pages. One can now link a page with a group and today even a brand can open up groups from their pages. Also since Facebook groups are more engaging they help in developing more organic reach.
6. Go LIVE more often
In Mark Zuckerberg's post, he specifically mentioned that live content is streamed more often. Facebook loves relevant and fresh content and what better than going Live? Which is also good news for brands as they now have the opportunity to go live with influencers, staff, and employees or with any engaging content such as events, interviews, shows, behind the scene campaigns and activations.
Digital Marketing Free courses to Learn
In order to win the organic game, marketers have to be smarter, create better content and also ensure quality and authenticity of content is maintained. So don't fret and just get those amazing Facebook posts going up on your page.
If you have any other interesting ideas which can boost organic reach in light of recent announcements at Facebook, please share them with us.
Popular Digital Marketing Blogs
upGrad's Exclusive Digital Marketing Webinar for you –
Webinar with Q&A Session on Digital Marketing