Being a multidisciplinary career, Machine Learning encompasses multiple complex subjects and topics, training a machine to imitate human intelligence through heaps of experience and data. This subfield of artificial intelligence is as complicated as it sounds. However, there's no shortage of resources for learners to begin their ML journey. Knowing where to start can be challenging, but not with a bunch of easy textbooks available at your services!
Get Machine Learning Certification from the World's top Universities. Earn Masters, Executive PGP, or Advanced Certificate Programs to fast-track your career.
Fortunately, Machine Learning experts have compiled their expansive knowledge into bite-sized forms in books. Data science professionals know how valuable a good ML book can be for learners to strengthen their basics and further equip them through the hard parts of the journey. A technology as complex as AI is bound to require expert learning resources, and a good book is always welcome for expanding on a subject.
To kickstart your Machine Learning journey, we have researched and created a compilation of the top ten books on Machine Learning for beginners.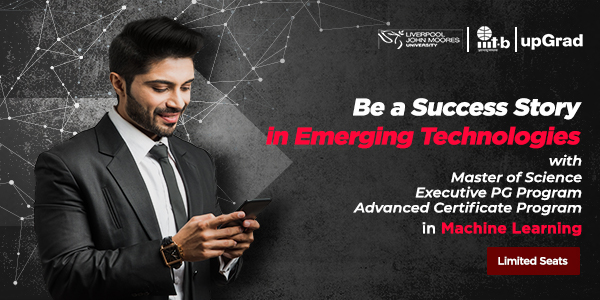 1. The Hundred Page Machine Learning Book
by
Andriy Burkov
Burkov, in his book The Hundred Page Machine Learning Book, has successfully assimilated the significance of Machine Learning and its lessons. This book is one of the most popular Machine Learning textbooks due to the right balance of theory and practice, combined without leaving any essentials behind. The book widely covers complex topics and presents them in a simplified form. Yet, beginners may try looking for another book to start their Machine Learning journey as it does not contain fundamental knowledge.
2. Artificial Intelligence: A Modern Approach
by
Stuart J. Russell and Peter Norvig
Considered to be the de-facto of Artificial Intelligence, this book introduces concepts, theories, and practicals of Artificial Intelligence in full depth, without being overly complex. Published back in 1994, the book was created for university-level AI courses and continues to nurture the same group through its updated versions. Experts say if one were to buy only a single Machine Learning book, it should be this one.
3. Deep Learning
by
Ian Goodfellow, Yoshua Bengio, and Aaron Courville
One of the best deep learning books to build the foundation of the subject, this book offers mathematical complexities and general theories combined in an understandable format. The book is an exceptional choice for beginners, too, as many famous faces from the Machine Learning industry have recommended it to excel through the AI market.
4. Programming Collective Intelligence: Building Smart Web 2.0 Applications
by
Toby Segaran
Another exceptional addition to the list, this book is more about implementing Machine Learning concepts than grooming the foundations. It follows Python to teach learners how to create ML algorithms for gathering data from applications, detecting patterns in data, creating programs to have access to website data, and ways to make predictions following the same data.
5. Applied Predictive Modeling
by
Max Kuhn and Kjell Johnson
This book is a convenient way to learn predictive modeling in a simple step-by-step process. Applied Predictive Modeling is an excellent choice for beginners, students, and developers towards comprehensive modeling process breakdown. It is dedicated to using real problems for a hands-on experience. Furthermore, it contains problems in each chapter, so learners immediately learn and practice to gauge progress.
6. Machine Learning
by
Tom M. Mitchell
Mitchell's book can be a great choice to start your Machine Learning journey. While freshers can explore the basics of ML, experts can use this as a quick reference. All the information is presented in simple language for easy understanding.
7. Pattern Recognition and Machine Learning
by
Christopher M. Bishop
Bishop's Pattern Recognition offers reference to complex statistical techniques with pattern recognition in Machine Learning. While it's an excellent choice for many, a strong grip on multivariate calculus and linear algebra is needed to go through the book. Published in 2006, the book is the first Machine Learning textbook dedicated to pattern recognition.
8. Speech and Language Processing
by
Daniel Jurafsky and James H. Martin
Machine Learning beginners with basic subject knowledge can go for this book with a comprehensive introduction to different topics and specific subfields of Machine Learning. However, experts have recommended this textbook for anyone interested in Natural Language Processing as the book's preference for practical application makes it suitable to understand language and speech processing quickly.
9. Machine Learning in Action
by
Peter Harrington
Machine Learning in Action is another favorite of ML aspirants. Thorough explanations of Machine learning techniques and their underlying concepts extend a detailed understanding of the subject. In addition, the book goes in-depth to deal with foundational algorithms, encouraging developers to acquire and analyze data for real applications.
10. The Elements of Statistical Learning: Data Mining Inference, and Prediction
by
Trevor Hastie, Robert Tibshirani, & Jerome Friedman
The book follows a conceptual framework to dive through broad topics, used both as an introduction or reference for topics such as neural networks or testing methods. Instead of elaborating topics entirely, it is created to motivate readers to investigate concepts and experiment on their own for better understanding. It's a fact that concepts of Machine Learning cement thoroughly with practice. Hence, this is a great resource to encourage theory and practice among readers.
Kickstart Machine Learning Career with Advanced Certification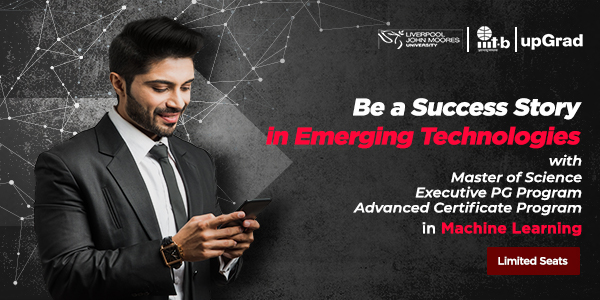 The only thing you need to get your Machine Learning career started is an advanced certification, along with the learning resources and skill set. upGrad's Master of Science in Machine Learning and AI is exactly what you need to assist you with expert guidance in the Machine Learning and AI industry. The course extends diverse topics covering Machine Learning models using Cloud Computing. Learners looking to strengthen their resumes with a valuable certification course can opt for it.
With a learner base of 40,000+ students spread across 85+ countries, upGrad extends this flexible course to prepare learners for the highly competitive AI market with Machine Learning, the most sought-after course in the industry. Mentorship Sessions, Case Studies, Live Sessions, and Career Guidance are some of the extended features offered by upGrad.
Popular AI and ML Blogs & Free Courses
Conclusion
These textbooks are your sure shot way to gain proficiency in Machine Learning. While the books mentioned above are all valuable for anyone wishing to expand their ML knowledge, choosing the right books for the right learning stage is crucial. Beginners must opt for books with fundamental concepts to strengthen their base and slowly proceed towards textbooks offering more complex features. However, it's also essential to implement your textbook knowledge into real-world applications and situations.