Introduction to Digital Marketing and AI
Creating brand awareness and reaching the potential customer base through the internet and various other digital forms is what digital marketing is all about. While its effectiveness was visible even in the primary days, with the exponentially increasing number of internet users, it has become a hectic task for digital marketers to connect to the right audience today.
There is no denying that digital marketing is the future, and accompanying it is the prowess of Artificial intelligence. 
Combining the two, we get AI digital marketing, which is, so far, one of the most impactful marketing techniques. Unlike traditional digital marketing, AI is used to perform humanly impossible tasks.  
Enroll for the Machine Learning Course from the World's top Universities. Earn Masters, Executive PGP, or Advanced Certificate Programs to fast-track your career.
So, Why Do Companies Use AI in Digital Marketing?
The answer would be to improve customer experience. However, below are some other reasons for using AI in digital marketing. 
AI saves a lot of time and money by optimising the entire marketing process

Helps make faster and more well-rounded business decisions.

Avoids mistakes and "human errors".

Increases ROI by consistently identifying the best sales opportunities. 

Mines and analyses a vast amount of data to generate reliable reports.

Performs best-in-class customer preference prediction. 
Top 10 Applications of AI in Digital Marketing in 2022 
Below are some of the most popular applications of AI in digital marketing.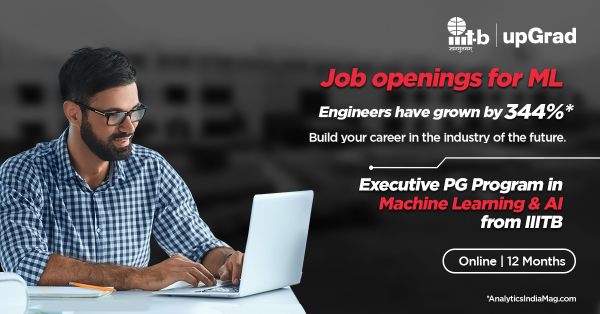 1. Chatbots:
Chatbots are something we all come across whenever we open any website. These automated pop-up message bots are gaining more popularity in conversational marketing for several reasons. AI-powered chatbots play a significant role in marketing by providing unmanned client support services that eventually help improve sales. It is an excellent example of using machine learning in digital marketing.
Unlike conventional customer service methods, chatbots are incredibly cost-efficient and efficiently resolve most customer queries. Even though they can only provide answers to very basic and limited questions, they are good at tracking customer behaviour, providing product recommendations etc., by evaluating keywords. 
The more we advance in machine learning and AI, the more these Chatbots will learn to resolve complex queries and give answers like humans.  
2. Personalised user experience:
Have you ever wondered how these shopping websites always show what's on your mind? It is because they leverage the power of AI and make personalised experiences by curating relevant content or product recommendation list. 
AI-based software collects information from different search engines and implements clustering algorithms by understanding consumer data. For instance, your likes and dislikes added on different websites enable them to run algorithms and comprehend your interest to curate real-time recommendations as per your taste. 
Just like that, digital marketers also use AI-powered tools to get insightful information regarding customer preferences and curate campaigns accordingly. 
3. Web Designing:
Designing a website without the knowledge of HTML, CSS, and JavaScript might seem impossible to many. Fortunately, AI has tackled this issue as well!
With the help of AI-powered websites like Wix, Grid etc., one can now easily build their own websites. These websites only require some basic inputs like images, texts, call-to-action and so forth, and your professional-looking website will be ready in a few minutes. 
These are also very cost-efficient. Therefore, budding marketers can take the help of these websites rather than pay a hefty amount to a programmer. 
4. Content Writing
Starting from informative blogs to attractive advertisement copies, several AI-powered websites can generate content in written format. 
Businesses often require publishing relevant and informative content on tier websites to improve audience retention. In such cases, they opt to hire professional content writers who often do not come cheap. In such cases, digital marketers can simply take the help of such AI software to generate long or short-form written content of their liking. 
Earlier, AI software was used to generate content to detect a significant amount of plagiarism; however, with time, these tools are also improving, and many small businesses that can not afford to hire professional writers take the help of such platforms. 
5. Image Recognition and Visual Search 
Image recognition and visual search have especially become popular since Google Lens has become a go-to for many. The ease of uploading an image and getting results matching it is something people enjoy very much, and so do digital marketers. 
If looked closely, one can see how, one by one, all these shopping apps and websites are enabling the facility of image recognition and visual search, intending to make the shopping experience more convenient for their customers. 
Even though the technology is in its early state, platforms like Pinterest are assuring that this AI-powered application stays in the longer run. Thus, these AI applications will be revolutionary, especially in retail marketing, as instead of recommending products based on keywords, it will recommend products looking exactly the same. 
Best Machine Learning Courses & AI Courses Online
6. Email Marketing
Email marketing is still considered one of the most potent digital marketing forms with significant conversion power. However, it can often become hectic for marketers to send personalized and targeted emails while continuing other services/product-related campaigns.  
AI has changed the entire game of email marketing. Starting from customization to automation, AI has it all. It has revolutionized the concept of dynamic content emails, specifically one-on-one emails, to free marketers from working on such monotonous tasks. 
Various AI-powered tools like Phrases are helpful in email optimization by focusing on personalization and targeting. These messages are highly persuasive and are based on the customer's buying behavior, which is the primary reason for having higher conversion rates.
7. Online Advertising
Online advertising can be declared as one of the core elements of digital marketing. It is relatively one of the oldest digital marketing areas that first utilized AI's power. To be more precise, it uses machine learning in digital marketing. 
Today, the ads we see on different websites and applications are pushed heavily with the help of complicated AI-powered systems. The most prominent example will be Facebook and Google ad platforms, which take information from their databases and impediment them with the help of machine learning. This results in a well-thought ad campaign that reaches the targeted customers successfully. 
8. Gathering and Analyzing Data
Gathering data and analyzing it would be one of the primordial applications of AI in digital marketing. Everyone knows how useful AI can be in crunching numbers and getting insights. Marketing and almost every industry now leverage this power of AI to make their business efficient and profitable from various angles. 
In the case of digital marketing, AI tools can be specifically helpful in getting insights into customer behaviour and needs. They can help determine what price people are ready to pay for certain items or services or what kind of features or facilities they want. 
These are crucial recognitions that can give any business a significant competitive edge. 
In-demand Machine Learning Skills
9. Enhancing Customer Experience with AR and VR
In today's highly competitive market, user experience has become something that can make a business stand out despite providing the same quality or service. Artificial intelligence, in combination with augmented reality (AR) and virtual reality (VR), can help bring unique user experiences.
Even in the case of online shopping, some businesses can now display how their product might look in 3D. From this, customers can better understand the product, making their buying journey more convenient. 
These facilities can also help build a unique brand identity, leading to better customer reach and higher conversion rates. Such an example can be Lenskart, which provides the facility to do a 3d try-on before making a purchasing decision so that customers can know whether or not the frame will look good on them. IKEA is another growing AI marketing brand which lets its customers see how the furniture might look in their house setting.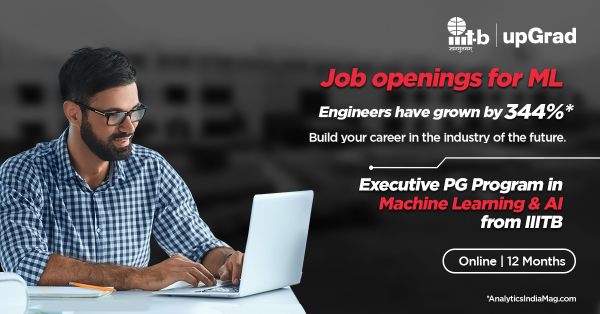 This is a fairly new concept but has great potential to change the entire picture of online shopping.  
10. Programmatic Media Bidding
Programmatic media bidding is the process of automating the bidding process of buying and selling ad spaces online. Machine learning algorithms utilize the audience data and automatically sell and buy ad spaces of relevant customers. 
Programmatic media bidding significantly improves the impact of customer targeting and saves time, effort and money. These algorithms also analyze the site visitor's behavior and serve them with customized ads in a few seconds. This is next to impossible for a brand to achieve with mere human powers, but AI assists!
Popular AI and ML Blogs & Free Courses
Wrapping Up
Now that you know why AI digital marketing is taking over the world, if you are eager to learn more about it, you can check out the Master of Science in Machine Learning & AI course, which will help you get an in-depth understanding of video concepts of AI and ML.
You will also get an advanced certification from IIT Madras and Liverpool John Moores University. So hurry up and enrol now!
What is AI digital marketing?
AI-driven digital marketing is nothing but the new age of digital marketing where different AI-powered tools are used to get more efficient and impactful results. This type of digital marketing aims to enhance the customer experience, enabling proactive customer targeting and improving ROI.
Is digital marketing at risk of being taken over by AI?
So far, you can say that AI will not be able to overtake digital marketing and replace long-run digital marketing tools completely. Still, it has the potential to perform as a better alternative in the coming years.
What are some AI tools used for digital marketing?
Some very famous digital marketing tools include Paeraonalize to identify products and services used mostly by people, Seventh Sense for behavioral profiling, Phrasee to write better subject lines, Evolv AI for running tests, Acrolinx for improving content alignment, MarketMuse for making marketing strategies etc.
Prepare for a Career of the Future