Choosing the right course for your master's degree program is by no measure an easy task. After all, the choice you make within these few years will ultimately play a significant role in your future career. As a working professional, specialization with a master's degree program will put you way ahead of the competition.
With the COVID-19 pandemic, full-time learning is at a standstill due to institutions and universities being shut down everywhere. Currently, the course that is most in demand by working professionals across the country is an online MBA. Let us learn more about the online MBA program below.
How does an online MBA exactly work?
An online Master of Business Administration course is one of the most prestigious and widely studied courses around the world. The online course is an incredible launchpad for working professionals who want to acquire management jobs in top firms across India.
The biggest aim of the course is to provide the best quality post-graduation programs, across the country and help working professionals become eligible for management and business roles that are suited towards their business.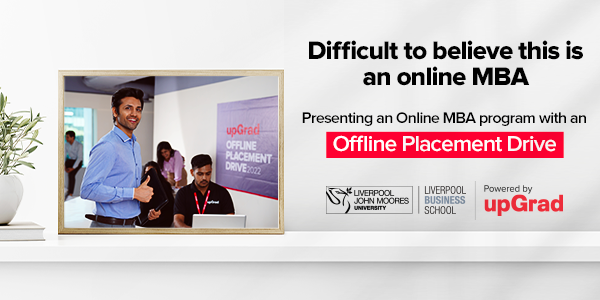 Read: Why MBA after Btech
What are the significant benefits of an online MBA compared to an MMS program?
There are various benefits to pursuing an online MBA when compared to an MMS (Master of Management Studies). The most prominent benefits of an online MBA program, when compared to an MMS program, are:
An online MBA program is designed for working professionals within the field who want to scale up and get higher-paying jobs.

With an online MBA program, you will learn the best theory and techniques to enhance your working knowledge.

The online MBA program was created as a concept initially in the USA, while the MMS program was created in India. Thus, the online MBA program has a greater scope outside of India.
Read: Best Online MBA Online in India
What is the eligibility to join the online MBA program?
The eligibility to join the online MBA program is a Bachelor's degree, with a minimum of 50% marks and at least two least years of full-time work experience, to join the online MBA program. The online MBA program is different from the regular MBA program as it is aimed at working professionals, business owners, and entrepreneurs.
Learn MBA courses from the World's top Universities. Earn Masters, Executive PGP, or Advanced Certificate Programs to fast-track your career.
What are the definitive differences between an MBA and an MMS program?
There are a few significant differences between an MBA and an MMS program.
The duration of an MBA program lasts for 1 to 3 years, whereas an MMS degree program lasts for two years. The MMS program also originated in India and is regulated by the AICTE (All India Council for Technical Education) while the MBA program is approved internationally.
The scope of the MBA program is for all applicants who have little to no practical knowledge, whereas the MMS program is for applicants without any knowledge of the field. The MBA program is also the perfect mixture of theoretical and practical knowledge for working professionals, while the MMS program is purely theoretical.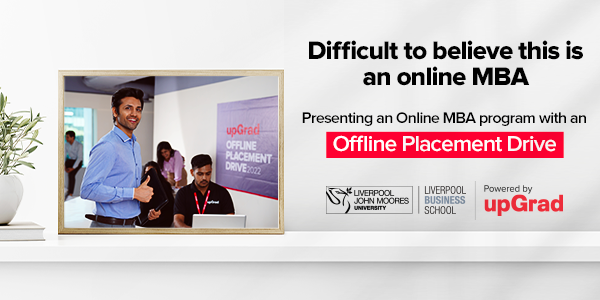 There are three types of MBA that a candidate can pursue that is an executive MBA, an early career MBA, and a global MBA. However, there are no different types of MMS degrees, so all prospects and future candidates need to go through the same course.
Final Thoughts
The online MBA program offered by upGrad is the best choice for you, as a working professional, to gain specialization with their master's degree program. Here are some key highlights on why you should choose upGrad's online MBA for your post-graduation program.
If you are planning for the best online MBA course in India, then upGrad's postgraduate MBA from liverpool business school is precisely the course that you have been looking for! Please keep reading to find out why upGrad is the leading educational provider for professionals who have been looking to upskill themselves.