What do you study for an MBA with a marketing specialisation? What subjects does this course cover? This article will help you find the answers to these questions as we reveal our MBA marketing syllabus.
Keep in mind that we only shared the highlights of the syllabus. To get a detailed overview of the course, we recommend checking out the course page.
upGrad's MBA Marketing Syllabus
upGrad offers the MBA (Global) with Specialisation in Digital Marketing program with MICA and Deakin Business School, which is among the Top 1% B-Schools across the globe.
The program lasts for 21 months and has a detailed curriculum. Keep in mind that we can't cover the exhaustive MBA marketing syllabus of our course in an article, so we're sharing the prominent highlights of the same: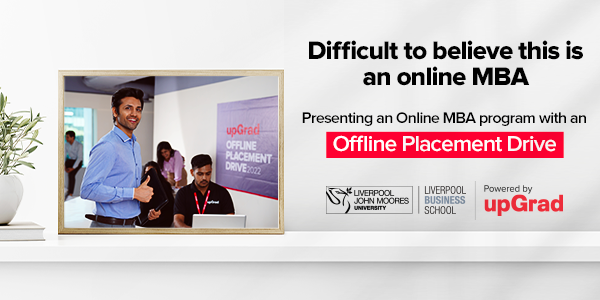 Product Management 101
Our MBA marketing syllabus starts by covering the fundamental concepts of product management. You will learn how to conduct market research for a product by analysing the market size and customer preferences. It will help you analyse the industry players and trends while also explaining what a product life cycle is.
You will learn about the different market sizing techniques (TAM, SAM, Target Market), business model canvas, and product adoption curve.
Market research is the first step of product marketing as it helps you understand the requirements of your industry and create an ideal customer profile.
Following are some of the additional concepts you will study in this module:
– User Research
To create products that your users love, you must first learn their likes and dislikes which you can do through user research. You will learn about the difference between qualitative and quantitative methods for user research, how to gather data (surveys, interviews, and other methods), and analysing the collected data.
– User Design
You'll learn about fundamental product design principles so your created products are aesthetically and practically pleasing. You will study conceptual design, IA, web and app-based product trends, and much more.
– Product Marketing
We will cover the primary marketing strategies you can implement to promote your product. You'll get familiar with the concept of GTM strategy (Go-To-Market strategy), how to determine a product's price, and much more.
There are plenty of topics you will study in this module such as product analytics, the role and use of Excel and SQL in product management, product planning, development, etc. By the end of this section, you'd be familiar with all the aspects of product management.
Need for Product Management
Relatively, product management is new in the established fields of management. Although it is a new role, it was a dormant existence throughout. Usually, the role and duties of a product manager were played by different teams.
Customers have evolved in recent years, and how they perceive products has also changed. Customer expectations are one of the factors why and how product management has seen a rise. The product managers have the power to address the pain points of the customer by working on their products, thus helping to increase customer loyalty.
The role of a product manager is significant in any organsiation, as they are representative of products who make the organisation understand the value of the products.
Importance of product management
Help the organisation to focus on the customers

Features prioritisation according to the product

Keeps up to date with the market trends

Helps in mitigating the loss

Ensures product quality and development stay high
Top skills required for product management
Web development understanding

Writing technical requirements

Conduct market research

User experience best practices

Basic business knowledge
Salary offered in product management
Top employers pay their employees well to attract the best talent. The average salary for a product manager is 17 lakhs per annum.
Due to the high demand in the marketplace and the paramount relevancy of the profession, product management is present in the MBA marketing syllabus.
Digital Marketing Basics
Digital marketing has become the most prominent aspect of the current marketing and advertising industry. Therefore, we have covered digital marketing in detail in our course.
You'll learn about the various digital channels you'd be using as a marketing professional and how you can use them. Besides, you will learn about the following concepts:
– Designing and Building Web-Owned Presence
You'll learn about how to design and build an online presence for your company. This section will make you familiar with the importance of having a strong online presence and how it impacts your branding.
– Search Engine Optimisation
Search engine optimization (SEO in short) refers to techniques that we use to enhance our web page rankings on search engine result pages (SERPs). You will learn about the different subsections of SEO such as on-page SEO, off-page SEO, SEO techniques, etc.
– Display and Affiliate Marketing
You will also learn about the importance and impact of affiliate marketing in digital marketing. The course will cover how display and affiliate marketing works now and how companies utilize them.
Apart from these concepts, you will learn about search engine marketing (SEM), social media marketing, content marketing, user nurturing and plenty of other crucial digital marketing concepts. This section includes products too so you can apply what you've learnt and test your knowledge.
Need for Digital Marketing
Organisations are turning their focus on establishing a strong foothold digitally. The reason is the opportunity it gives to reach a large, wider audience.
Digital marketing allows organisations, brands, individuals, etc., to reach a wider audience and target their user base who would prefer to buy from them. It is a much faster way to reach as opposed to any traditional methods.
Another reason why there is a big focus on digital marketing as it helps in building brand awareness, and brand loyalty, is cost-effective and is measurable.
Importance of digital marketing
Helps in focusing efforts on the targeted prospects who would be willing to buy

Cost-effective marketing methods

Allows to compete with the bigger brands

It is measurable

Easier to change and adapt the strategy

Helps to engage with the audience

Helps in improving the conversion- rate
Top skills required for digital marketing
Data analysis

Brand development

Business development

Competitive research

Search engine optimisation

Customer data security

Communication

Social media understanding

Search engine marketing
Top job roles offered in the field of digital marketing
Email marketer

SEO specialist

Digital marketing manager

Social media manager

Data analyst

UX designer

AI specialist
Basics of Business and Management
After learning about product management and digital marketing, we'll cover the fundamentals of business and management. Understanding the basics of business and management will give you a strong foundation to learn the advanced concepts of the same.
Some of the prominent topics you will learn in this section are:
– Managerial Accounting and Finance
You'll learn to use financial knowledge of financial statements to make better-informed decisions. This section covers some important financial topics including managerial accounting and working capital management.
– Managerial Economics
Here, you will study the role and application of economic principles for decision-making. Hence, we'll cover microeconomics and macroeconomics.
– Marketing and Distribution Management
We will cover the various aspects of marketing and distribution management including marketing strategy formulation, marketing channel management, and sales & distribution management.
– Operations and Supply Chain Management
You will learn to identify major cost heads and opportunities for optimisation in the value chain. The course will teach you how a successful supply chain strategy works and how it enables companies to increase their market share and reduce costs.
Advanced Concepts of Business and Management
In the final quarter of our MBA (Global) with Specialisation in Digital Marketing program, you will learn the advanced concepts of business and management.
You will learn about formulating strategies and strategy capabilities such as the strategic choices available to managers. After that, we'll cover design thinking where you will learn to identify and prioritise issues of disruption and apply design thinking tools in a business context.
This module will make you acquainted with leading strategic innovation so you can formulate and propose practical solutions for complicated problems.
Some additional MBA marketing management syllabus you would learn include:
Financial Analysis
You will have to evaluate an organization's financial position to appraise its capacity to fund strategic options. This will help you develop strong financial analysis expertise.
International Business
You will learn about international business environments and strategy in this module through an overview of the economic, legal, political, and cultural environments international businesses face.
This section of our course also features an MBA capstone project where you will have to apply all the concepts you have learned so far through the project.
Despite of the field you pursue, the syllabus differs. The MBA marketing subjects list include –
Human resource management

Business environment

Marketing management

Consumer behaviour

Sales

Market research
Additional Highlights of upGrad's MBA Marketing Course
Apart from having an exhaustive MBA marketing syllabus, our course offers many additional advantages such as:
The course format is completely online so you can learn from the comfort of your home without leaving your job.

You will get certifications from MICA and Facebook with alumni status from Deakin University.

upGrad offers a dedicated student success mentor who gives you personalized career guidance and helps you enter the industry with your new skills smoothly.

You will receive expert feedback on your assignments and projects.

You will learn directly from industry experts through videos and live sessions.
With all of these advantages, our MBA (Global) with Specialisation in Digital Marketing program is certainly an attractive choice. You only need to have a bachelor's degree with 50% or equivalent passing marks and three years of relevant work experience to enrol in this program.
Conclusion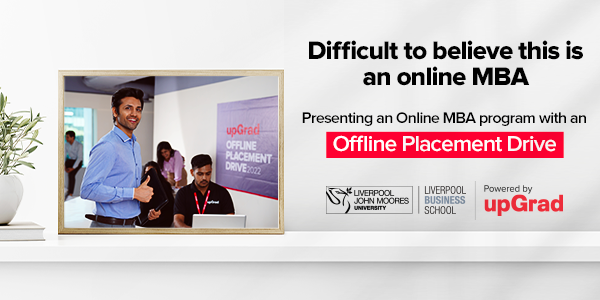 We hope you found our discussion of the MBA marketing syllabus useful. If you have any questions regarding the MBA program we covered in this article, please let us know through the comments. We'd love to hear from you.
Liverpool Business School & upGrad offers Global MBA program which helps you to transform your career. The program provides 1-on-1 mentorship from industry leaders, a 1-week immersion program at the University campus, dual credentials (MBA from LBS & PGPM from IMT), network with peers at offline basecamps and more.
Learn MBA Courses from the World's top Universities. Earn Masters, Executive PGP, or Advanced Certificate Programs to fast-track your career.